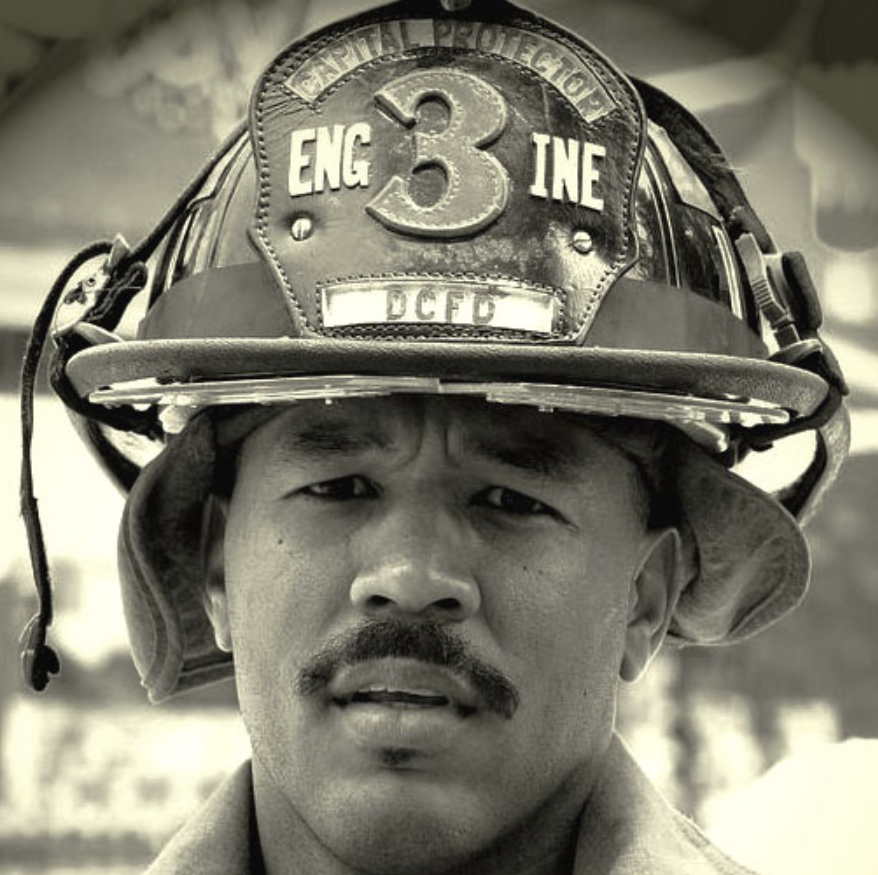 Washington DC is Mandating Vaccination for All Fire Fighters
Washington DC Fire Department is mandating vaccines for all firefighters and this has left many wondering what to do about it. The deadline is 4 weeks from now. About 60% of the fire fighters are currently vaccinated, leaving 40% wondering what they will do. If a significant number of firefighters quit or are terminated, the fire department will be severely understaffed and unable to maintain all shifts.
Alex Berenson recently interviewed fire fighters in Washington DC to ask them their thoughts about why they are "hesitant" and what their options are. Please consider reading the entire interview here and subscribe to Alex's unreported truth blog.
---
What are the main reasons that people are hesitant to get the vaccine?
The captain of the DCFD responded first giving actual data to support their decision:
Captain: Many of us have had Covid and according to the latest science, are anywhere from 6.5 to 13 times less likely to contract the Delta variant than a solely vaccinated person. At this rate, the more major threat would then be from the rare side effects of a new and still very early vaccine.
Religious objection were brought up next, especially having to do with aborted fetal tissue.
Others also have a religious objection. All of the current vaccines were developed utilizing tissue from aborted fetal tissue. A lot of firefighters are religious people and feel very strongly about this aspect…
Mistrust of the government pushing a rushed experimental injection.
There is also the general mistrust of an obviously rushed process from a government that is not always honest (to say the least) and has a history of exploiting certain groups of people in medical experimentation… Many also worry about what happens next if this is allowed, what will our employers force on us next as a condition of being able to provide for our families?
Healthcare workers and first responders appear to be refusing the vaccine at higher rates than the general public. What should the rest of us make of that hesitancy?
The lead paramedic answered this question:
Paramedic: We are not afraid. We put our lives at risk every day. We've worked through the pandemic when most others were staying home. We see first-hand that very few healthy, active individuals are getting severely ill with Covid-19.
Like many other health emergencies we respond to, weight and other comorbidities play a huge role in your risk of getting severely ill or dying from Covid-19. Due to the demands of our job, most of us are active healthy individuals. We should be allowed to determine if not being vaccinated is a risk that we are comfortable taking.
The media generally portrays Covid vaccine refusal as a political issue. Do you think that's true? Are you all or mostly conservatives/Republicans?
The EMT chimed in to explain the political spectrum at the DCFD:
EMT: While we have no idea of the political leaning all of those who aren't vaccinated, we can say that among those of us organizing the opposition, there are those who hold polar opposite political beliefs and ordinarily would have little in common.
The DEFD Captain furthers this point.
Captain: We represent a diverse population and a good reflection of the city's demographics. I know of liberal Democrats and conservative Republicans alike in our group and everything in between. Gay, straight, Black, white, Hispanic, and Asian. I'd say this has been a very unifying event and shows the true brotherhood/sisterhood that the fire department culture encompasses.
What do you think will happen if the city does not back down on the mandate?
Strength in numbers. Hundreds of firefighters are "hesitant".
Paramedic: If we stick together, we don't think that the city can fire hundreds of us. If they are able to scare the numbers down to less than 100, they will probably fire us. We are already short-staffed and having to work mandatory overtime. Firing dozens of firefighters would make the department shift to a two- or three-platoon system where people would have to work significantly more than we already are.
Would they diminish DC's fire department? Replace train and experienced fire fighters with inexperienced replacements?
Captain: Going to the reduced manpower model the fire chief states would exponentially diminish service after a few weeks at most. The remaining firefighters and medics will be crushed under the workload, disruptions in their lives (finding daycare more often, kids in school, etc.) and either leave or suffer mentally to the point they are no longer mission effective. How would this serve the citizens better? It wouldn't and once it happens, undoing it will take a long time. Recruiting and training takes a very long time and is very expensive, especially when you have a very unattractive work schedule and leadership. This doesn't even address the loss of experience and leadership that cannot be substituted overnight.
---
I encourage my readers to hear the entire interview here.
Which is More Risky: Being Inexperienced or unvaccinated?
In a critical situation, would the distressed individuals care if the rescuers were vaccinated or not? It seems more likely the individual(s) that are in distress would rely on strength, experience and know-how to resolve the situation safely. It seems as if vaccination status wouldn't even be a thought.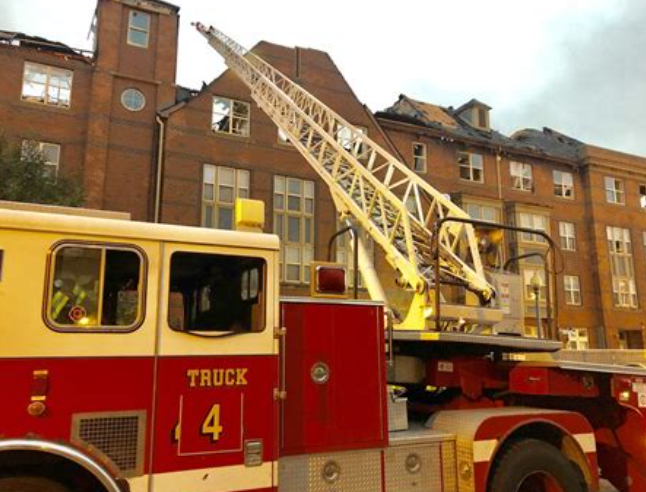 Professionals are More Likely to Say No
For those who immediately went out and got the jab, isn't it concerning that the most respected people in society (police, fire, hospital workers, doctors, etc) have a high percentage of "vaccine hesitancy"?
Ask yourself this: What do these professionals know that the rest of society doesn't know? What have they read, researched and heard through their networks that us "normal folk" are not privy to? Or is all the information we need available, if we would only pay attention and make wise decisions.
Something to consider.
---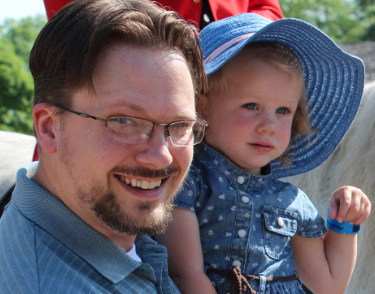 Benjamin Turner: God fearer. Rooted in Messiah. Husband of @lturner. Father of FIVE wonderful children. The guy behind the camera. Blockchain enthusiast.
Bless the Most High!

Teach Your Children Liberty from Sin
We encourage parents to teach their children principles of Godliness, beginning with the Word and an understanding who God is and what His Son has done to form a relationship with us.
No one can lay a foundation other than the one already laid, which is Jesus Christ. If anyone builds on this foundation using gold, silver, precious stones, wood, hay, or straw, his workmanship will be evident, because the Day will bring it to light. It will be revealed with fire, and the fire will prove the quality of each man's work. 1 Corinthians 3:11-13
Teach Your children Liberty from Tyranny
Second to this is the principle of self-determination and freedom, lest we loose the ability to teach our children the first principle in future generations. Our children read the Tuttle Twin books, specifically to learn libertarian principles, which most people learn later in life. These books are useful for our family, and yours, to teach children concepts that seem complicated, but are made simple in these books. I am an affiliate for Libertas Publishing, your purchase will help our family grow financially.
Use coupon code FORTY for 40% off your purchase! Check out the books here.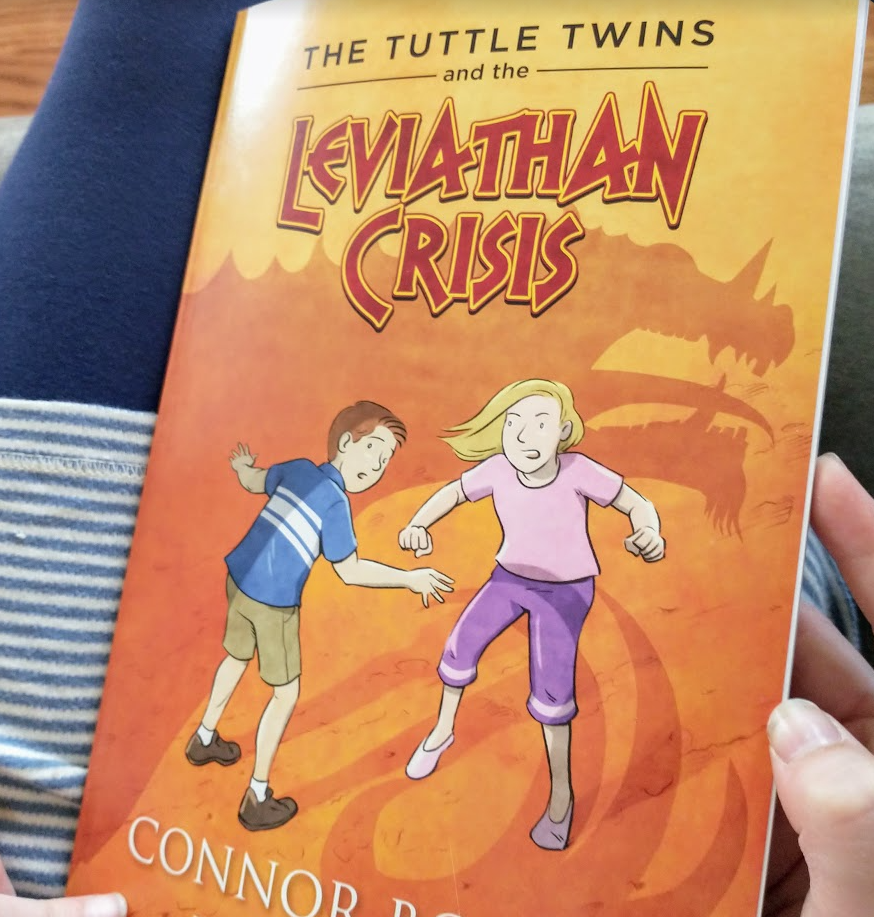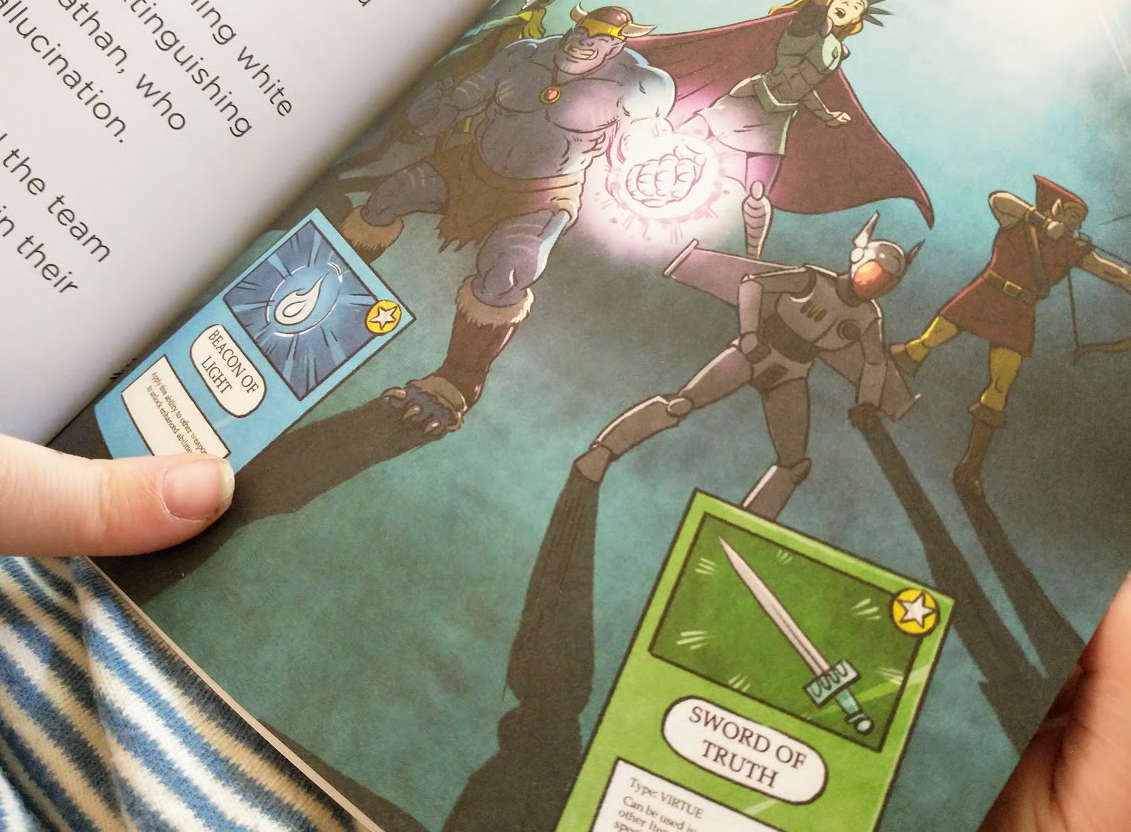 "Politicians like problems because they can claim to have solutions... but their solutions often create even more problems."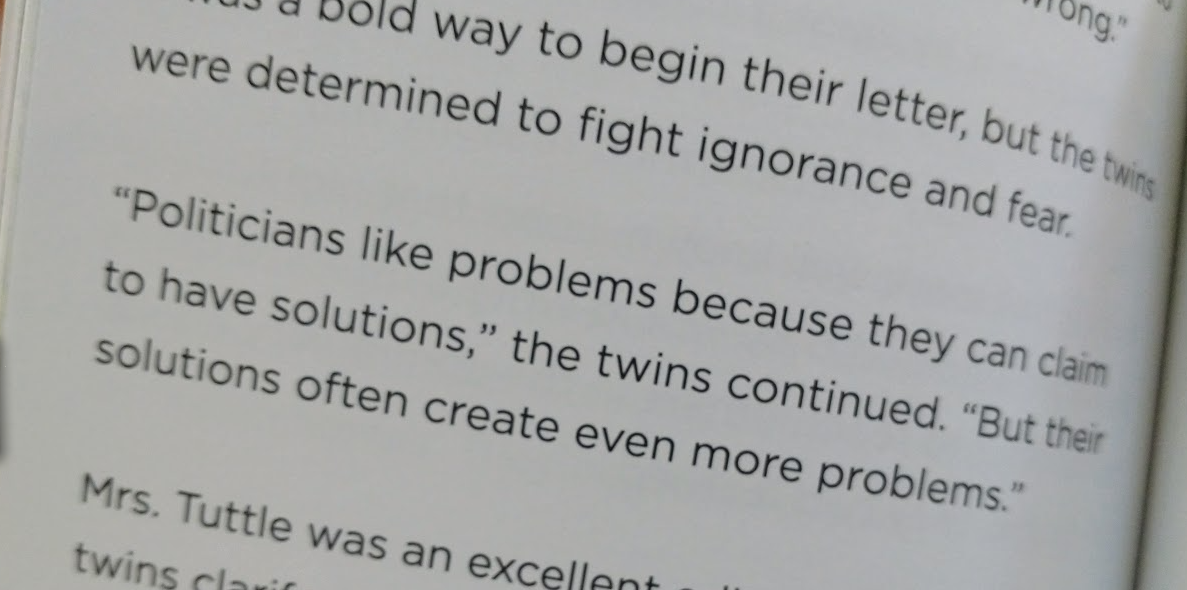 If you like my content, please consider a generous upvote and SHARE
I appreciate my readers and do my best to read and respond to your comments. Thank you for your support, it's what keeps the lights on!
sir, i upvote you for your upvote i thank you dear