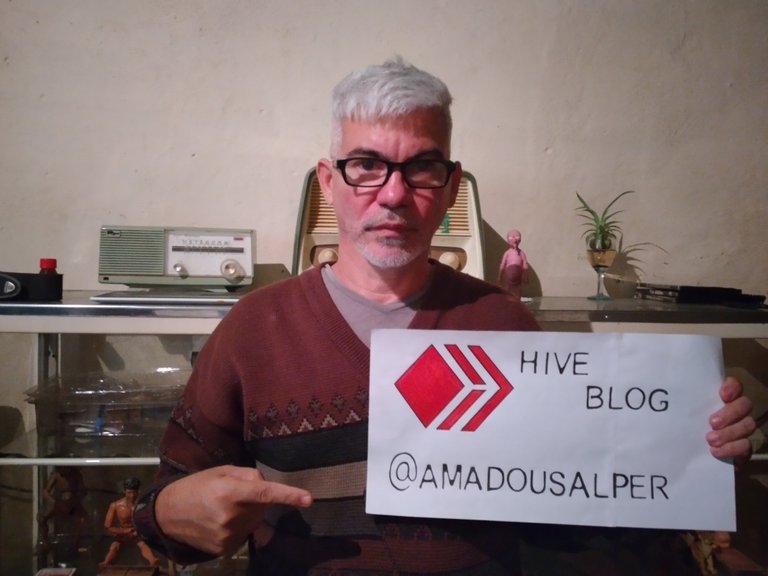 Hola todos, ¿Quién soy? Es una pregunta difícil que es difícil responder, pero lo intentaré de la mejor manera posible.
Nací en un pueblo pequeño llamado Chirgua el cual lleva pocos años saliendo en los mapas en el estado de Carabobo en Venezuela, primer hijo de mi madre una emigrante española con un hombre venezolano quien la dejo como buen machista y mujeriego, claro no todos son así gracias a dios llevó en apellido del que conocí como padre, después de unos años ellos se separaron y mi madre tomo ambos papeles madre y padre mi niñez fue como la de cualquiera con sueños e ilusiones para un niño normal, curse la primaria en mi pueblo un valle maravilloso en las montañas, después de terminar la primaria por falta de recursos económicos mi madre opto por meterme a un internado una escuela técnica agropecuaria llamada IBOA en el pueblo de San Pablo en el estado de Yaracuy en donde me quedaba para estudiar la secundaria, esta quedaba les prácticamente a más de 6 horas de camino en vehículo hay aprendí el amor por la tierra la gana de ser aventurero y porque no decir perdí el miedo a enfrentarme solo a la vida y no temer a la carretera, para ahorrar algo de dinero pedir aventón o para ser más específico que me llevaran de un punto a otro y así poder darme el lujo de algunas golosinas ya terminado la secundaria el dinero no era algo con lo que contaba y me enfrente al problema de cómo seguir estudiando y se me ocurrió la idea cuando trabajando como mantenimiento en un club nocturno en la capital que la conocí gracias al dueño de dicho club y al ver a dos militares de la Marina de Guerra Venezolana como se llamaba antes, espere que uno de ellos me permitiera hacerle una cuantas peguntas y en ese momento la idea de estudiar para superarme se nació en mí.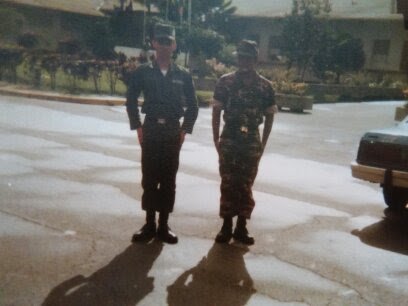 Al regresar luego de unos cuantos meses de trabajo le comente a mi madre la cual se opuso de inmediato debido a los recuerdos de su infancia en España con el franquismo, pero ella entendió que era esa la mejor manera de que su hijo estudiara y tuviera un futuro espere un año para entrar en la Escuela Técnica de Aviación Militar estando ahí , mi sorpresa fue que me enviaron a la Escuela de Comunicaciones y Electrónica de las Fuerzas Armadas Nacionales cuando llegue y vi por primera vez los laboratorios me sentí como en la NASA una sensación de gozo y miedo por no saber si llegar a la meta luego de tres años de estudios cumplí la meta me gradúe como Sargento Técnico de 3.ª y Técnico Superior Universitario en comunicaciones y electrónica de la fuerza Aérea Venezolana, en mi primer año como militar conocí a mi amiga y compañera con la que tengo una hija, luego de 10 años de servirle a mi país me retire por propia solicitud para comenzar un pequeño negocio de venta de víveres la que por mucho tiempo me sostuvo económicamente hasta que el nuevo gobierno empezó a destrozar la economía quede en quiebra total moral, psicológica y financieramente.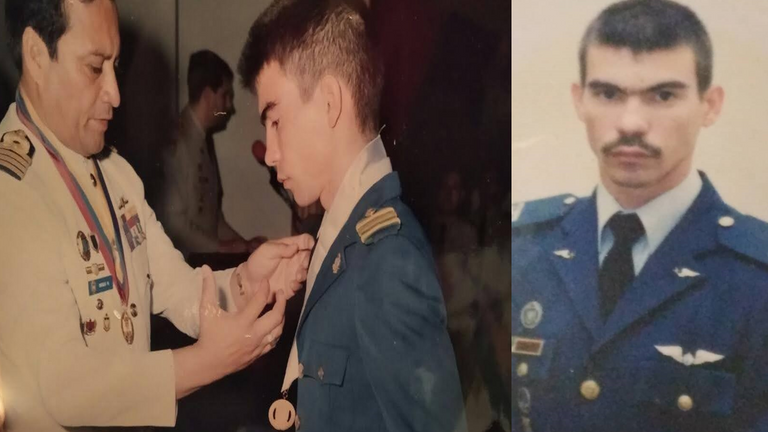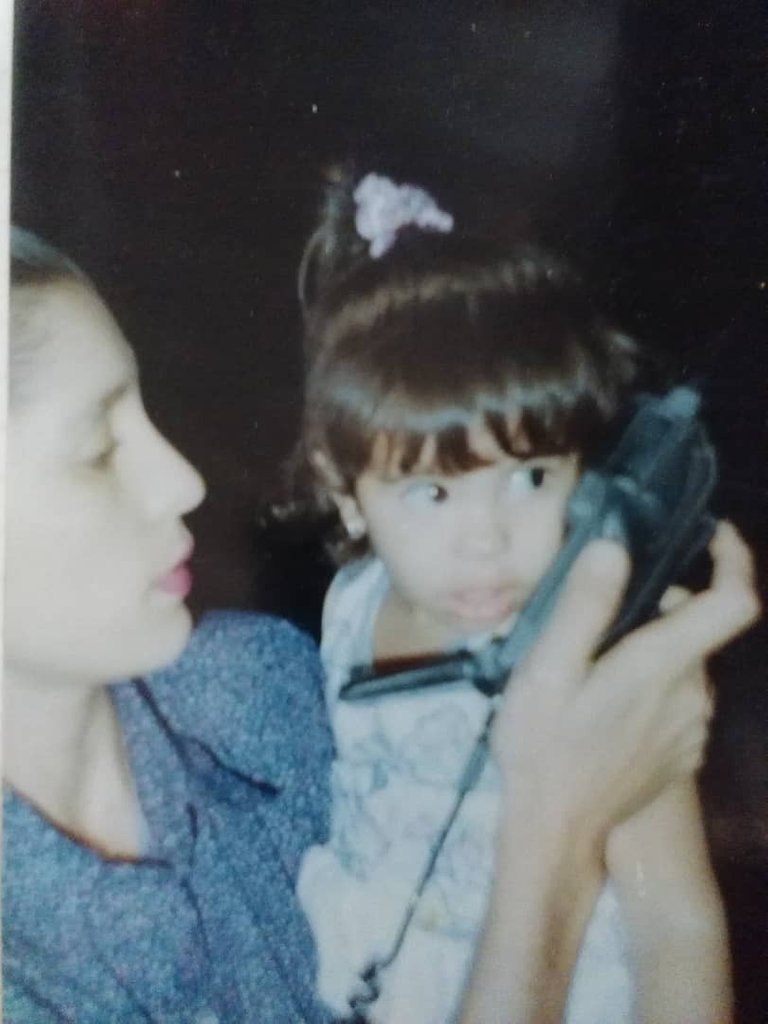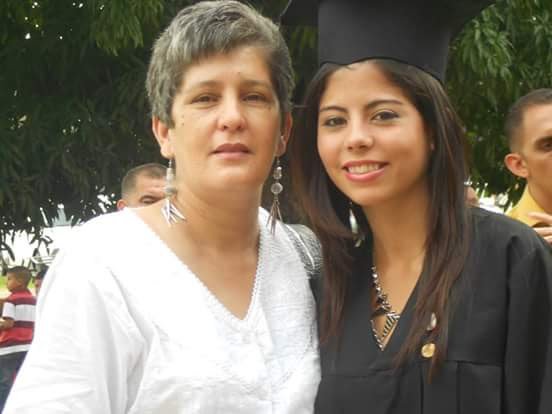 Mi hija emigro a Perú después mi señora y yo por último para tratar de comenzar de nuevo e intentar levantarse ya cuando todo empezó a mejorar la pandemia hizo lo suyo perdí el empleo y me volví una carga para mi señora, que era la única en percibir un sueldo el que no alcanzaba para sostener a tres personas ,tome la decisión de dejarlas y retornar a mi país no tenía dinero y empecé a buscar la forma de regresar me recurrí al Facebook pidiendo quien podía regalarme un coche o una bicicleta usada para comenzar mi travesía a Venezuela ,luego me contacto mi antiguo jefe un Ángel, un señor de muy buen corazón que al ver mi necesidad me regalo unos 500 nuevos Soles Peruanos que al cambio son 150 Dólares con lo cual compre una bicicleta usada y un tráiler algo de comida para algunos días de viajes ,en esos mismos días en los que me preparaba para la aventura me conseguí a mi perrito el cual me lo dieron a cambio de comida para su madre desde ese momento me ha estado acompañando desde que salí del Perú y llegue a Venezuela y para terminar quien soy bueno una persona que es la mezcla de lo bueno lo malo de las circunstancias que crea la vida ,normal con sueños esperanzas muchas necesidades sin rencor humilde para no decir pobre, pero con un gran corazón ese soy yo Douglas Amabiles Perez Salpurido.

English translation: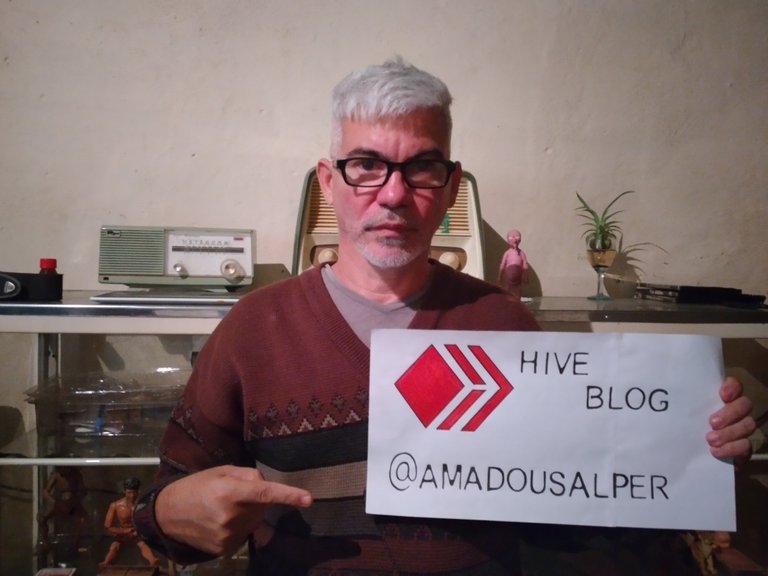 Hello everyone, who am I? It's a tough question that's hard to answer, but I'll try my best.

I was born in a small town called Chirgua which has been on the maps for a few years in the state of Carabobo in Venezuela, first son of my mother a Spanish emigrant with a Venezuelan man who left her as a good macho and womanizer, of course not everyone is like that thank God he took the surname of the one I knew as father, After a few years they separated and my mother took both roles mother and father my childhood was like any other with dreams and illusions for a normal child, I went to primary school in my village a wonderful valley in the mountains, after finishing primary school for lack of economic resources my mother chose to put me to a boarding school a technical agricultural school called IBOA in the town of San Pablo in the state of Yaracuy where I stayed to study high school, I learned to love the land, the desire to be adventurous and why not say I lost the fear to face life alone and not to be afraid of the road, To save some money to ask for a ride or to be more specific to take me from one point to another and so I could afford some treats and finished high school money was not something I counted on and I faced the problem of how to continue studying and I came up with the idea when working as maintenance in a nightclub in the capital that I met thanks to the owner of the club and to see two soldiers of the Venezuelan Navy as it was called before, I waited for one of them to allow me to ask him a few questions and at that moment the idea of studying to improve myself was born in me.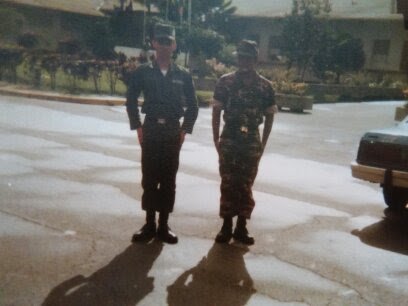 When I returned after a few months of work I told my mother who was immediately opposed due to the memories of her childhood in Spain with the Franco regime, but she understood that this was the best way for her son to study and have a future, I waited a year to enter the Technical School of Military Aviation while I was there, My surprise was that I was sent to the School of Communications and Electronics of the National Armed Forces when I arrived and saw for the first time the laboratories I felt like in NASA, a feeling of joy and fear for not knowing if I would reach the goal after three years of studies I met the goal I graduated as a Technical Sergeant of 3. In my first year in the military I met my friend and partner with whom I have a daughter, after 10 years of serving my country I retired at my own request to start a small business selling groceries which for a long time supported me economically until the new government began to destroy the economy I was in total bankruptcy morally, psychologically and financially.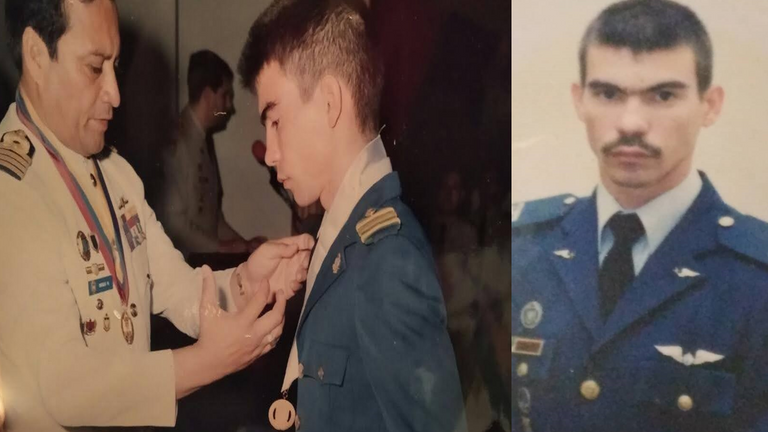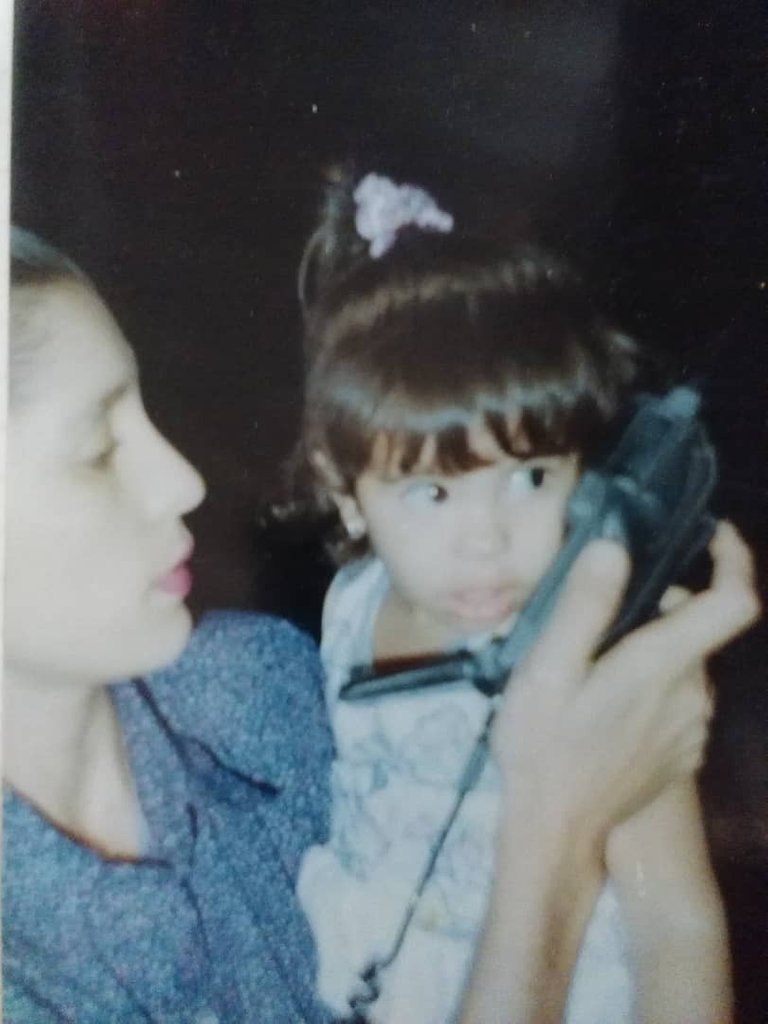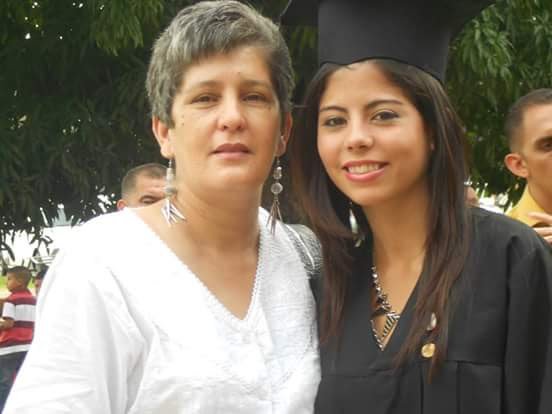 My daughter emigrated to Peru then my wife and I finally to try to start again and try to get up and when everything began to improve the pandemic did its thing I lost my job and I became a burden for my wife, who was the only one to receive a salary which was not enough to support three people, I decided to leave them and return to my country I had no money and I started looking for a way to return I turned to Facebook asking who could give me a car or a used bike to start my journey to Venezuela, then I contacted my former boss an Angel, He was a very kind-hearted man who saw my need and gave me a gift of 500 Peruvian Soles, which at the exchange rate is 150 Dollars, with which I bought a used bicycle and a trailer, some food for a few days of travel, In those same days in which I was preparing for the adventure I got my puppy which I was given in exchange for food for his mother since that time has been accompanying me since I left Peru and arrived in Venezuela and finally who I am good a person who is the mixture of good and bad circumstances that creates life, normal with dreams hopes many needs without rancor humble not to say poor, but with a big heart that's me Douglas Amabiles Perez Salpurido.
A special thanks to @the01crow, who is guiding me in the use of this platform, besides explaining me about cryptocurrencies and related topics.