Здравейте приятели! Чувала съм толкова много за вас и вярвам, че е време да се представя.
Казвам се Боряна, на 32 години съм и съм изключително развълнувана да бъда част от общността Hive!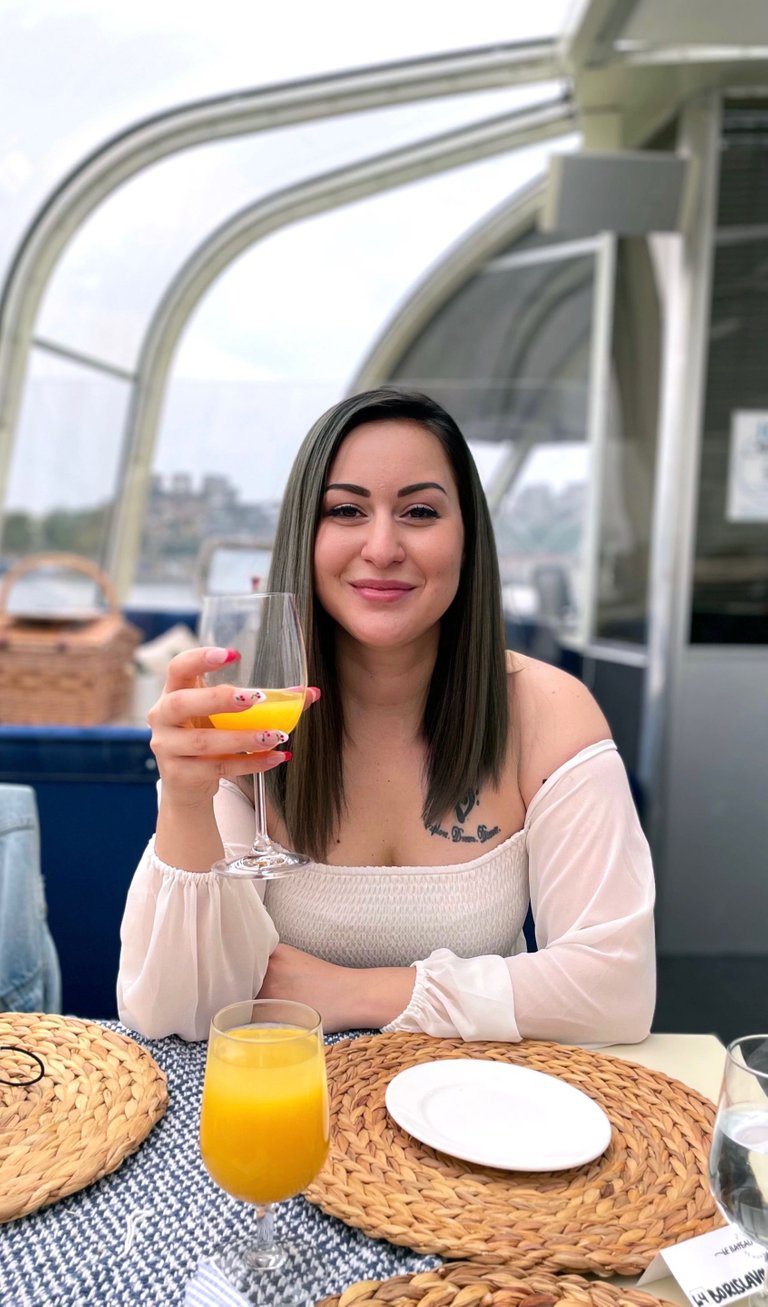 Малко за мен - родена съм в Сливен, България, където и израснах. Прекарах по-голямата част от живота си там, заобиколена от невероятни хора (като @dontcare89, с която деляхме чин по време на гимназиалните ни години) Преди около 11 години се преместих в Монреал, Канада и оттогава живея тук. Беше трудно в началото - далеч от родината, без приятели. Но след няколко години започнах да осъзнавам, че Канада може да предложи много повече, отколкото първоначално си мислех. Срещнах невероятно талантливи и вдъхновяващи хора от цял ​​свят, запознах се с много различни култури и националности, натрупах много опит в много различни сфери и имах невероятни възможности да уча, израствам и да се развивам.
В момента работя като специалист по връзки с доставчици и клиенти в малка, прекрасна компания, която специализира в сектора за грижи за домашни любимци. Прекарахме голяма част от миналата и тази година, работейки от вкъщи, но всеки път, когато съм в офиса, съм около кучета. Ще се изненадате колко малки кученца тичат наоколо. Рай.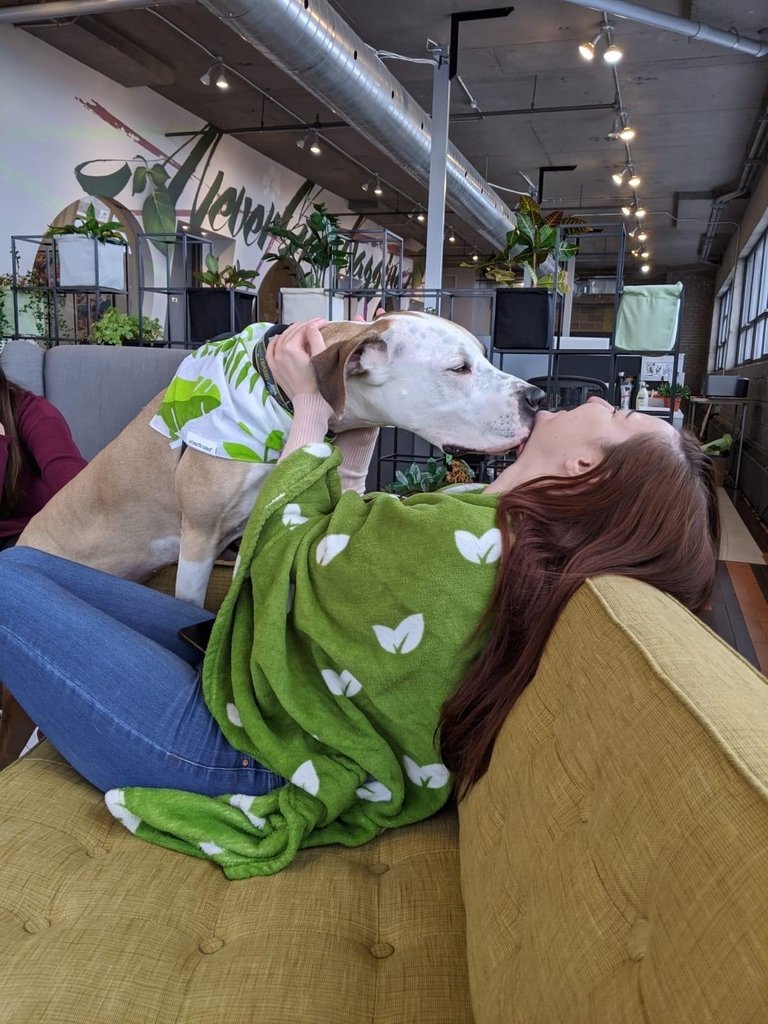 Монреал също е мястото, където станах майка :) Вярвам, че това е може би най-голямата причина, поради която чувствам Канада като мой дом сега. Дъщеря ми - София, е почти на 5 години и наскоро започна училище. Тя е най-сладкото и най-умно момиченце с най-заразителната усмивка. Може да говори на английски, френски, испански и български.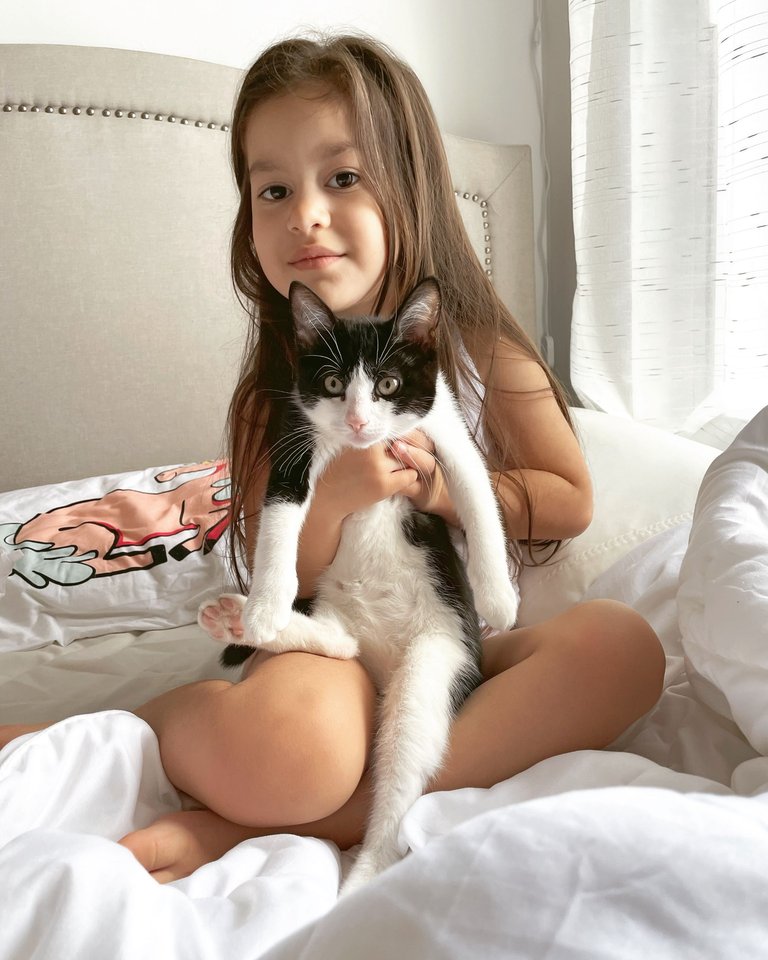 Говорейки за езици, трябва да кажа, че това е една от най-големите ми страсти. Учих английски и френски в училище, след това арабски в университета. Когато дойдох в Канада, реших, че искам да науча малко испански сама - главно, за да мога да разбера за какво бившият ми и семейството му постоянно говореха.
Друга моя страст е четенето. Опитвам се да го правя винаги, когато имам възможност. Любимият ми автор е Ан Райс, но бих добавила и Елиф Шафак - все още не мога да спра да мисля за книгата ѝ "Четиридесетте правила на любовта".
Що се отнася до хобитата, аз пея (още нещо, което с @dontcare89 имаме общо). Вярвам, че това се превърна постепенно в един от моите механизми за справяне с безпокойството. Пеенето и музиката като цяло ми помогнаха да преодолея много неща в живота. Много песни ми напомнят специфични моменти и чувства, които навремето не съм смятала за значими.
Ако не пея поп/ емо хитове от края на 90-те - началото на 00-те, можете да ме хванете да пиша есета, да изготвям празнични имейли за клиентите си или да уча нов език (сега се опитвам с италиански и японски). Изминалата година също ме благослови с друг "талант" - сама сглобявам мебелите, които купувам онлайн! Знам, че не е нещо, с което хората биха се похвалили по принцип, но след като успях да сглобя гардероба, скрина и телевизора си сама, почувствах малка доза гордост.
Това са само малки, мънички парченца от човекът, в който се превърнах; малък поглед към моята личност и моя свят. Има още много неща за откриване около мен, които се надявам да споделя с всички вас от общността Hive. Това ми напомня за един от любимите ми цитати от филми и нещо, което се опитвам да използвам в ежедневието си - "Изследвайте. Мечтайте. Откривайте."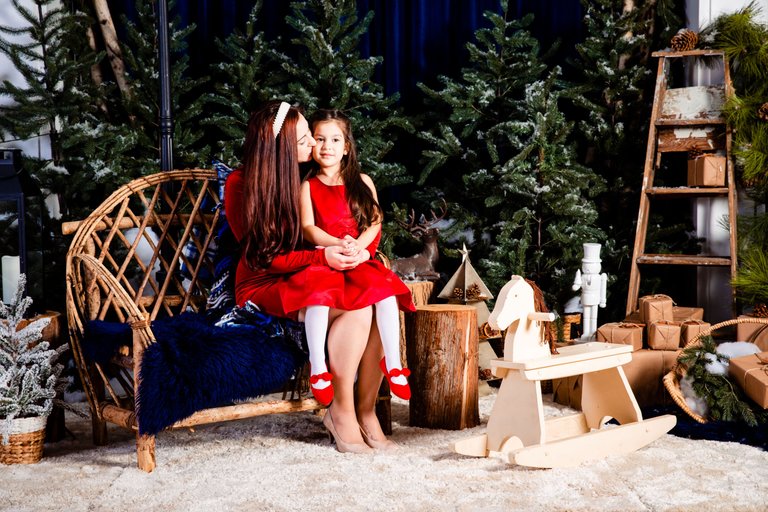 Hello beautiful people! I've heard so much about you and I believe it's time I introduced myself.
My name's Boryana, I'm 32 and I'm extremely excited to be part of the Hive community!
A little bit about myself - I was born and raised in Sliven, Bulgaria. I've lived most of my life there surrounded by some amazing people (like Don'tCare89 whom I shared a desk with during our high school years). About 11 years ago, I moved to Montreal, Canada and been living here ever since. Being away from my country and not hearing/ speaking Bulgarian was tough in the beginning but, in a couple of years I started realizing how much Canada had to offer. I've met some incredibly talented and inspiring people from all over the world, I was introduced to many different cultures and nationalities, I was given some amazing opportunities to learn, grow and develop myself.
At the moment, I'm working as a Vendor Relations Specialist for a small, wonderful company that specializes in pet care. We spent a big chunk of last and this year working from home, however, any time I'm at the office, I get to be around dogs. You'd be surprised at how many pups I get to pet a day. It's a literal paradise :heart_eyes:
Montreal is also where I became a mom :) I believe this might be the biggest reason why Canada feels more like my home now. My daughter - Sophia, is almost 5 and recently started school. She's the cutest, smartest and sassiest little girl with the most contagious smile. She can also communicate in English, French, Spanish and Bulgarian.
Speaking of languages, I have to say this is one of my biggest passions. I've studied both English and French in school, then Arabic in university. When I came to Canada, I decided I wanted to learn some Spanish on my own - mainly to be able to understand what my ex and his family were constantly discussing.
Another passion of mine is reading. I try to do it whenever I get the chance. Favourite author would have to be Anne Rice but I'd also add Elif Shafak - I'm still not over her book "The Forty Rules of Love".
As far as hobbies go, I sing (another thing that dontcare89 and I have in common :wink:). I believe it's become one of my coping mechanisms for anxiety. Singing, and music in general, have helped me overcome many things in life. Many songs bring up a bunch of specific moments and feelings that I didn't think were significant at the time.
If I'm not singing late 90s - early 00s pop/ emo hits, you can catch me writing essays, drafting holiday emails for my customers or learning a new language (I have my sight set on Italian and Japanese). This past year has also blessed me with another "talent" - building furniture I purchase online myself! I know it doesn't seem like something people would brag about but after managing to assemble my wardrobe, dresser and tv stand by myself, I felt a certain amount of pride!
These are just small pieces of who I am, a tiny, little glimpse into my personality and my world. There's a lot more to discover which I'm hoping to do alongside the Hive community. This reminds me of one of my favourite movie quotes and something I try to live by in my day to day life - "Explore. Dream. Discover.".