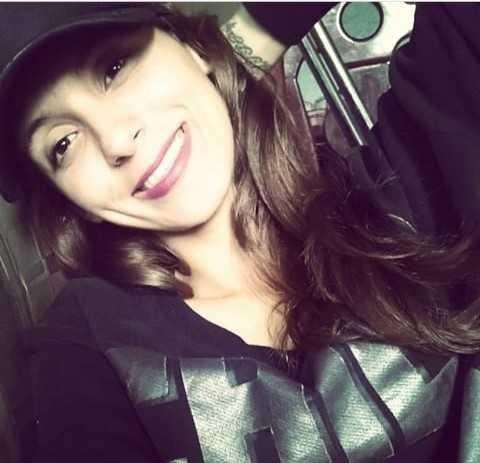 My name is Erika Del Valle Fuentes Liberatoscioli🌹👩 I am 23 years old, I was born in Venezuela, Barquisimeto Estado Lara on January 17, 1996 I am a future graphic designer at the CIDIG design institute. 👩‍💻👩‍🎓
---
Mi nombre es Erika Del Valle Fuentes Liberatoscioli🌹👩 tengo 23 Años, Nací en Venezuela, Barquisimeto Estado Lara el 17 de enero del 1996 soy futura diseñadora gráfica en el instituto de diseño CIDIG👩‍💻👩‍🎓
My Web Design certificate with Adobe Dramweaver
Mi certificado de Diseño Web con Adobe Dramweaver
Mother of Marco Fabián 👦
Madre de Marco Fabián👦
And Antonella valentina is on her way. 👧🤰 👧
Y en proceso de Antonella valentina. 👧🤰
My beautiful family.👪🤰
Mi hermosa familia👪🤰
I like to design web pages, edit photographs, go out, eat chocolate, share with family and friends, I am sincere, kindly affectionate, I like to watch movies, see my social networks, spend all the seconds of my life with my family, I like clear things , I like all kinds of music, my favorite dish is Italian pasta, I have no vices and I like to travel especially to go to the best beaches in Venezuela 🌊☀
---
Me gusta diseñar páginas web, editar fotografías, salir, comer chocolate, compartir en familia y amigos, soy sincera, amable cariñosa, me gusta ver películas, ver mis redes sociales, pasar todos los segundos de mi vida con mi familia, me gustan las cosas claras, me gusta todo tipo de música, mi plato favorito es La pasta italiana, no tengo vicios y me gusta viajar especialmente ir a las mejores playas de Venezuela 🌊☀.
Photo of my trip to the beach of surfers in Puerto Cabello
Fotos de mi viaje a la playa de surfistas en Puerto Cabello
In this photo we can appreciate the obelisk monument of Barquisimeto where I live
En esta foto podemos apreciar el monumento del obelisco de Barquisimeto donde recido.

Fuente de la imagen
Beautiful sunset of the Cardinal, Barquisimeto
Hermoso atardecer del cardenalito, Barquisimeto.

Fuente de la imagen
Monument of the Divine Shepard the biggest Marian's monument of the world
El monumento a la Divina Pastora el monumento Mariano mas grande hasta ahora
Photograph taken from the YouTube video that is below
Fotografía tomada del vídeo de YouTube que se encuentra de bajo.
⬇️⬇️⬇️⬇️⬇️⬇️⬇️⬇️⬇️⬇️
I hope you enjoyed the story about me, and see you next time
Espero que les haya gustado mi presentación, nos leemos en la proxima