Hi everyone, great to be here on Steemit! I'm looking forward to sharing my work and my life as a career artist. I currently have a studio here in Shenzhen, China and exhibit around the world. I've used other social media as a means of sharing my work and artistic process, such as Instagram, Facebook, etc., but I keep hearing about blockchain and I thought I'd give it a try :-)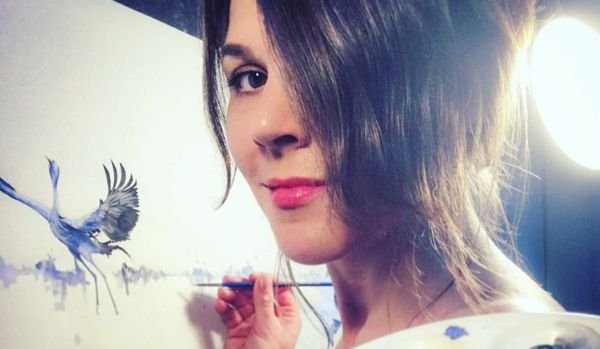 I use traditional Chinese watercolors and ink in my work, and paint on traditional Chinese rice paper--I'll go more into the physical process down the road, but for now here's an example of my style and one of my common themes: birds in flight. This particular piece was inspired by egrets I've observed in Hong Kong: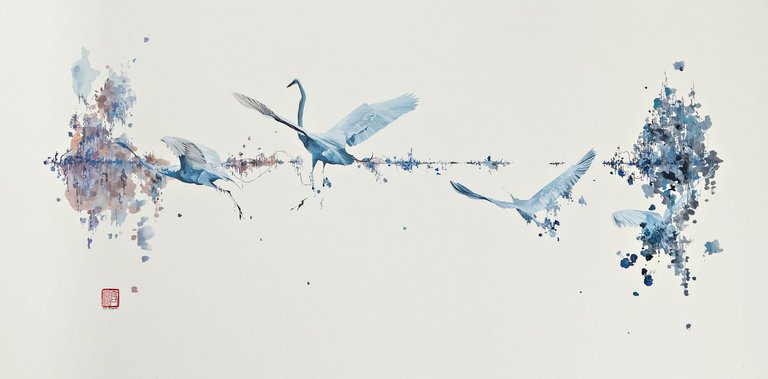 Looking forward to becoming part of the Steemit Universe!