'An old man turned ninety-eight,
he won the lottery and died the next day'.
No people, this is NOT another Corona Post.
Those are just the first two lines of the song ('Ironic') from Alanis Morissette to illustrate an incident I witnessed yesterday on a construction site where I currently work.
After the coffeebreak I went to my van that was on a big parkinglot nearby, to get me some stuff I had forgotten to bring with me earlier on.


Walking back to the site, I saw this ...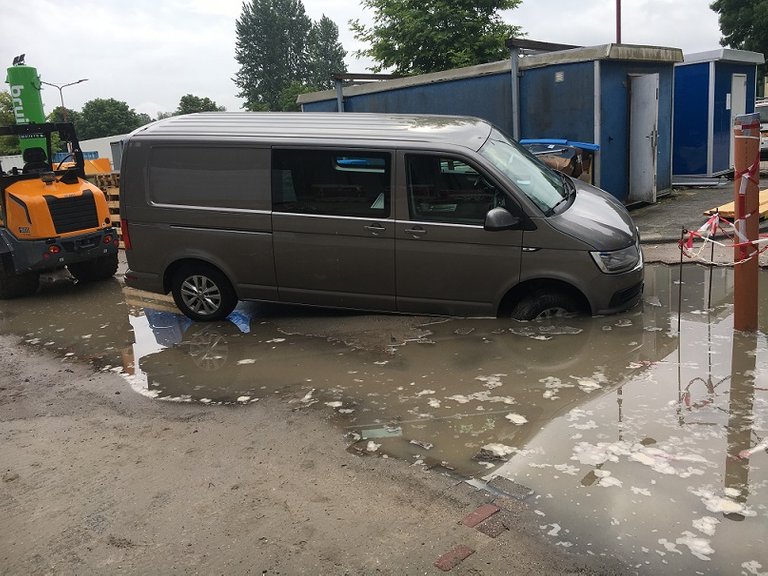 A mini bulldozer trying to tow out a van, totally stuck with the rear left wheel high above ground surface and the right front wheel deep down in some kind of sinkhole.
The day before there had been a hole which had been filled with sand at the end of the day. But because of the heavy rainfall during the night, the hole had become kind of a mini swamp.
Asking some bystanders, it appeared that the owner of the car was on his way to an exam, got lost and tried to find his way out but got stuck here on the site.
Already late, he called the association where he had the exam. After which a women from that association came to lend him her car, she would deal with the problem, so at least he could still do the exam.
To make a long story short: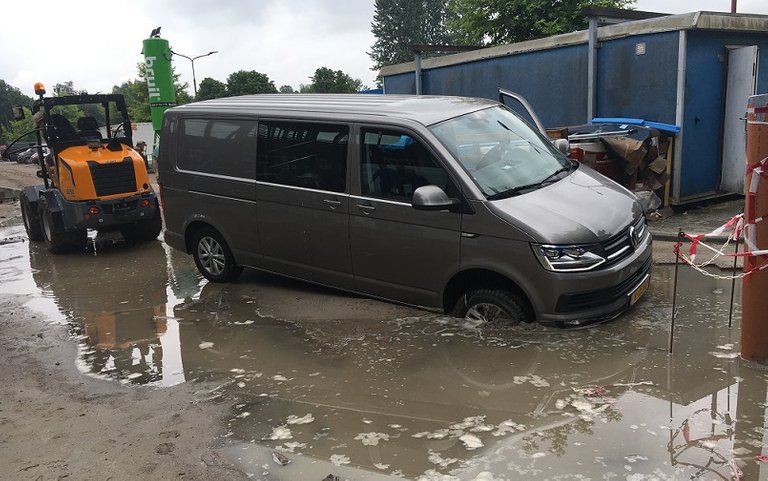 some workmen managed to get the car out ...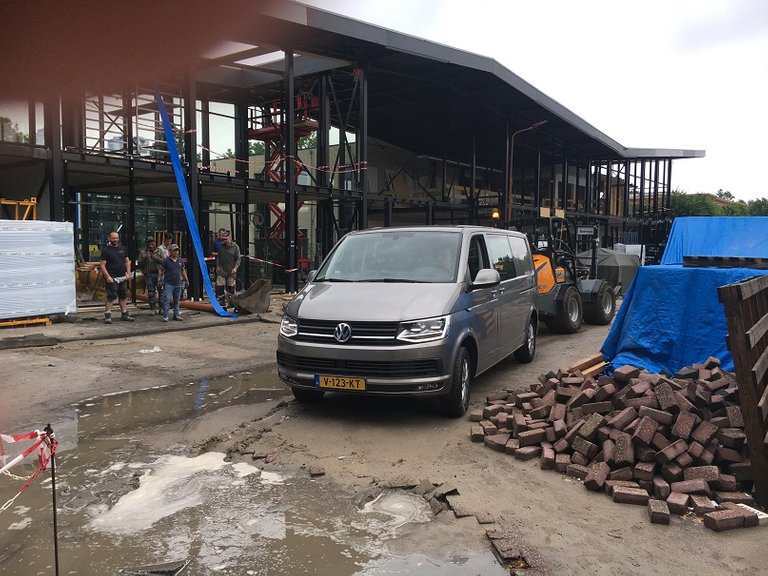 with hardly any real damage.
All's well that ends well.
True.
But there's quite a funny twist to this story.
Having finished for the day on my way out I spoke the operator of the project who was in the crew wagon with some other workmen.
'No more sinking cars the rest of the day'?, I asked.
They all started laughing, a beer was handed to me and the operator said:
'you know, the owner of the van was here an hour ago to leave a case of beer to express his gratitude for getting out his car. Out of curiosity I asked him what kind of an exam he actually had that day.
On which he replied:
'Let me first say that partly thanks to you all I passed the exam. But I feel nevertheless pretty ridiculous to tell you that half an hour ago I officially became a licensed driving instructor.'
Besides half choking on the first sip of beer, I almost pissed my pants from laughing.
Like Alanis sings in her song : 'and isn't it ironic, don't you think?'




Thanks for reading.
Have a great weekend.
---