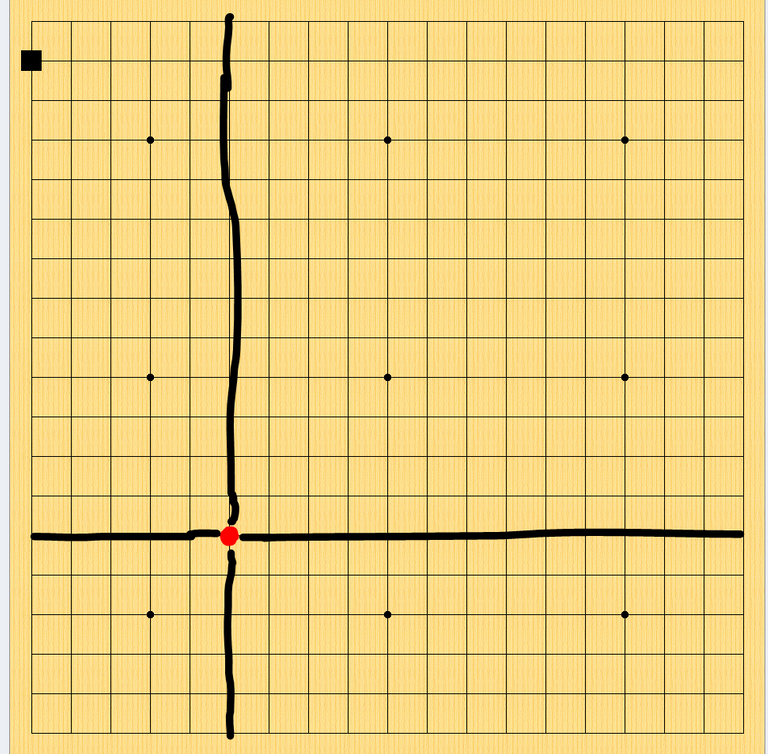 The wooden board (generally) has 19 lines drawn vertically and horizontally, and the players can put the stones only on those points where the two lines intersect. See the red dot on the board. Players can put his stone on the spot because this is the point where the horizontal and vertical lines intersect. Now let me show how to build one's space or territory that will be calculated to decide the winner in the end.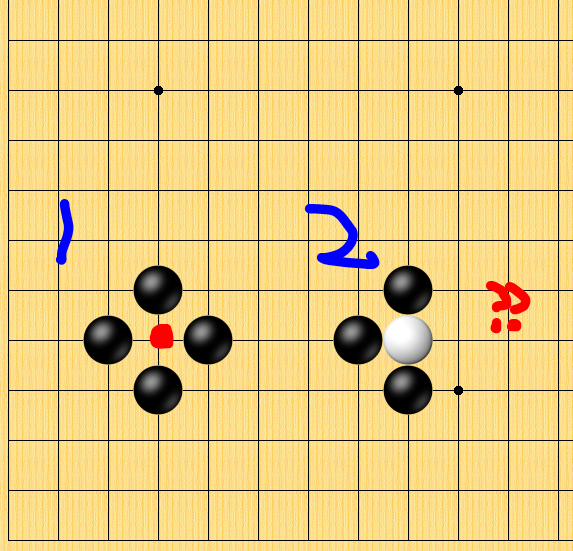 if you refer the red spot in #1, that is the black's territory which can be calculated as 1 territory or 1 point, and guess where it should be placed to make 1 territory if it's a black stones' turn in #2.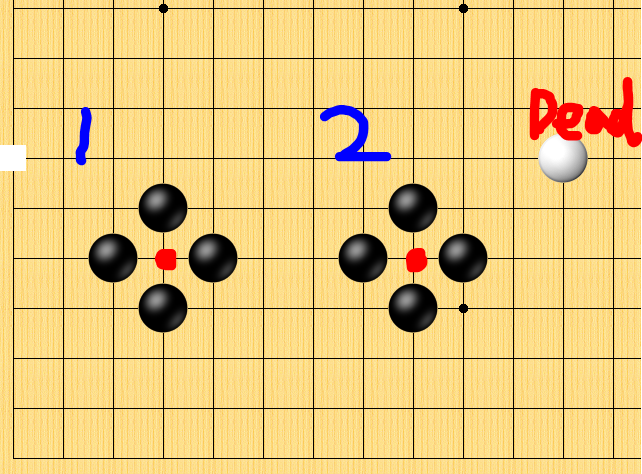 If the black stone is placed on the right side of the white stone's position, then the white stone gets dead. So the black stone holder scored 2 points or made 2 territories by making 1 territory with his 4 black stones, and by capturing the white stone which has been dead. (1 the other player's dead stone can be calculated as 1 territory.)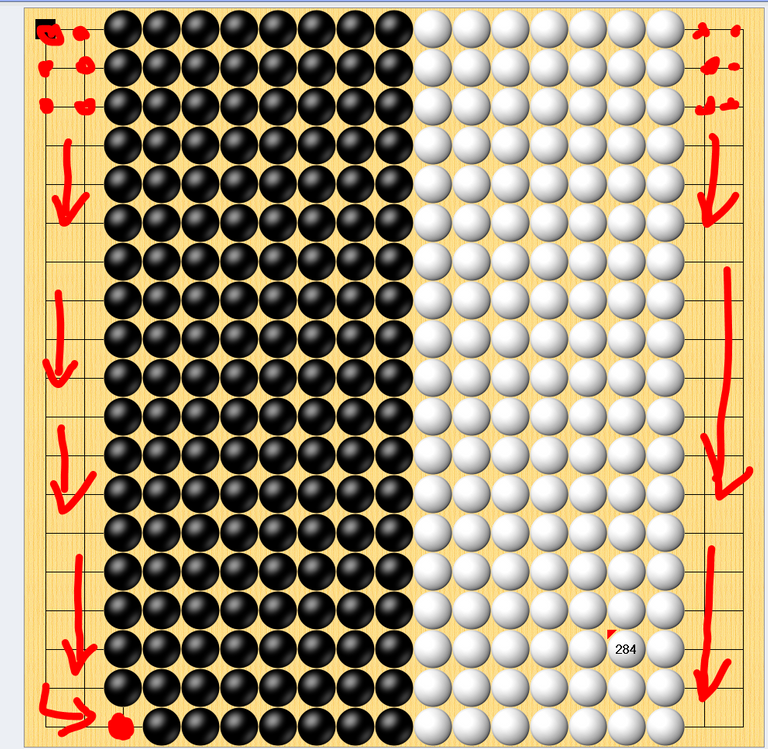 Last thing for today, let me show how the game would be over with calculating each territories. A game never goes like this, but I just made it up for smooth explanation. If you look at the board, and follow the red dots and arrows, those are the spaces belonging to black and white. And they are 38+1 for black while the white has 38 only. (Refer each point on intersected lines which stands for 1 territory.) So it shows the black stone holder wins the game by 1 territory!