About the Plaza Guard Dogs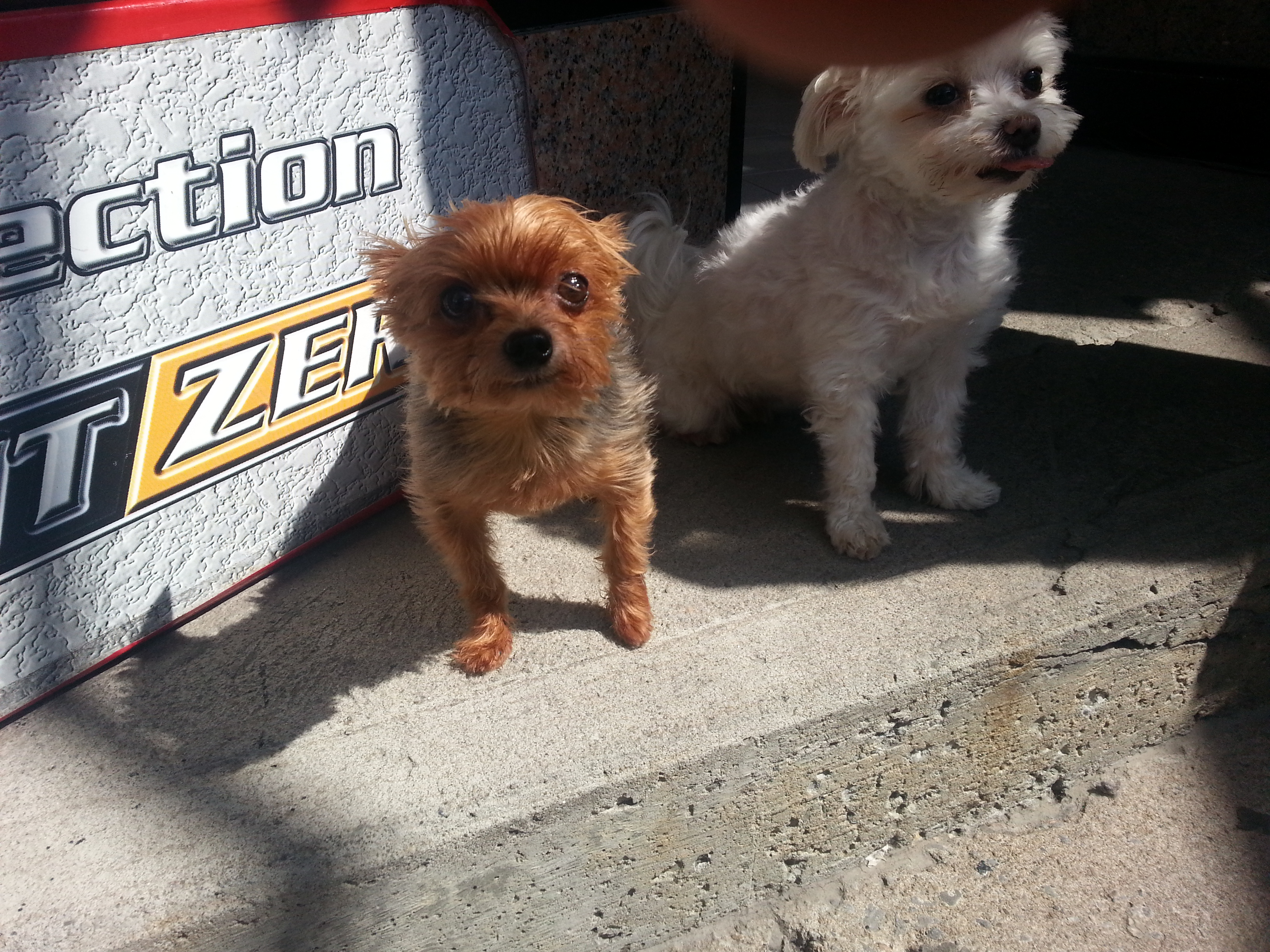 Original photo taken by: @darsico
In Memory of my little friends on the Plaza ... Well the past year or so has been hard so much talk of virus has taken so much of the every day conversation that it's easy to let small things get over looked but sometimes its those things that actually made your day more fulfilling. Anyways i've known these pups since i started working on the plaza years ago so they will always hold a special place in my memories, it was always fun to see them and so i somehow connected with them so i made a daily stop on my walk to say hello . They always were a ray of sunshine every day rain or shine those little tails were wagging and the smiles of joy simply cleared my thoughts at least for a few minutes while i got to tickle em a bit.
À la mémoire de mes petits amis sur la Plaza ... Eh bien, l'année dernière a été difficile, tant de discussions sur le virus ont pris tellement de place dans la conversation de tous les jours qu'il est facile de laisser les petites choses passer outre, mais parfois ce sont ces choses cela a rendu votre journée plus enrichissante. Quoi qu'il en soit, je connais ces chiots depuis que j'ai commencé à travailler sur la place il y a des années, ils occuperont donc toujours une place spéciale dans mes souvenirs, c'était toujours amusant de les voir et je me suis donc connecté avec eux, alors j'ai fait un arrêt quotidien sur mon marcher pour dire bonjour. Ils ont toujours été un rayon de soleil tous les jours, qu'il pleuve ou qu'il fasse beau, ces petites queues remuaient et les sourires de joie ont simplement éclairci mes pensées au moins pendant quelques minutes pendant que je les chatouillais un peu.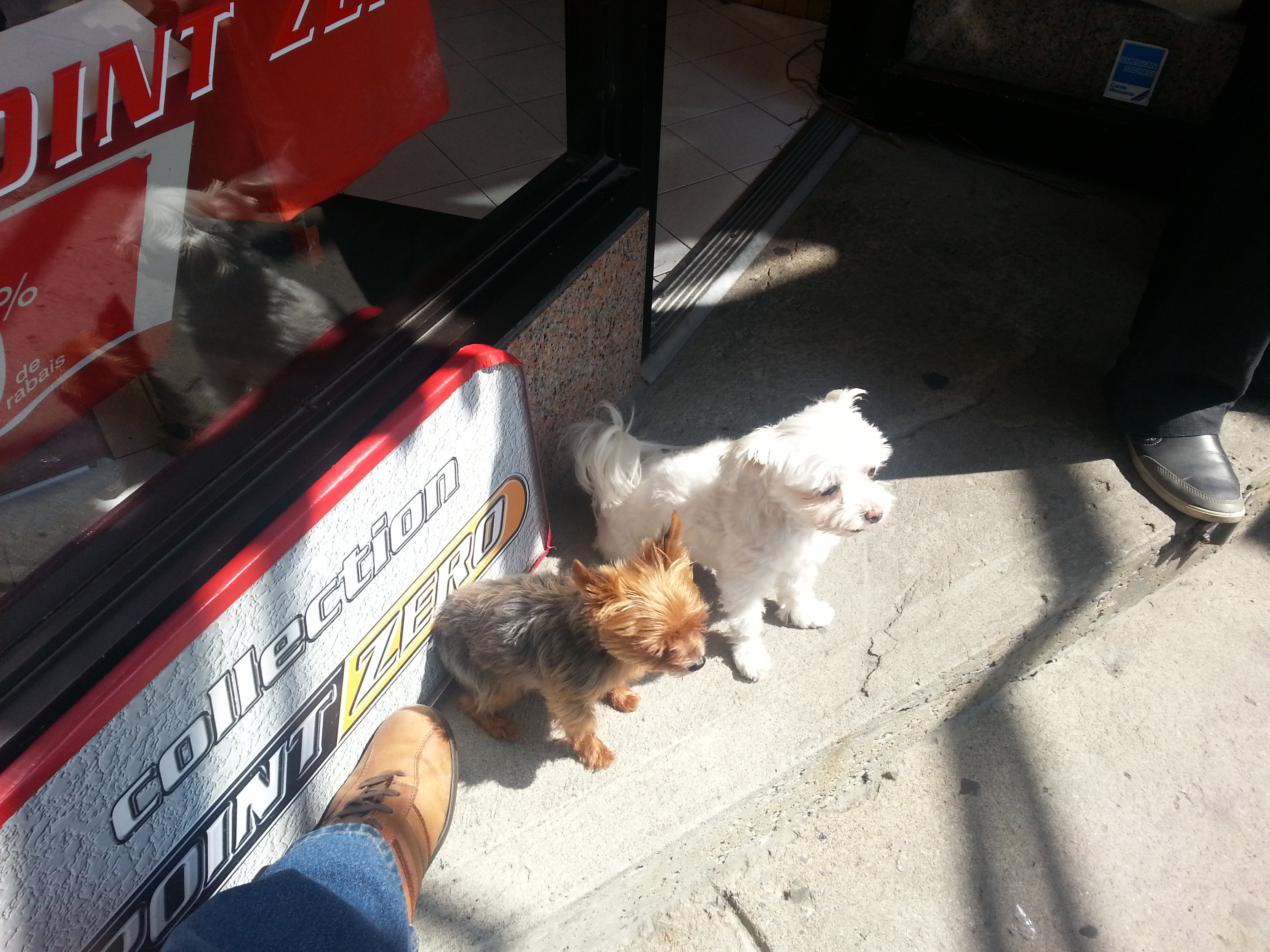 Original photo taken by: @darsico
Year in and year out these little guys brought joy the little miniature Portuguese water dog Kiki had such cute way of walking almost prancing every step like a horse and was always very affectionate and her sister Peggy this little Yorkshire Terrier so cute would chase Pitbulls down the street hahaha . But the last coupla years were hard for them as they grew older you could see they always had they same enthusiasm but physically they're bodies were giving up it. Sorry to see at times Kiki was first to go she simply couldn't get up off her hind legs so her owner was crushed he had to put her down since it was his first pet ever in life and was really the one that saved him after his brother died about the same time as he got her at the time. Peggy came a few years later and quickly became a favorite with everyone.
Année après année, ces petites filles ont apporté de la joie, le petit chien d'eau portugais miniature Kiki avait une façon si mignonne de marcher presque en caracolant à chaque pas comme un cheval et était toujours très affectueux et sa sœur Peggy ce petit Yorkshire Terrier si mignon poursuivait les Pitbulls dans le rue hahaha. Mais les deux dernières années ont été dures pour eux car ils ont grandi, vous pouviez voir qu'ils avaient toujours le même enthousiasme mais physiquement, ce sont des corps qui l'abandonnaient. Désolé de voir que parfois Kiki était la première à partir, elle ne pouvait tout simplement pas se lever de ses pattes arrière, donc son propriétaire était écrasé, il a dû la poser car c'était son premier animal de compagnie dans la vie et c'était vraiment celui qui l'a sauvé après son frère est mort à peu près en même temps qu'il l'avait eue à l'époque. Peggy est arrivée quelques années plus tard et est rapidement devenue la préférée de tout le monde.

Original photo taken by: @darsico


Peggy-sue, comme je l'appelais, était une petite chose féroce, Dieu merci, elle était si petite que les gros chiens auraient un air de terreur avec la queue baissée, incroyable que toute la rage violente et bruyante provenait d'un si petit chiot vraiment quelque chose dans les gènes à laquelle elle ressemblait ça jusqu'à la fin. C'est donc juste un mémo probablement plus pour moi en souvenir des petites filles :)))
Peggy-sue as i called her was a ferocious little thing thank goodness she was so small big dogs would have looks of terror with tail down in disbelief that all the violent noisy rage came from such a small pup really something in the genes she was like that right till the end. So this is just a memo probably more to myself in remembrance of the little gals :)))