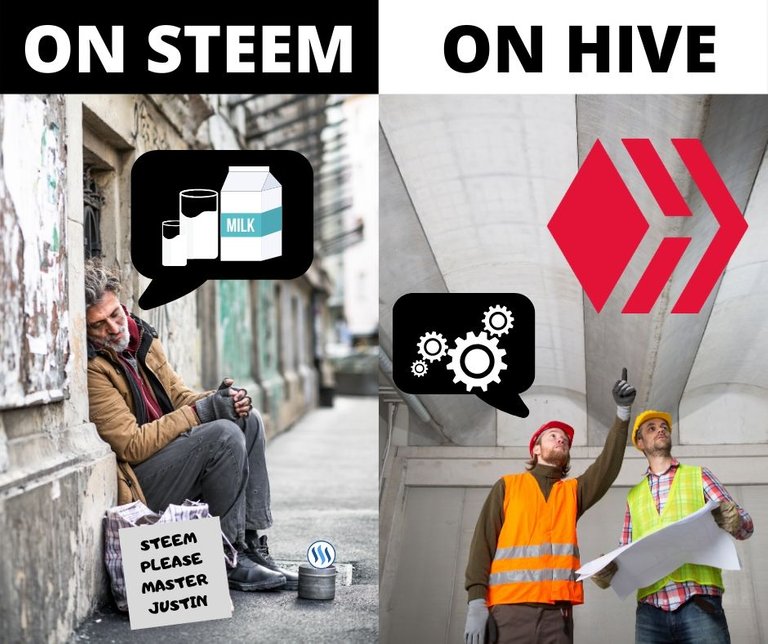 ---
I posted this tweet a few days ago, and I really wanted to delve deeper into my thoughts as to why I think there is an observable cultural split between STEEM and HIVE. I know we've all had our fill of STEEM/HIVE related posts, but here is another one.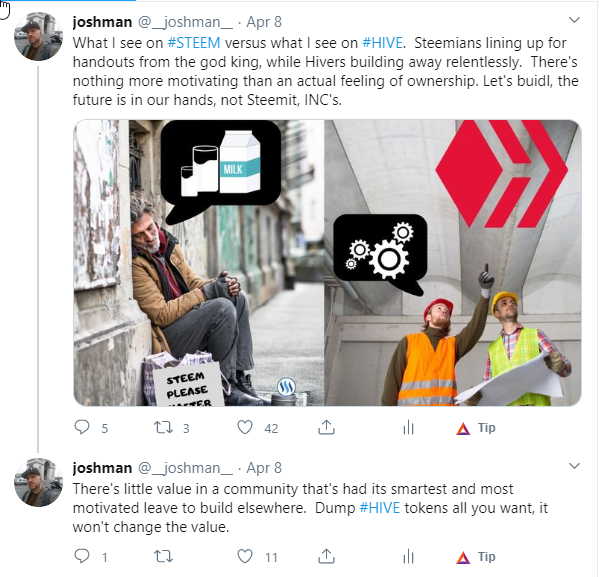 https://twitter.com/joshman/status/1248089869496111106
Witnessing the hard fork of STEEM into HIVE, was more than a technical feat to me. It was more than an escape from an authoritarian snake oil salesman. It was a complete cultural divergence, of those who wish to own, versus those who wish to be owned. Was it executed perfectly? Far from it. Is the initial distribution ideal? Also a no. Are these concerns correctable over the long term? On STEEM that proposition is highly dubious, since those who seize control in such a way will seldom relinquish it. I like the chances of HIVE achieving its potential much more.
---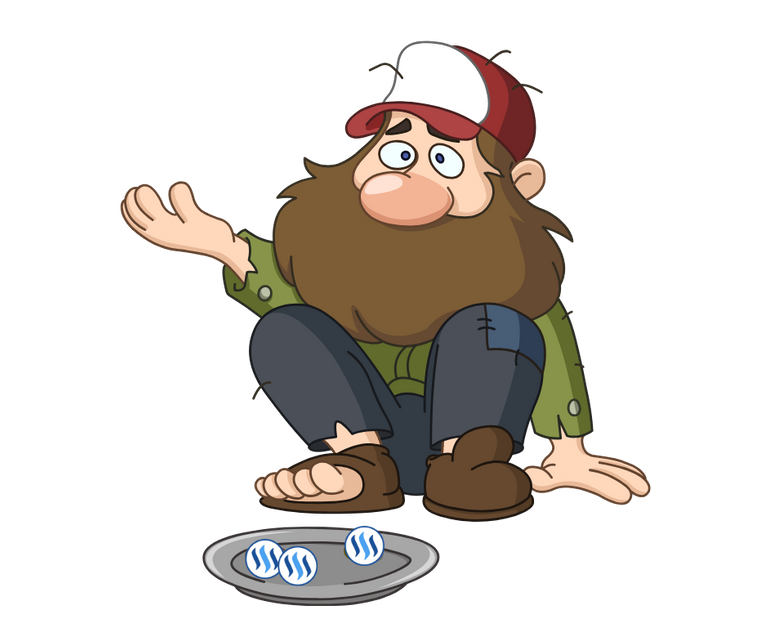 Appeal To Authority
In the past, Steemit, INC. was the ultimate gatekeeper for the technical roadmap of STEEM, and also for massive Steem Power delegations. Now that Justin Sun has taken on that mantle, you can add witness voting and proposal funding to that list as well. You pepper in some API filtering for dissenting opinions, and denial of service for certain accounts deemed unfriendly, and you have the makings of an autocratic dictatorship. Even now as we watch things on STEEM unfold, those who crave to be led around by the nose, have risen to the top with their hats held firmly in their outstretched hands, hoping for some recognition by their new all-powerful leader.
---

The Divergence Of Archetypes
During my tenure on STEEM, I noticed a few personality archetypes that were in constant conflict, they included:
Those who understand the core tenets of blockchain
These folks cared about concepts such as decentralization and immutability. They understood that the only way to ensure a blockchain is to remain accessible and inclusive to a global audience, is to guarantee it actually retains the vital characteristics of a blockchain. Compare that to...
Those who don't understand the core tenets of blockchain
Let's face it, some people aren't technical at all. They discovered Steemit as a cool place to post and rake in some rewards, and who can blame them? It really doesn't matter to them if a single entity controls all the nodes.
---
Those who value freedom of speech, personal responsibility, and independence
Who doesn't value these concepts? You'd be surprised how few people actually do value them in practice. To these people a central authority such as Justin Sun is just plain repugnant. Contrast that to...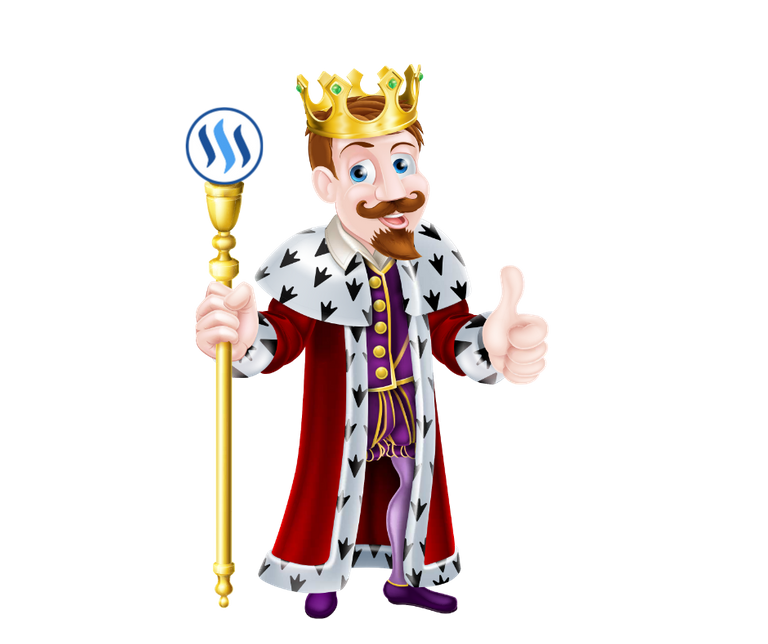 Those who seek leadership or personality worship
Let me be blunt here, the majority of humans on the planet have an innate desire to be herded about, to be led around by the nose. They lust for what they perceive as a powerful leader to enhance their standing or save them. They see an individual with apparent vast resources, and are eager to relinquish control to them with the rather pathetic hope that this individual will have their best interests in mind. Relate that to...
---
Those who seek true ownership
STEEM had traditionally always belonged to Steemit, Inc. Those of us who held any meaningful amount of stake were just along for the ride. They owned the roadmap, they owned the code, and they owned major mechanisms for incentivization. The fork to HIVE represented not only a fundamental shift in ownership, but more importantly a fundamental shift in the perception of ownership. Something you feel actual ownership of, you are less likely to become...
Those who wish to extract value at the expense of everyone else
Some individuals and large demographic subsets bought STEEM for a singular reason, and that was to extract value at any cost. To squeeze every last drop possible from the reward pool as quickly as possible. They developed complex schemes, such as circle jerks, vote trading, and vote buying. Later, some of these schemes were enhanced and more difficult to track through Tribes and Steem-engine tokens. From what I can observe, this type of behavior is far less tolerated on HIVE, even by those who partook of that same behavior on STEEM.
---
And So The Great Split Happened...
And in the bastardized words of JFK, a theme emerges:
On Steem
Ask not what you can do for STEEM, but what STEEM can do for you.
On Hive
Ask not what HIVE can do for you, but what you can do for HIVE.
---
So why do you suppose so many resources are being shifted from one to the other?