The S&P 500 keeps finding a way to grind higher, no matter the economic data coming out. With price firmly in the COVID kick off gap, is filling it a foregone conclusion???
Half Way There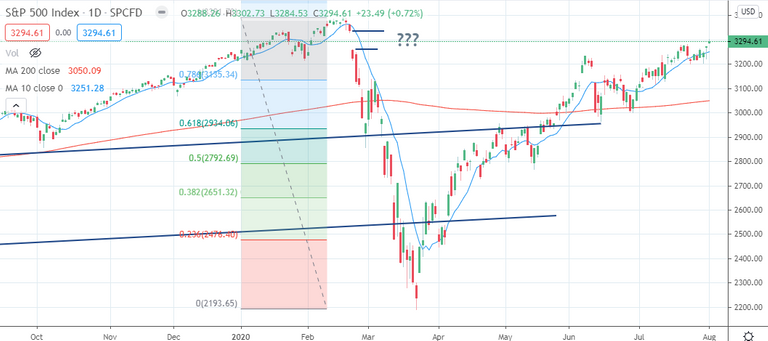 Though today's candle has a bit of a topping wick I don't buy it as a momentum change. With price one big day away from filling that gap the next upside is the all-time highs.
It is a very interesting market indeed.