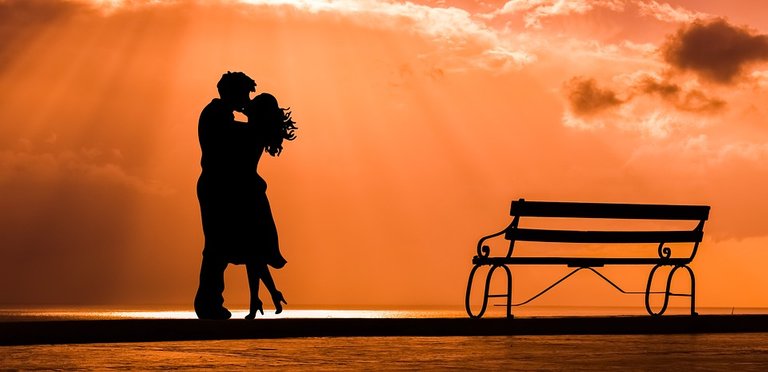 ---
The couple relationship must be taken care of, preserved with delicacy and love ... it is said that love is a flower that must be constantly watered. But how not to allow our love to end to such a point that we forget what it is to love ourselves and enjoy the lips and body of our beloved love. Personally, I consider that we should be careful in love especially when we have many years of relationship ... once I heard from a friend that he already felt his wife as a sister and this surprised me greatly and saddened me a lot, I remember that I thought how could I see that young man who captivated me with his smile, his treatment with those kisses that little by little came closer to my lips ... that for me was inconceivable ... I confess that nowadays after so many years of Relationship the routine tries to pass bill, for those who have a stable partner will understand that the monotony and the obligations of a society take you to all this.
For that reason today I decided to share with you some of the things you have learned for my love or as I told you in a moment "forbidden love", my beloved and I are about to celebrate our anniversary, day as a woman in love fills me with happiness , that's why I told my beloved ... hey, what if we remembered when we were dating ?, his answer immediately was a smile and ask me what I meant, I told him when we were engaged our special day was to make us happy. We escaped from the routine, we gave ourselves that special day body and soul.
All this made me think, it is possible that all couples need at some point in the relationship to remember their courtship; When love starts, we try at all times to love each other, laugh together, be happy. Leaving aside the responsibilities of life, we believe in those moments that nothing matters about the world only matters the love and that feeling of passion and adrenaline that passes through our body to be with that person; wanting to discover us as children enjoying a sweet, savoring that chocolate calmly ... step by step ...
As a woman we are capable of being friends, wives and lovers ... so I invite you to discover again with your partner, return to the courtship where they enjoyed days of madness and mischief ...
---
Always remember ... May your life be of joy and your slogan always love. @agatav