Hey fellow Steemians!
I apologize for being a bit "out of touch" the past few months, but I can say that my absence is well-justified. On one hand, I've been working on multiple projects that I believe will be of great value to the STEEM ecosystem, all seeking to bring all the various graphene-related chains a bit closer together. On the other, Michelle and I have recently discovered that mother and father's day will be taking on a "new meaning" for us as well! 😲
For those of you hanging around the STEEM-related discord chatrooms, you may have already heard a bit about what I've been working on "through the grapevine". One site will enable you to create cross-chain Patreon-style campaigns for your projects, and the other will empower you to easily create "social campaigns", as well as issue token-based gifts and micro-tasks.
The sites are already functional, though they are still in the process of being further "beautified". They've also been successfully tested to work with the STEEM, Golos, BitShares, EOS, SMOKE, and WhaleShares blockchains!
More on all of this in upcoming posts...
For now, I'd like to take a moment to share with you all the celebration of my parents 50th Wedding Anniversary! 😮
After months of working incessantly to complete these projects, intermingled with plans for some serious lifestyle changes to come, we welcomed the opportunity to head out to my family's CT home and help them celebrate their 50 year anniversary, not an easy feat to achieve by any measure.
In a world where three months might be considered a "long-term commitment", and marriage often seems to be little more than a road-bump for those needing an "official incentive" to "stick together", what must it take for two people to find the wherewithall and commitment it must take to maintain a relationship with the same person for over half a century?!
Most people enter relationships when "times are good", the love, happiness, and "tingly feelings" abound. As soon as times get tough, the veil quickly melts away, and the relationship fizzles almost as quickly as it began. While attraction is certainly very important, looks fade over time, so the "attraction" also better be more than "skin deep".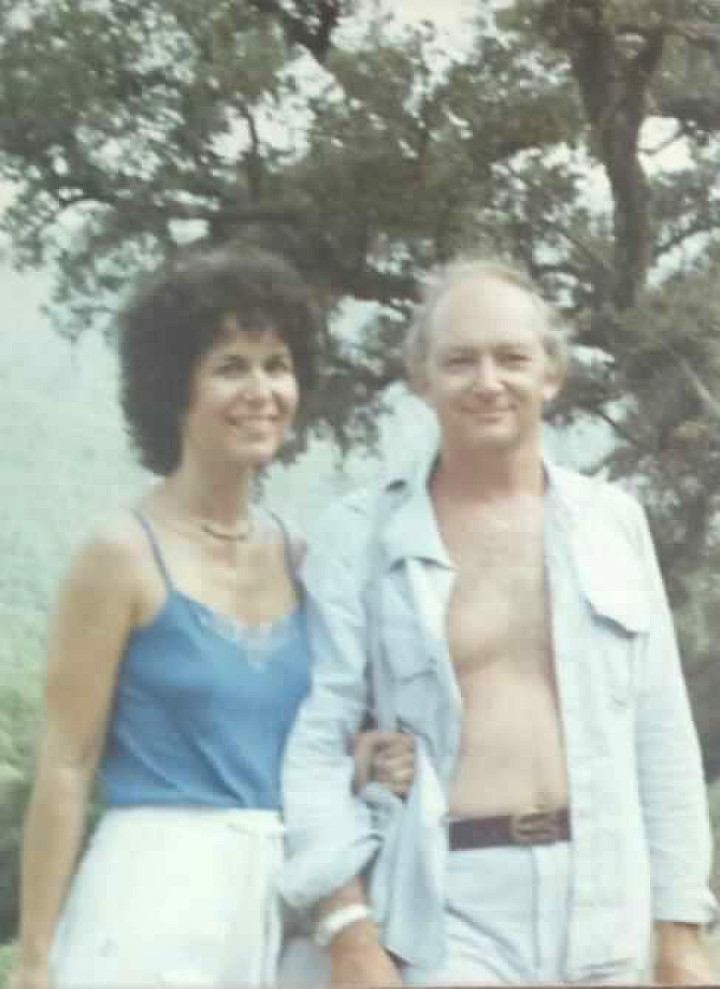 Mom & Dad, minus 50 years

From my observations, I can say that it's not so much about the "good times", as it is about finding a "best friend". Someone who'll not only be there when times are tough, but who'll also make the road that much easier to bear, as in "you and me against the world". Together as a team, you each bring your complementary strengths to the table, and you prevail... "United we conquer, divided we fall".
There will always be tough times. There will always be mistakes. It's how you handle those stretches, together, that make all the difference. And it only makes the victories and good times that much sweeter, that much more meaningful.
Perhaps that's the best way to describe my parents. As with all relationships, there are good times and bad. Yet, they choose to prevail, together. It's not always smooth, it's not always "nice", but at the end of the day, I truly believe they have a deep love and respect for one another and the respective "strengths" they each bring to the table. And if that's not testament enough, one need only observe the life they built for themselves, together, as a team. It's as impressive as it is formidable.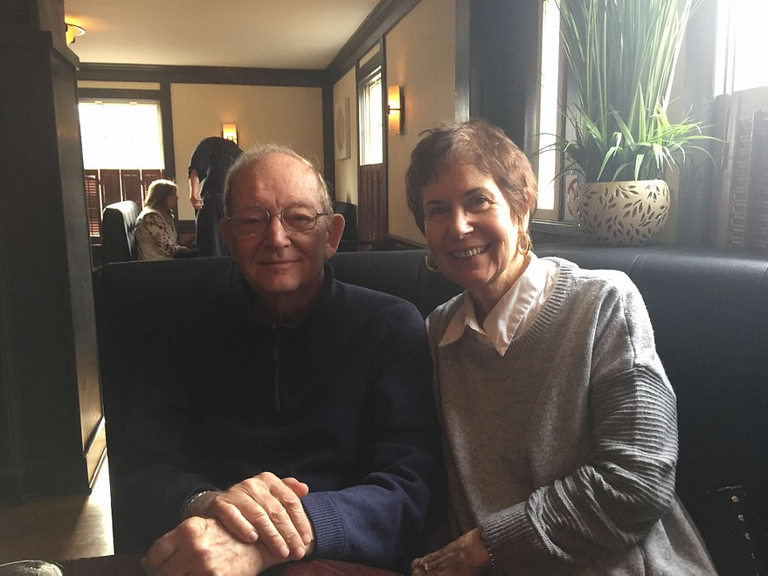 Mom & Dad, 50 years Later

Ironically, taking this "short" trip came fraught with its own little "trials and tribulations" (granted, extremely minor in the grand scheme of things). On the way up, we hit what can perhaps be best described as a mini Tempest, with rain so hard, and fog so thick, we felt it best to pull over and wait it out. Then within a few hours of arriving, I began receiving alerts that several of my servers were unreachable. Practically no problems for months, yet the day I leave, BAM... Murphy's Law strikes again... lol
As such, we had to cut short our "getaway". For those of you wondering what happened to WhaleBoT this past weekend, it turns out one of my network switches also decided to "take a break" that same evening! Go figure, all in one shot, one of my greatest "travel fears" validated. lol
But at the end of the day, we still had a great time, and despite any problems that arose, my little world didn't come crashing to an end. Well, not after I find a new job at least... 😮 (joking!) WhaleBoT was also thrilled to learn how many people value his presence in the discord community as well. As they say, "absence makes the heart grow fonder".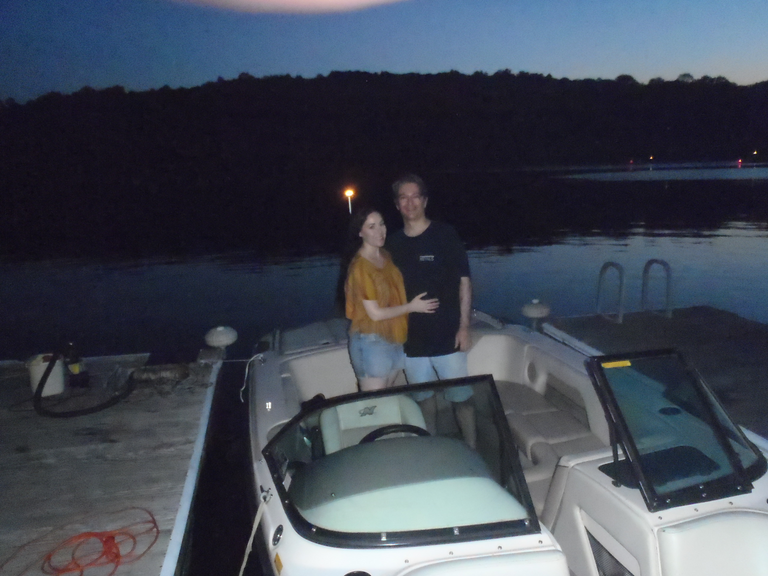 We also had a chance to catch some great early July 4th fireworks over the lake from our boat, and I'm happy to have the privilege of sharing with you all... the "grand finale"! 😁
Wishing you all a Happy July 4th Holiday!
As always, I appreciate your upvote, your follow and all your comments!