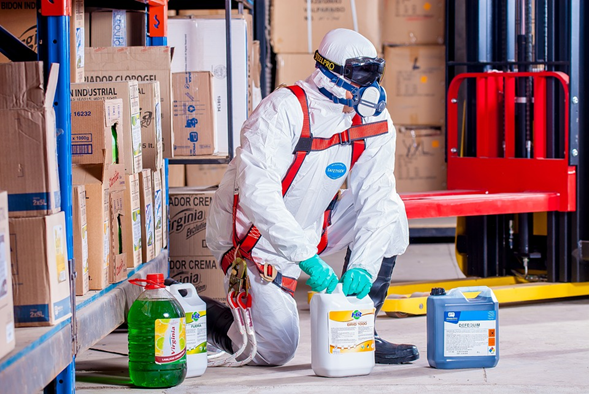 Source
In the broad field of work it is very important to take into account all the measures that protect our safety, since protecting ourselves is a guarantee of good physical and mental health, the consequences that originate from a work accident, can sometimes reach be irreversible, therefore more than ever for this case the expression that says it is better to be safe than sorry, it is possible to apply it in several areas of our daily life, but it takes greater force of action in the workplace, and if in said scope are constant risk factors or even more dangers.
General principles for the prevention of occupational accidents:
In any field of work or work there is some kind of risk, some with less degree of occurrence than in other areas but it is important to highlight this characteristic, since on this basis the aspects of work safety are consolidated in a generalized manner, that is to say , basic principles that regardless of the area where you work is important to take them into account, because despite the routine of our work is always necessary not to forget such precautions, giving way to fundamental standards for the standardized structure for the prevention of accidents.
Fundamental principles or rules for our job security:
Our discipline is the most fundamental of the standards when ensuring our safety, therefore the prevention of accidents must strengthen its roots in this important characteristic, discipline, an aspect that is undoubtedly vital as it will serve as a support for all current or modern knowledge and techniques which are aimed at the reduction or elimination of accidents in the areas of work, then with these considerations we can structure the following principles or fundamental rules:
1.- Each and every one of the different workers, starting from the highest position to the simplest, must always be committed to safeguarding their safety, showing interest and constant participation, this in order to prevent any companion by some carelessness leave aside these security norms.
2.- It is important to highlight at all work levels the possible causes of accidents, to identify them and therefore not have any oversight.
3.- It is of vital importance once detected a possible cause of danger for the workers, the person who identified it communicates such failure to the direct responsible for its prompt correction and control among all.
We must emphasize that the responsibility in accident prevention will be a common task of all people who are working in a specific area of work, although we always find lines of work hierarchies, such as managers or directors, supervisors and others.
It is also true that depending on the responsibility of the position is also ranked the degree of responsibility in order to provide the ideal conditions for workers, for example:
A manager or director must guarantee:
Healthy spaces without risks of physical, chemical or biological accidents.
Equally guarantee the provision of safe equipment and tools for its workers.
Determine rules and safety rules for each area that makes up a work space.
Constants updating security programs.
An immediate supervisor must ensure:
Guarantee the good condition or condition of the spaces, equipment and work tools.
Train their workers by providing them with the proper working methods as well as all those rules and regulations for their safety at any stage of a given operation, which complements an activity.
Be insistent in when to the faithful fulfillment of the norms and rules of security in the areas of work.
But also as we have stated previously that security is everybody's job, workers, more than anyone else, should take care of their own safety, since they would be the hardest hit, therefore they should be mentalized in:
Learn and apply faithfully each of the rules and safety rules that are established in your area of work for the purpose of personal protection.
Being aware of both their own protection and that of their colleagues, that is, a team effort, since sometimes others see a certain risk to our occupational health with ease.
It is important the constant communication of workers with the entire chain of command hierarchy within a workspace, since when detecting any inconvenience they must notify it for their prompt correction, since in many cases the worker can not correct such failures.
All types of accidents are caused by unsafe acts and conditions, but the same worker can provide a large part of the solutions to eliminate such adverse conditions that put their health at risk, it is always recommended:
Before acting, we must be sure of what we do, since in many cases where accidents occur at work before acting to think that risk are on the surface, we can say that this should be the main condition or rule to avoid insecure Act.
We should not fear when asking any concern when we are doing a certain activity, even more so when we are not clear about the functioning of both a team and the area where we are working, since our protection will depend on it as well as that of others.
Do not distract us at any time, since the great majority of accidents are due to the lack of concentration in the activity we are doing.
Be always calm without losing control of our sound judgment, when this happens we do not know how to think to make the best decision when we are presented with a mishap which can lead to an accident.
When we initiate an activity that we perform frequently as well as from time to time, it is necessary to always follow the security protocol established for that particular operation, our actions must be guided by the norms and rules indicated by a certain labor study.
Maintain respect with both their superiors and their coworkers, creating a reciprocity, this allows a safer work environment, because when working in areas of high danger games have no place, because they are grounds for high distraction that It endangers the integrity of everyone.
Never forget the use of safety equipment.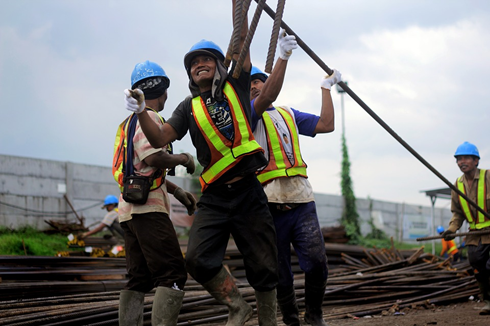 Source
In conclusion, the worker must always carry the baton of their protection, controlling their actions this will be achieved by faithfully complying with all rules and regulations that are indicated by their superiors, and when it detects an unsafe condition for its integrity, communicate it immediately in case the same can not correct it with due process and knowledge for such case, therefore the worker is the one who should be interested and have the will to prevent any accident that endangers their physical and mental integrity.
I hope you have found this article useful until the next publication.
Bibliographic reference used:
Guide to Hygiene and Industrial Safety, University Institute of Technology "Juan Pérez Alfonzo" IUTEPAL Extension Maracaibo Venezuela.