When we anticipate the happiness that comes with the adventures of traveling, we often envision exciting trips to beautiful places fit for a perfect photograph, unique food you won't find at home, and encounters with people who are much different from those we are accustomed to.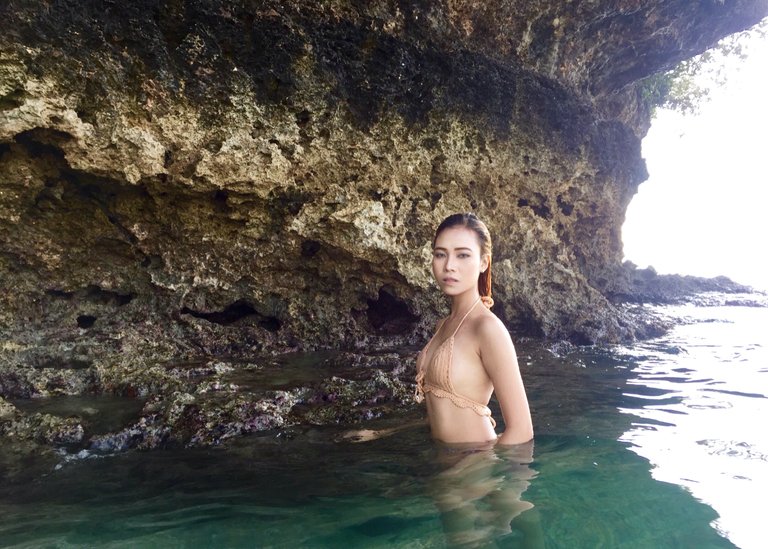 We live in a diverse world full of eclectic people who live off the land and depend on what nature provides. Traveling to local attractions offers galvanizing experiences and the funding we give to these places is shared among the community, contributing to more jobs and a boost in the local economy.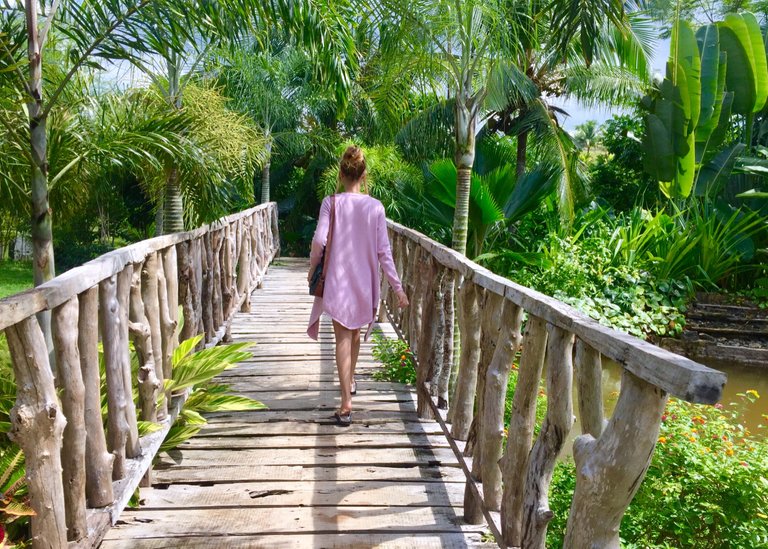 Being with nature is part of life. As an eco-tourist, we explore unknown places with a spirit of curiosity and kindness. We begin to travel with more than personal satisfaction in mind. We help save the environment and enable people to lead a more fulfilling life.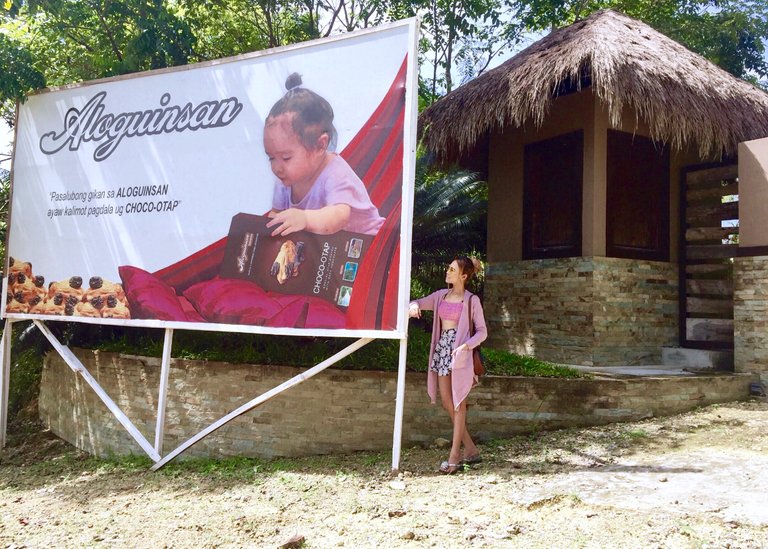 In a country as stunning and as naturally endowed as the Philippines, with an enormous richness of islands, there really is much to be proud of. Three hours away from Cebu City, you will find a serene respite in a flabbergasting province with mystical history and picturesque attractions. When considering a destination for an eco-friendly vacation, Aloguinsan is a must. A sense of peace prevails in this province and you are sure to be de-stressed while enjoying your holiday in this ecotourism destination.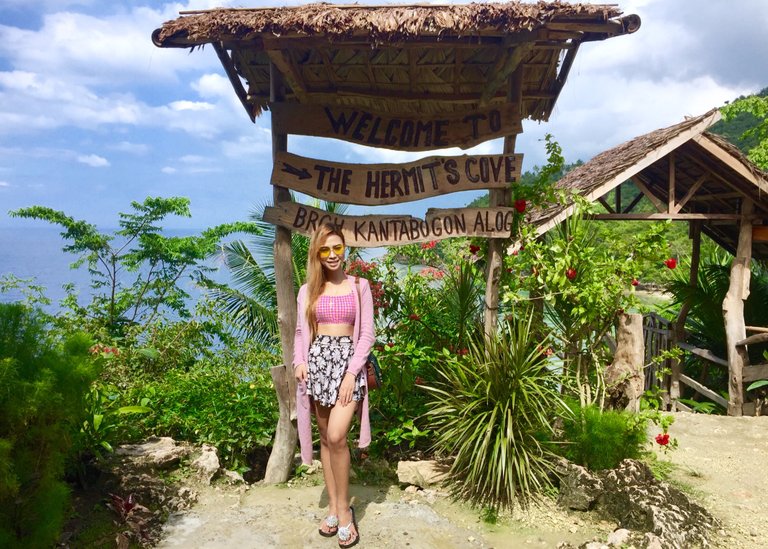 A trip to this province will give you the opportunity to swim at The Hermit's Cove, a white sand beach located in a secluded area in Barangay Kantabogon, Aloguinsan. Local stories say that an old hermit once lived in this out-of-the-way area and that there have been inexplicable mysteries surrounding the place. Thus, the name Hermit's Cove came into being. The name of the hermit who discovered the place is Tabogon, which the barangay (the native Filipino term for a village) Kantabogon got its name. Kantabogon is a shortcut for Kang Tabogon which is literally translated as "owned by Tabogon". Be polite and respectful as it is an age-old folklore that is widely believed by locals. Away from all the magic, The Hermit's Cove is an outstanding place you don't want to miss out on!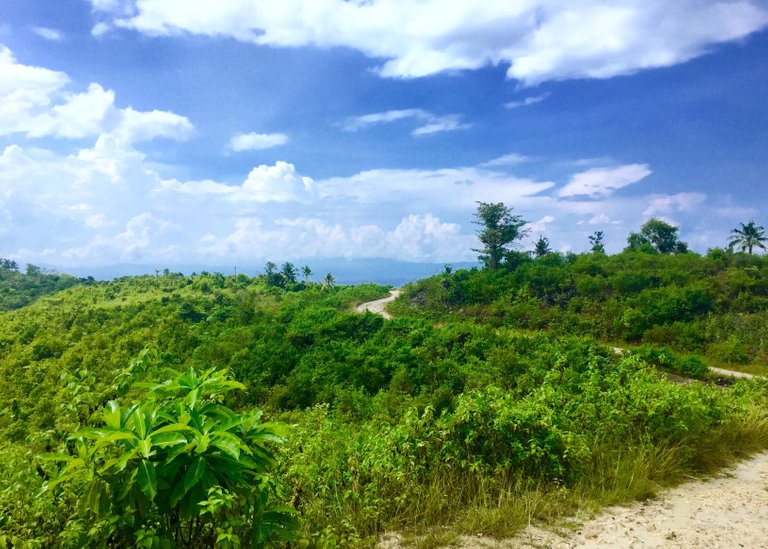 The Hermit's Cove is best accessed by car. However, for the adventurous, you can go for hiking, mountain biking and other outdoor pursuits. An abundance of vegetation provide visitors with complete seclusion. Road access is straightforward, just follow the road signs from the Aloguinsan highway. You won't have a problem in finding a parking space as you can park near the beach, free of charge.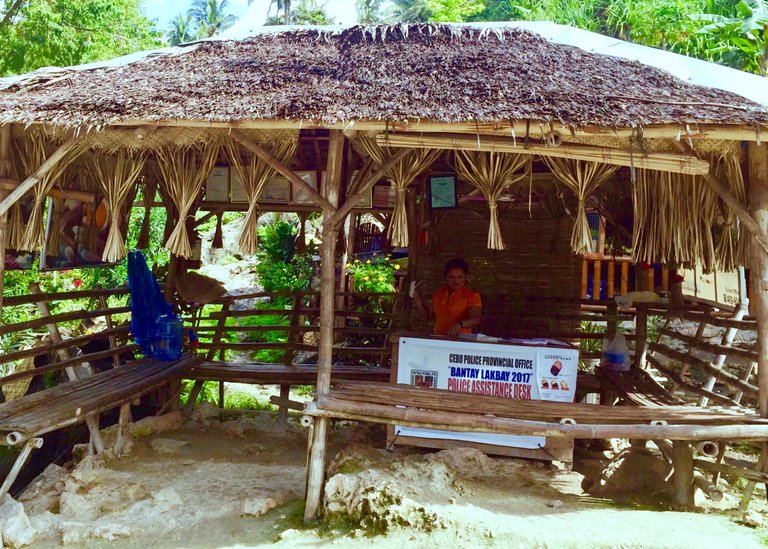 The Hermit's Cove have been declared a natural area protected by the Kantabogon Ecotourism Association (KEA). A substantial conservation fee is included in each visitor's daily rate. Orientation on the Leave No Trace principles are conducted for every guest prior to entering the wooden gate of the cove. Visit The Hermit's Cove and you won't only be treating yourself to an unforgettable Aloguinsan experience, but also vastly helping the Kantabogon people, preserve this critical ecosystem that they call home.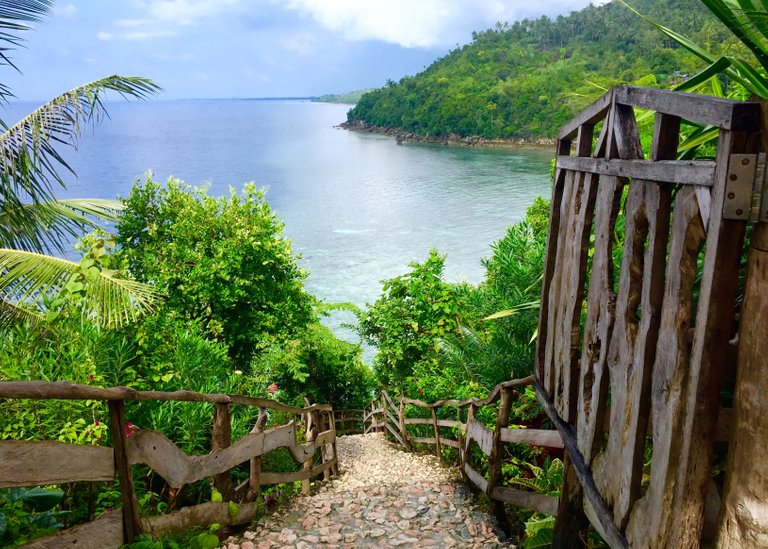 Snuggled under towering cliffs, The Hermit's Cove is a highly desirable film backdrop. From the top, you get an awesome bird's-eye view of the cove as well as surrounding hidden beaches. Set foot in the white sand beach through a long staircase, this is the perfect spot to take your photos of the rocky islands and clear waters of this marine reserve. Before the wooden staircase was developed, old residents used a footpath to reach the cove. Be warned, a flight of steps requires full concentration.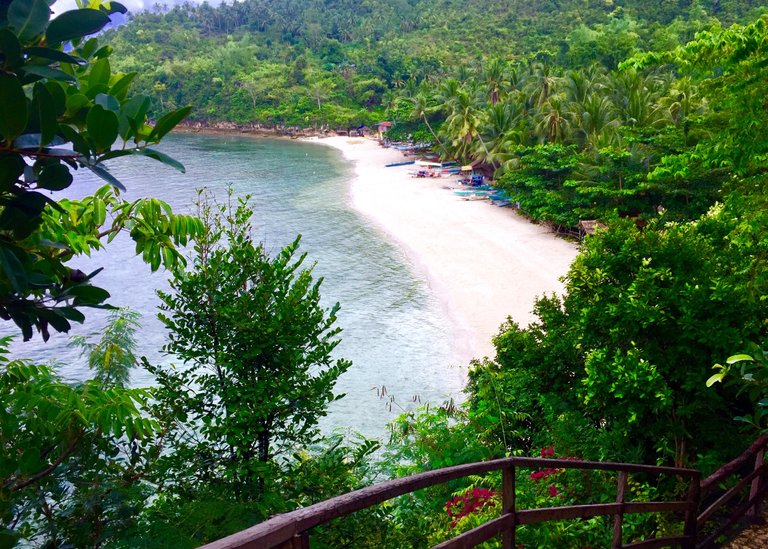 The presence of sea grass - an essential marine plant for the creation and preservation of the sand - protects the beach and keeps the water transparent. As a result, snorkeling is one of the best ways for visitors to explore the water and see the variety of aquatic species for themselves. Other ways to enjoy the water include excursion, diving and boat rentals.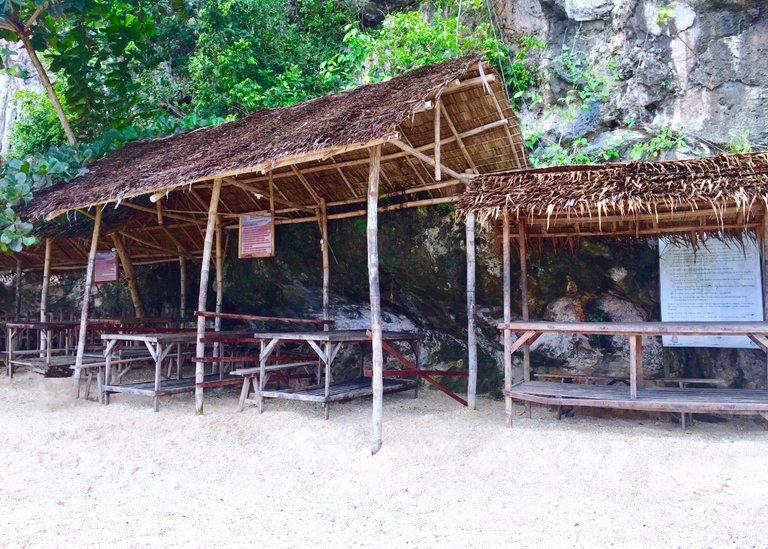 The Hermit's Cove lets you get close to nature like no other place can offer. Devoid of the amenities usually found in other tourist destinations, this cove maintains its natural condition - bare, without electricity and any trace if ostentation. Shade is provided by drooping palm tress and makeshift huts simply put together with natural materials. This is a solitary place where you can sunbathe, take a long quiet walk along the shoreline and commune with nature. In fact, the place has the stillnes of a forgotten world, despite the ubiquitous fishermen's houses and the presence of other people seeking somewhere reclusive.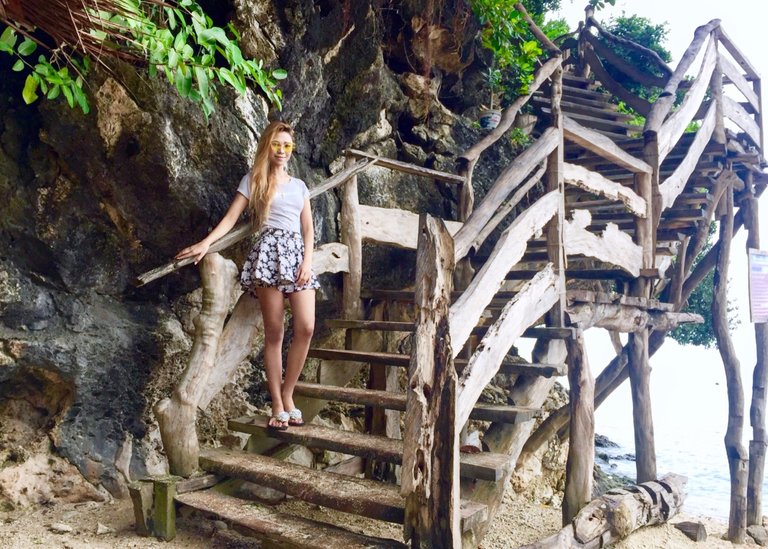 Make sure you stop at Aloguinsan Public Market to buy everything you need before proceeding to the cove. The market has plenty of fresh produce you can buy to grill at The Hermit's Cove. The local staff at the cove will provide you a barbecue grill for free which is part of your entrance fee. You can even hire them to assist you with the cooking.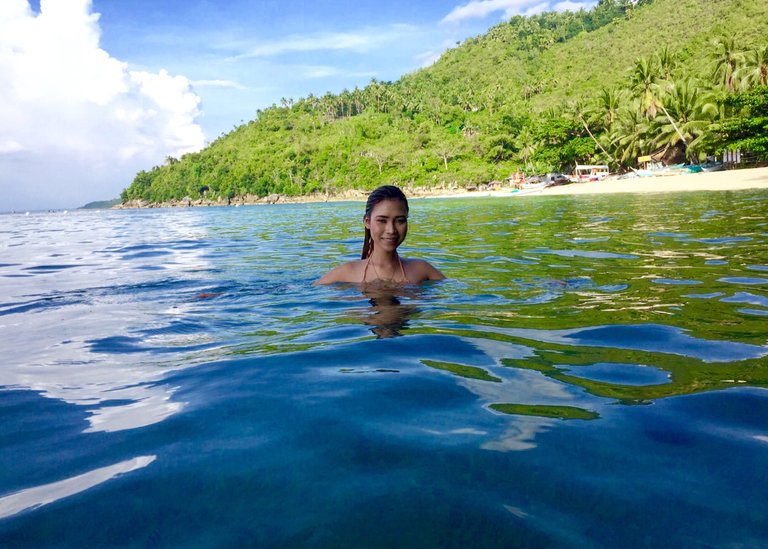 A bold plunge into the shimmering blue abyss is guaranteed to transform you from a groggy into a fully awake human being. The bright sun penetrates the emerald blue surface creating patterns that look like bright electrical currents pulsing over the corrugated sandy bottom. Grab your snorkeling gears and explore the area right off the beach. The coral reef is relatively shallow, so you do not have to venture far to get an amazing view of what lies just beneath its crystal clear surface.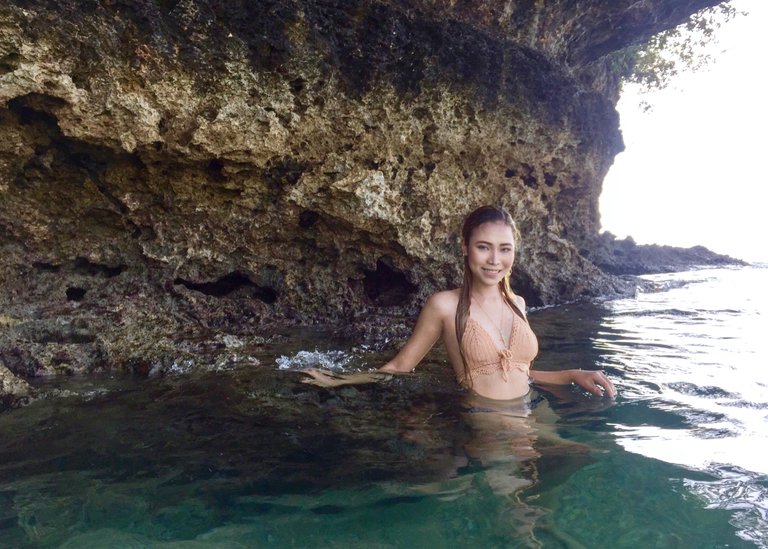 Head to the rocky area at the end of the beach and secure a rock platform for an undisturbed bask with an uninterrupted sea view. The background noise of its placid water gently lapping the stone walls that surround this ravishing place, transmits calmness and relaxation. Whether you are seeking for a breathtaking scenery, the spirit of adventure or simply a sense of renewal, KEA's passion is to share the serenity that comes with those moments when we can simply be ourselves.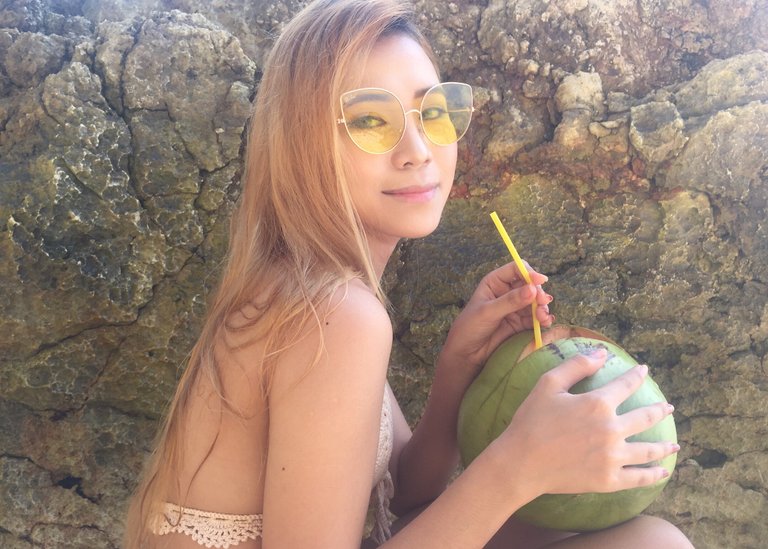 Coconuts are one of nature's most bountiful providers of vitality and refreshment. While the craze for this elixir might be new to you, it has been common here in the Philippines for many years. The water is found in the young coconuts and it is a clear liquid, which is sometimes called juice due to the slightly sweet taste. It is full of enzymes that help to detoxify and repair cells throughout the body. Coconut water is also efficient for replenishing electrolytes and keeping you hydrated.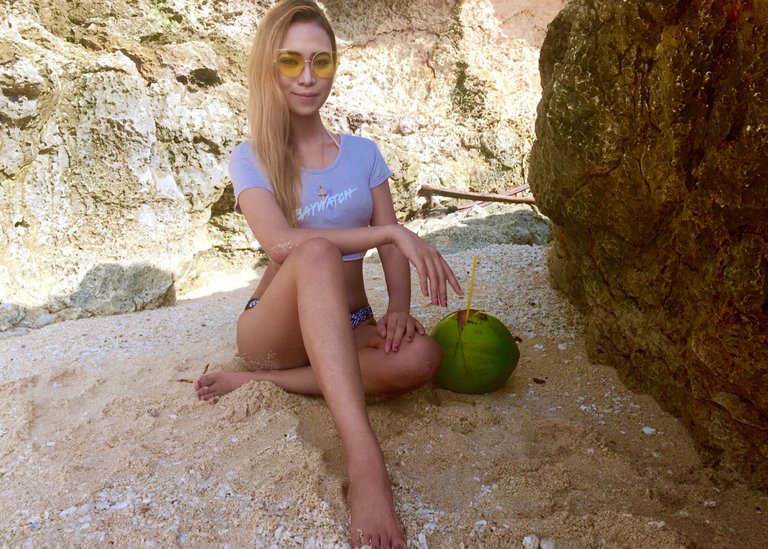 There is nothing like sitting in the shade by the beach, sipping on fresh coconut water in Tropical Aloguinsan. You definitely won't have a hard time finding one, as coconuts are literally everywhere. Drink your fill by buying from a scattering of ambulant coconut vendors nearby. With an old beat up ice chest, the coconut vendor will hack a hole in a fresh coconut with his machete and stick a straw in it for you.
A tranquil, slowed down way of life is enjoyed by the locals, who are also known for their amiable nature. They are servile and willing to interact with tourists.
There are so many exquisite places we know, yet, they seem so far away. But when we finally reach our dream destination, we are showing ourselves that the impossible can be achieved, and that we can make our wildest dreams come true. Ecotourism allows us to do more than just learn facts about various locations. It allows us to immerse ourselves into the cultures and lifestyles of others which leaves lasting impressions that aren't likely to be forgotten.