Bank Holidays are welcome breaks from a busy work routine.  
In fact, a Bank Holiday is literally free time for people to spend with their families, have a well deserved rest after weeks of continuous hard work, and enjoy themselves in general, in any way they personally like and see fit.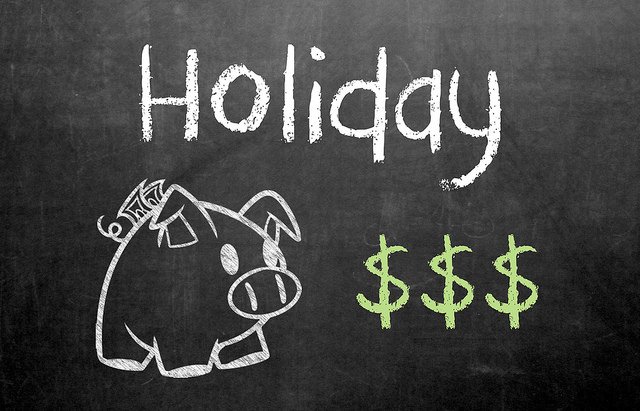 Image originally uploaded by GotCredit on Flickr.com and reused under Attribution 2.0 Generic (CC BY 2.0) Creative Commons License  
 
A Bank Holiday is an extra break from work that is added to weekends and annual leave, and although it is regarded as something special by most people, others may consider it as just another Sunday.
After all, not everyone may believe that a Bank Holiday is actually time well spent away from work, since there are some people who see it as pure waste of time.
Think it like that. When it is so hard to make ends meet nowadays, and you can't afford to lose any time away from work, a Bank Holiday just makes things worse by delaying any projects that you may have undertaken, causing procrastination, and pushing customer patience to the limits. If you are a freelancer, i.e. you are your own boss running a one man's show a Bank Holiday is an opportunity for others to have a rest, but not you. Taking advantage of any unused time during Bank Holidays and weekends can get you going, keeping customers happy, staying ahead of competition, and hopefully making some profit to stay afloat.
What about personal time then?
You can always find one or two hours a day to do things that you like, for example go to the gym, job, read books, listen to music. You don't have to wait for a Bank Holiday to do those things.
Lots of people would disagree with that, especially those working as employees for others, since they would not like to work more hours than those agreed in their employment contract and allowed under the law. 
However, this is definitely not the case with freelancers and the self-employed, who seem to always be short of time to finish projects according to customer requirements and expectations. In this sense, Bank Holidays may mean some extra (believe it or not) welcome working hours for those people to meet tight deadlines. 
Moreover, during evenings, weekends, and Bank Holidays, those running their own business can find the necessary time to organize themselves better by checking their books, and findings ways to improve and promote their business. 
A business is a going concern, so a Bank Holiday may actually hold a business back from accomplishing orders that are vital for keeping cash coming and helping the company survive. 
Personally, I don't understand how some people who work for themselves find time to have fun and enjoy themselves during a Bank Holiday, when they should be in their office, store, or workshop trying to finish delayed customer orders. I wouldn't be able to have fun under the pressure of tight customer deadlines. 
Another example is when you grow your own animals, either to make a living or as a hobby. Since animals don't have Bank Holidays and don't understand what they are about, the same applies to you, since you are the one who feeds and takes care of them. Cows and sheep need to be milked twice a day, either by you or by someone else, so when it's Bank Holiday, you won't be able to just go away and have fun and forget about your animals.
Further reading: