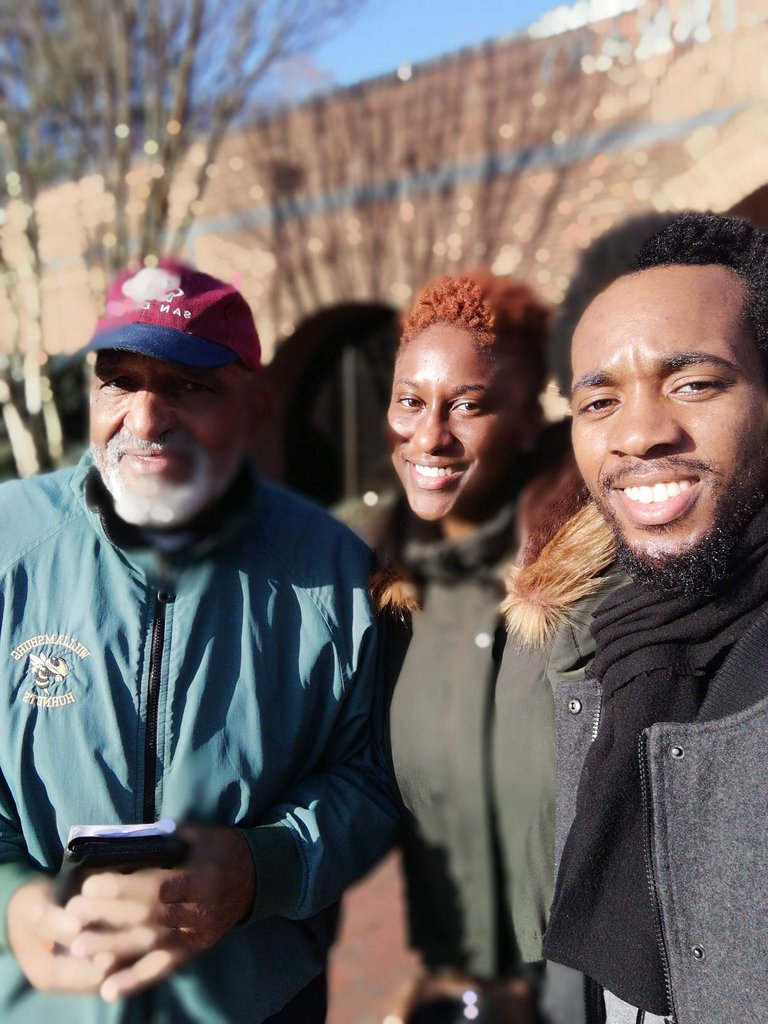 A smile can go a long way...
Been in Virginia 11Days now and it's been eye-opening so far. Had to Become adaptable to certain circumstances real quick (I. E. No Internet lol) and express creativity to stimulate productivity to my wants and needs of accomplishments.
Some included cleansing my external and innerspace to generate the energy and power I needed to get tasks done and attract the lessons and blessings that will have to be solved and resolved in order to elevate in every aspect of my life
Today my energy spoke to and Connected with a Retired Veteran and Sports Coach, Coach Jones. Great person, briefly sharing his observations, life experiences and advice for myself and @life.with_xaye. Truly appreciated it.
One thing that stood out and resonated was that he said : "God doesn't Bless a Mess". And it reminded of something else I heard in the past: "When you take 1 step towards God/Universe, it will take take 10 steps towards you". And regardless of what belief system he follows or anyone else does, these messages can be Innerstood and connect us to the knowledge that will empower ourselves. And the interaction and all the synchronicities that lead up to it reveals that the more we strive to clean up messy parts of our life, we give room for the blessings to occupy those parts of our life (If we allow it). We can all strive to be more open and receptive.
So let's be encouraged at any level we are on, to not only be a Student of Life, but to also become a Student For life. Because abundance always flows and shows.
Stay mindful and Stay Empowered! 🙏🏾🎁 #WholisticEmpowerment
#StayEmpowered
#life
#experience
#blog
#health
#wealth
#connections
#lifestyle
#devanntheconnector11
Posted using Partiko Android