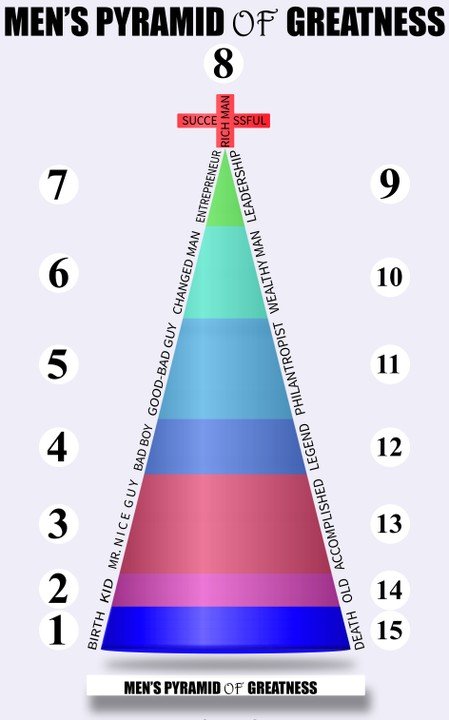 Many youth are missing the point now adays. Surfing through the most popular forum in Nigeria few hours ago, a young man was narrating how he was called stingy by his girlfriend.
To be honest, many ladies venture into a relationship all for the money. And when the man is broke, the relationship begins to get boring. They then begin to nag and call their lover stingy and all sort of names.
As a man with vision, I see nothing wrong in being stingy as long as you have goals with the money at hand. If a man invest his money and tend not to spend lavishly on his woman, he isn't being stingy because he got plans.
Looking at the image above ( a man's pyramid of greatness), a man needs to first be stingy in order to achieve success. After achieving success, he can then decide to become a philanthropist. Any man who doesn't this pyramid may look back in regrets.
So friends, don't be ashamed of being called the most stingiest of person as long as you well know you have great plans for your future.