 Hello, everyone!
My name is Elena and I'm a singer. I even can add I'm an Opera singer. Don't you like Opera? Do you find it's boring? I really believe I will convince you to change your idea about it. That is why I try to make my music very understandable for you and for everyone. And the style I've chosen is Crossover. It is a mix of classy type of voice and contemporary music. It's how I try to popularize the classical music, opera sound and at the same time to create something new and nice. When I discovered a STEEMIT a month ago I asked myself was it the same mixture of cryptocurrency and art? Is it going to change the world for the better?
---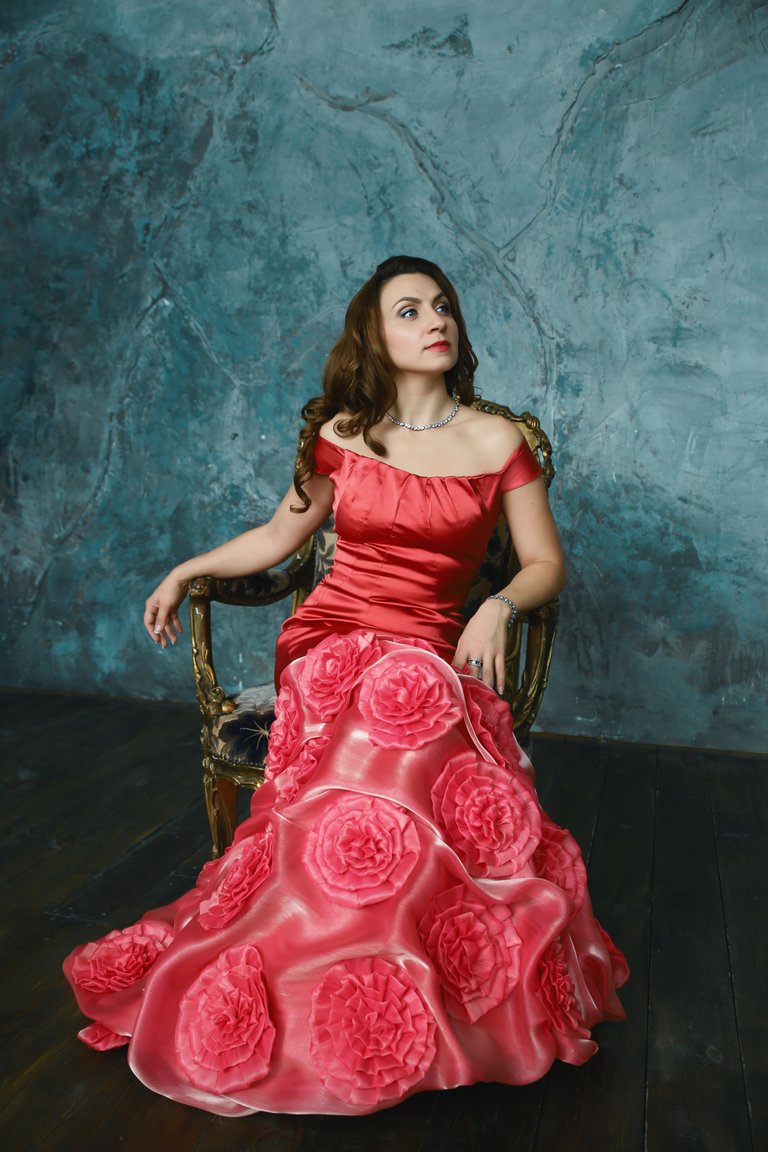 ---
I haven't said yet, I'm from Belarus, a nice green country in the middle of Europe. (If you don't know, you can check it on a map;). Yah… In my life not everything was easy and clear at the beginning. I've tried many directions and many types of music. I've even written some pop songs you can hear on the radio. I've participated in different festivals, concerts, competitions, castings. Some of them was very good and successful, some of them I wanted better results or attention of judges and people. There was joy, disappointment , hope, no hope, hope again, success, injustice, some doors were closed …but it was good life experience at the end. And what I'm gonna to tell you after that, that is very important not only to search yourself but **create yourself!** That what I'm going to try with STEEMIT. I would like to create my "own door". And if you like it, just open it). I guess we can change our life in any direction. Just look at common things from the other side. You will find the possibility! I hope that STEEMIT will give us this possibility to express ourselves.
--- ---
I find my inspiration in traveling. I like to travel very much. It's a better way to understand different cultures, nationalities, traditions, it's a better way to understand the life. You can ask me some questions in the comments, I will understand what is more interesting for you to know about me. Usually people ask me…
About my favorite color… Guess which one. Navy blue? .. I like violet, but for the stage - black or white, pink or gold.
What is the most important for the voice? Not fresh eggs before singing. The rest, no cold drinks.
What is the most important thing in life? I guess it's Love. If you do something , do It with love. If you love someone, love till the end.
Do I keep on a diet? Sometimes I do. I need to respect my audience, so I have to look nice.
Am I nervous before going to the stage?
Yah, somehow. It's even nice, It makes you sharp and concentrated. And It also makes you more sensitive and sincere.
--- This is the way how I usually prepare for a performance: some make up, hair do, all this stuff… It's very good when you cooperate with professional and creative people. I'm lucky, I have very nice master Olga with me.
What do you think it's more important in music? Talent, charisma, improvisation? Well, you have to be honest with public. I really believe my music can have good influence on the people. I would like to inspire them, to awake in them the inner strength, to invite them in marvelous world full of hope, beauty and piece. But how can I do this if you are thousands km away from me? I really hope Steemit will help us to stay in touch. And if I have comments from you, I will develop entertainment blog right here. So, please vote if you like..
---
I have one more question to you. Very important! Do you believe that the dance can be sung? Have you heard something like that?
Well. Sensation! The first dance which is sung! I'm gonna to demonstrate it to you during my next article. Hope 

to

 see you soon