Now that its time to put up winter decorations we need to "take care" of our fall decorations.  For a lot of people this would mean time to throw them in the trash but @herpetologyguy and I are a little bit weird.
I roasted our pumpkin decorations and turned them into pumpkin puree!  This will be used throughout the year for our pumpkin recipe needs.  
They went in the oven at 350 degrees for about an hour and a half.  
Once they cooled off a bit I scraped all the "meat" out.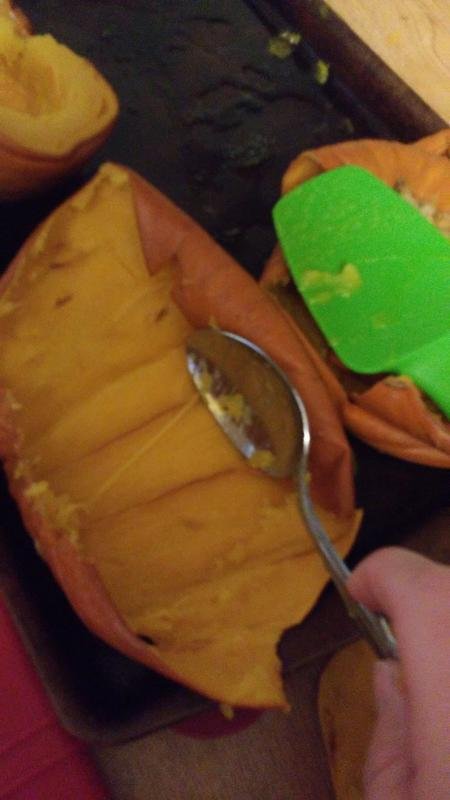 And put it in our food processor.
Smooth.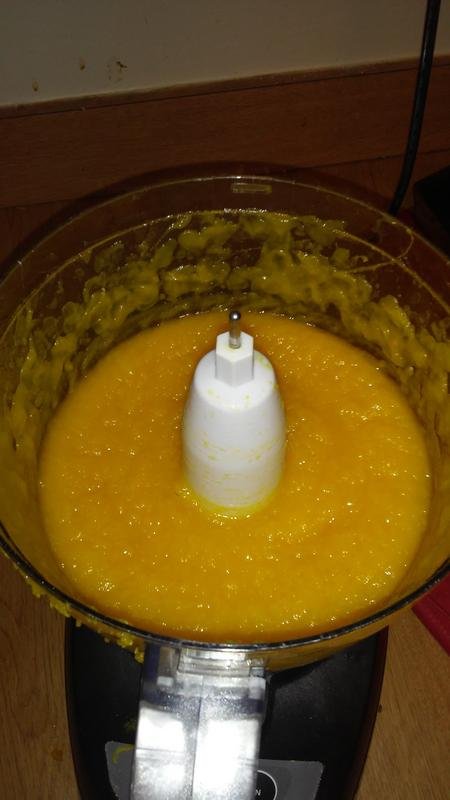 Then put them in jars. (I didn't really can them, they will be going in the freezer)
I already made a pumpkin pie with it and it was delicious!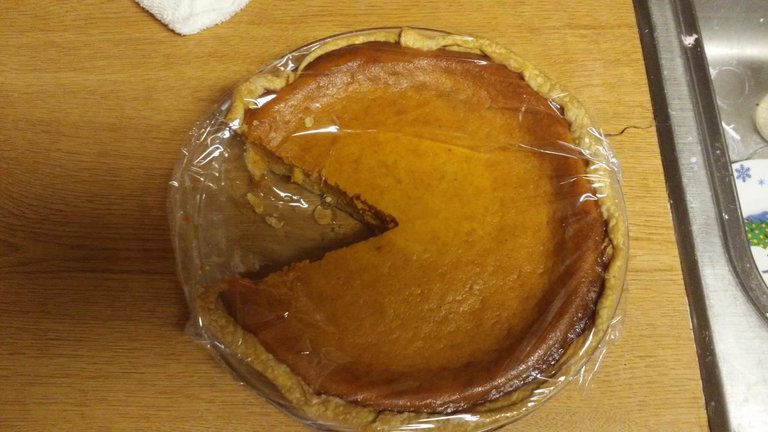 These are the seeds that I will try to plant next year.  They came from the best tasting pumpkin. All of the other seeds were roasted for eating.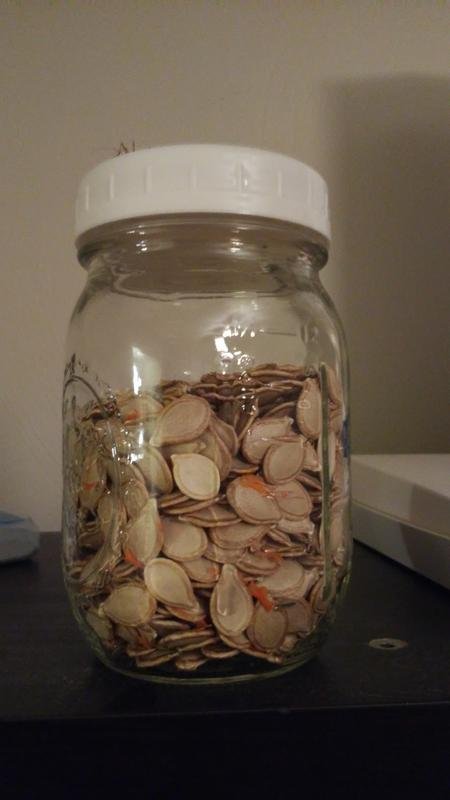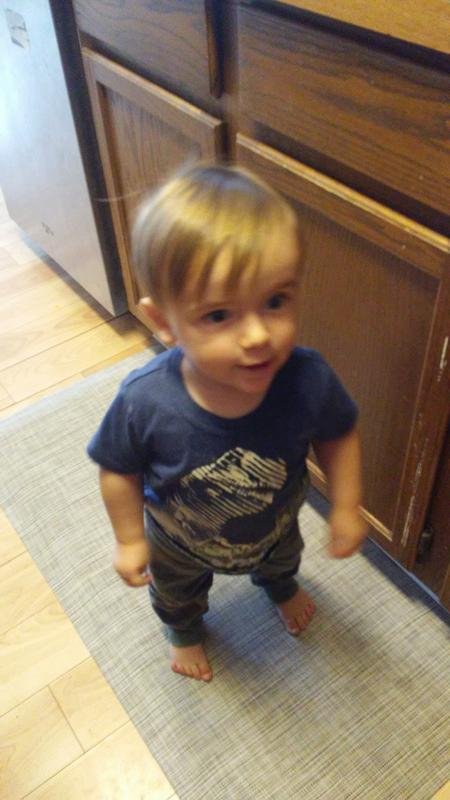 herpetologyguy-jr tried to help but is still pretty blurry.