I am really coming into contact with compromise these days
let's imagine that your life is represented by a gas stove with four different burners. Each burner stands for one major part of your life.
The first burner represents your work life.
The second burner is your time with family
The third burner is your health regime
The fourth burner is your work (hamster wheel)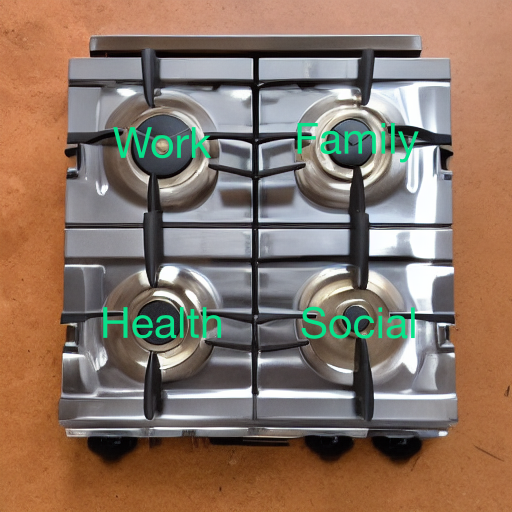 image created with AI stable diffusion
But here is the kicker, you only have gas to burn 3 hubs on normal or 2 hubs on high.
I know I always try to get all hubs burning at once on full burst
You can do that but only for a short bit and then the rules kick back in and take back what you used too much for that period.
In short we are forced to make a choice:
live a life that is unbalanced, but high-performing in a certain area?
live a life that is balanced, but never reaches your potential in a given quadrant?
The whole thing is about compromising or outsourcing.
I keep wishing I had more time to be able to do more things:
make more money
spend more time with my wife and daughter
have that extra drink with a friend
go to the gym or practice some sports.
I guess you can also change the burners higher or lower depending on your age or your lifestyle.
But in the end its about not being able to have it all and that is a hard thing to realise.
So I am going to keep on trying.
Get some semi passive income means I have to put my work burner higher now so I can turn up my family burner later. At least that is the idea. Trying to get out of that rat race that is selling time for money
Which burner are you turning up or down?