Yes, dear comrades who read to me at the moment, that Caribbean island named Cuba became, after the triumph of my Revolution, an experiment for the New World Order NWO. And why I know? Well, because I was entrusted with that task.
Let me clarify one thing right now and this is fundamental in your careers as Dictators. We will always need a hidden ally, someone who protect us in some way when at the end there looks like there is no solution. May it not happen to you like those stupid dictators who ended up dead in the first revolt of the town. Well, as I was saying, since this hidden ally is needed, I got myself one.
And what better ally than the owners of the world! The 1% that everyone talks about and it relates to the creation of a New World Order (The Illuminati).
---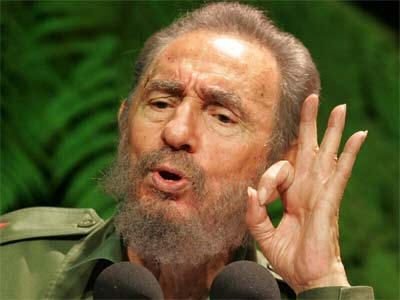 The truth is that yes, they want to build a New World Order NWO and the best of all is that they can do it because they have the power and the money. To put an example with me. How do you think I won the "war" if I hid in the mountains of the Sierra Maestra all the time and left to Havana only at the end? One can not overthrow a president who is in a city full of soldiers a thousand miles away hidden in a few hills without a good help. That story is for the Cuban people who believe it but between you and me, the truth is that my "friends" told President Batista to leave the country. Honestly, I was always a better candidate for Dictator than Batista, I was always more narcissistic, bad person and egocentric than he was, everyone knows that.
Well, the deal was that they would give me the island (Yummy! I always wanted to have a kingdom just for me and be king) and I had to fulfill several tasks, among them ...
Make me a symbol of the revolutionary communist movement, that is, by arms and with violence, in the whole world. (Why democratic communist as the bastard Salvado Allende wanted? Elections! Why do I want that? That's why I gave the order to kill hi.... Oh! I think i talked too much )
To create a constant communist enemy, being only 90 miles away for the USA (The Soviet Union was too far away, it was needed something closer) and to justify billions of dollars of the American people's taxes for development in military armament and logistical operations. (How good they do this in the USA, it's a shame that I could never tax in Cuba. I always paid a pittance to the people, 14 dollars a month as average salary)
On the island, keeping the promise of a better future, lowering the quality of life of citizens in all possible aspects, social, economic, politic, demographic, etc. as much as possible always keeping me in power. Task more than fulfilled!
Use all media, radio, TV, newspapers, etc. to create an unreal image and manipulate the opinions and thoughts of the public. In the Cuban TV our country is always well, fulfilling the established goals and in the right way. The rest of the world ... it's a disaster.
Create a network of spies within the country that I call "Spies for Love". See how much that was possible and how many would join the ranks of these "Spies for Love". These people would not spy for money but because they would love me. To my pride I must say that this task was over fulfilled also. Almost half the population of the country. You must always be well informed dear colleagues!!! Also, avoid the problem that they would turn on me if someone offered them more money. Did you see how easy it is to kill two birds with one shot? And without using "bullets".
When I left the power a few years before my death all these things were fulfilled in full letter. That's why they never killed me and let me die of natural death.
What they say out there about the hundreds of assassination attempts against me ... another lie!!! hahahaha :D
---
All those stories were created to increase my legend. Well yes, they did the operations and all that but nothing happen because that was never the intention.
The human beings always believe everything... and it is so easy to manipulate them ... better this way! :)
---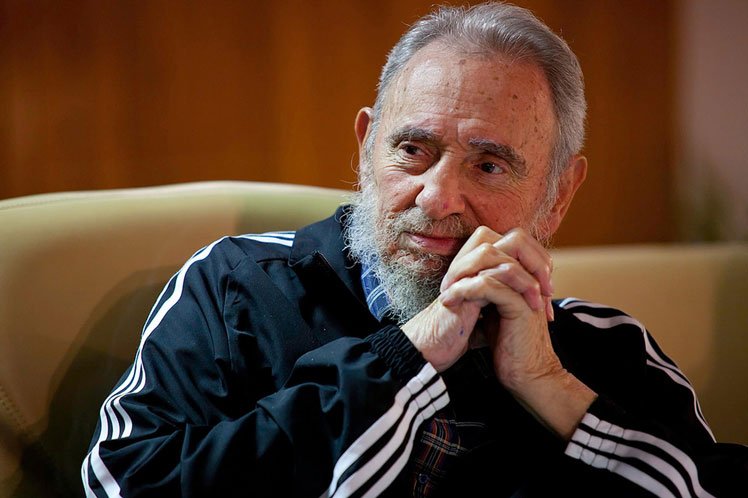 The truth is that this island being large and having 12 million inhabitants was (is) the perfect laboratory for this. Like those smart phone games that everyone plays and it's about how to build (destroy) a kingdom ... but in reality!
And well, all these years of experimenting for that New World Order NWO that my "friends" of the 1% want to carry out in the world say it works!
So wait for that NWO within not too long folks.
---
With revolutionary greetings, I say goodbye and until the next adventure dear comrades.
Viva la Steemit-llution!
---
Fidel Castro Ruz