This is a bit off kilter from my standard photography posts but my poor little buddy Mr Noodles has copped a battle wound!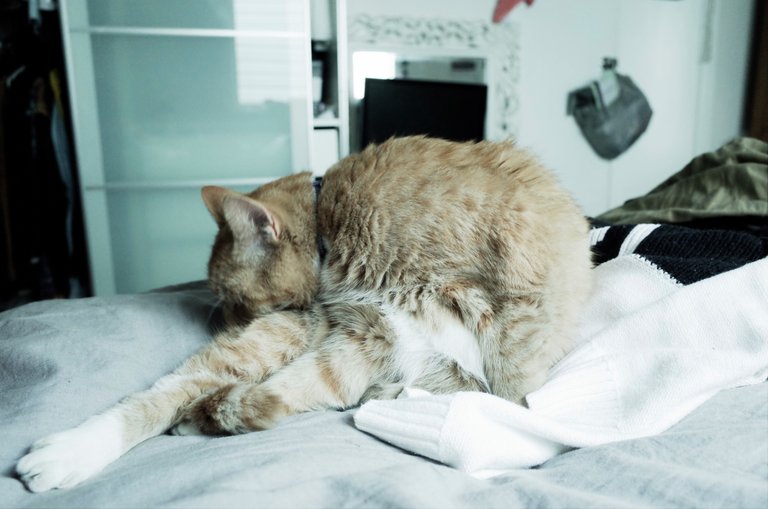 This five year old ginger cat has been a close companion of mine for the past 2 years ever since I took him home from the local pound, he had been removed from a not so nice household and needed someone to love him. When I first got him he was so scared of me and people in general I thought he was never going to adjust to a normal life. After a few months he finally started to relax in his own home and after moving house with me a few times he has definitely come out of his shell.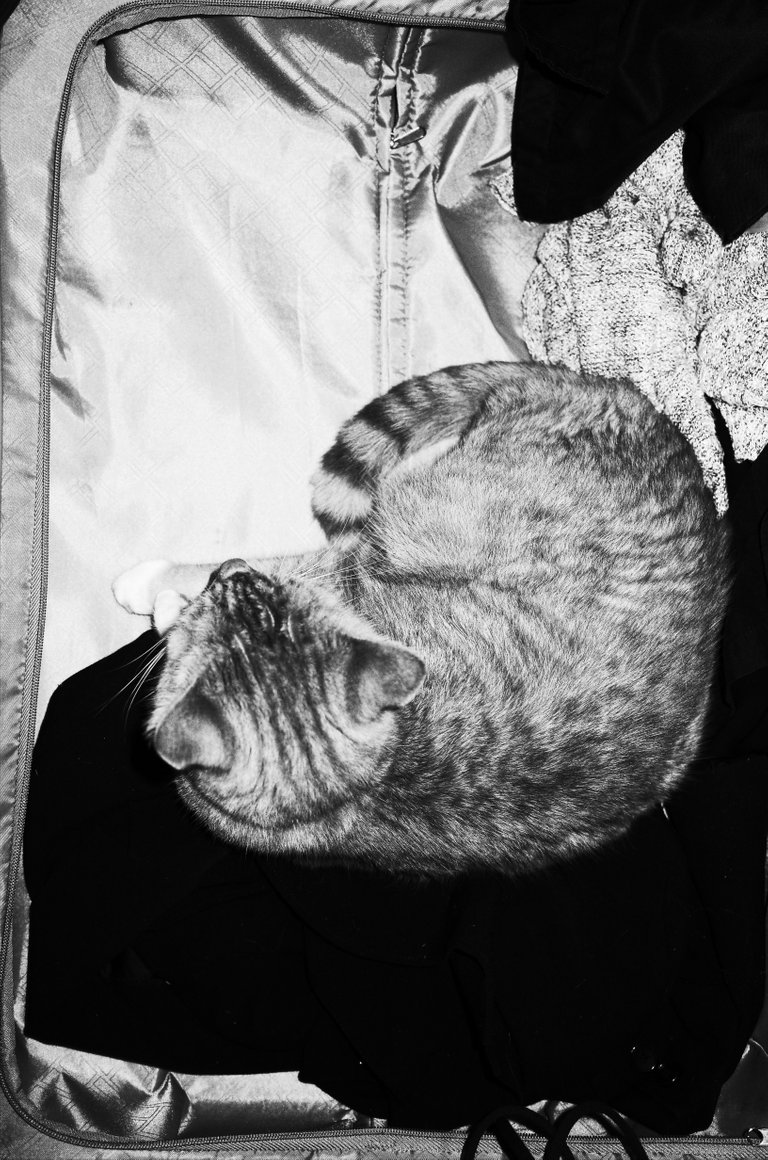 He has always been a muse of mine
His time with me hasn't been without it's issues though. One time he'd been caught red handed eating birds! Which as an owner I'm not proud of because it's well known how devastating cats are to Australia's native wildlife... I do my best to keep him in doors throughout the night but I can't keep tabs on him all day so it's hard to know what he gets up to.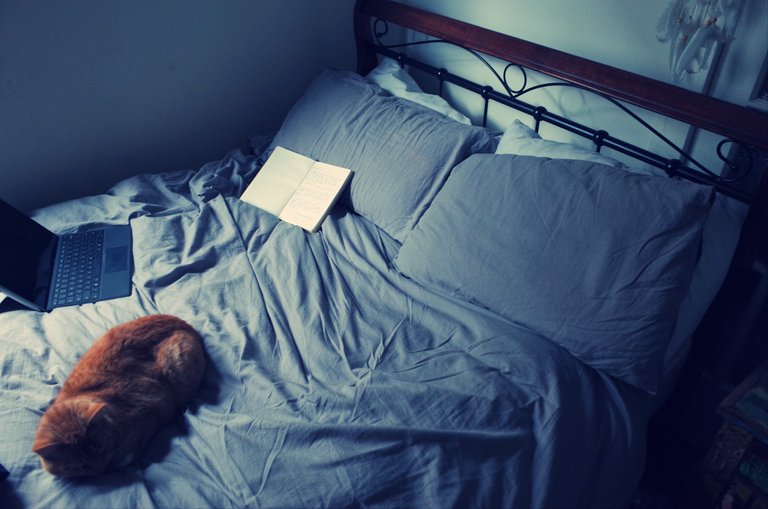 Living in an urban environment there are definitely other cats in the area and on Saturday one of my fears for him had been realised. He got in a BIFF! A blue, a fight! Sunday morning he was really sleepy and had what looked like a little scratch on his face, other than that he presented no physical injuries. He was still eating and other than being a little lethargic seemed fine, just not himself. By Monday he seemed better, being more vocal and running around a bit, but then that night Krystal noticed a lump where his tail joined to his body and on Tuesday it was even bigger... Not a good sign at all.
Today on my work break I saw a text from Krystal saying the lump had popped and had a foul odoured pus leaking from it, sure enough it was an abscess. Not good at all. I called the vet to enquire, gave them a run down of the situation and they said it's referred to as a "cat bite abscess". A common wound following a bite from another cat, the bacteria from their mouth gets below the skin and an abscess forms which, if left untreated can require surgery otherwise it can become septic. NOT GOOD AT ALL! So I have booked him in to see the vet tomorrow. Fingers crossed he just needs a course of antibiotics and he'll be as good as new. If you have ever had a pet I'm sure you know the concern you feel for them, he will be fine but he was definitely on my mind today. I love the little guy and hate the thought of him suffering.
Here is a mug shot of the naughty little brawler! Send him your wishes for tomorrow :)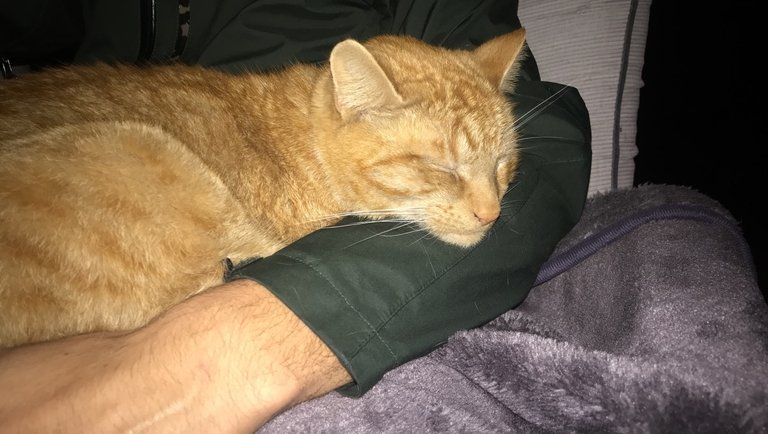 ---
Yours with Purpose
@harrynewman
Free Spirit, Creative
Positive Thinker
An Adventure Awaits Us