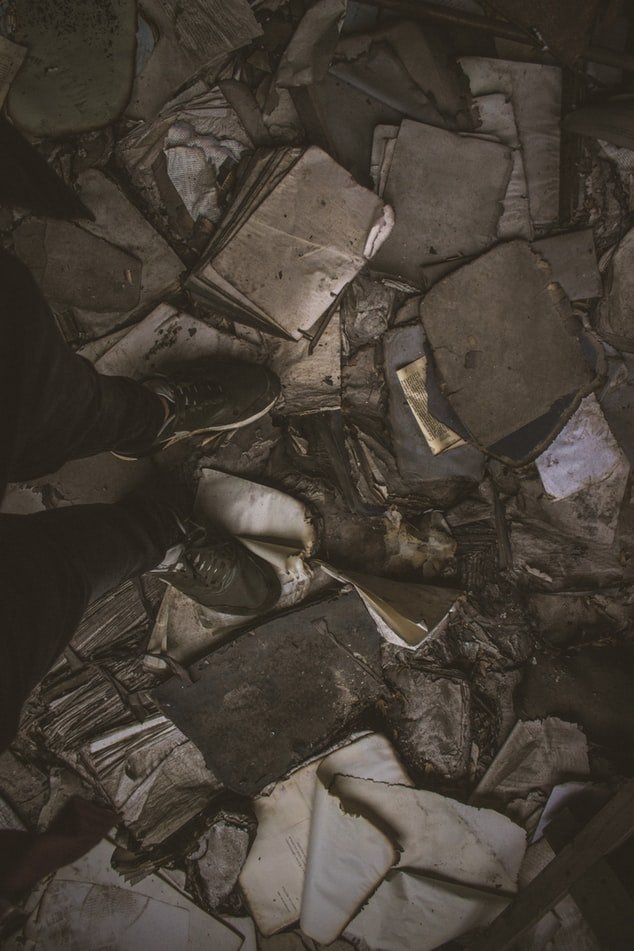 (Photo by Quinten de Graaf on Unsplash)
Universities and colleges are not something that are sacred. The very knowledge they were meant to impart teaches us to question everything. By this extension the very premise of the existence of such an institutions of education would be called into question. In fact if the attitude of the people is healthy then every so often any methodology of learning would be called on to justify its favorability over other methods of teaching.
I would start by saying that university system is and always has been an optional one. It may be important in the larger scheme of things but it is not necessary at an individual level. The beauty of higher education is that it is a matter of necessity for humanity as a whole but a matter of choice for an individual. 
As happens in this world, everything has a time limit and sooner or later the decay would set in. The same has happened to the modern institutions of higher learning. The world we live in worships education but does not care enough for it to take a deep look at how it happens. Much like a temple or a church where people come to worship mostly due to tradition rather than faith of some kind. These people would never look deep enough to evaluate the fact that if they even need the priest to worship their deity. If education is a faith then classrooms are churches/temples and the professors are the preachers/priests. 
We need to ask ourselves a simple questions:
"Do I need to go to a classroom with a teacher to learning about how the universe began? Or do I need a laptop and an internet connection to start my journey towards knowledge?"
Universities and colleges are riddled with issues that problems. In fact some of these problems have made it impossible for the education system to evolve any further. More and more recipients of higher education find themselves at a loss for being able to justify the expenses of this education. Not to mention that this higher education might not even be able to get you a job. These are only a few of the issues but an argument could be made for the fact that these existing colleges and universities might be seeing their last century of existence.
There can be no concrete predictions for what would emerge from the ashes of these universities but we can take a few educated guesses. There are other alternatives to colleges and universities and in fact some of these alternatives have become very popular. I am of course referring to the online education system. 
There is little doubt in my mind about the fact that the present day universities have become unwieldy giants that are increasingly difficult to sustain. My understanding of future is that the colleges and universities won't actually die out but rather evolve into something else that is necessary for humanity. I think that they will evolve into research centers and hubs where researchers and technocrats for their innovations and research. There is good chance that physical classrooms will become less meaningful for undergraduate courses and it might become a norm for only graduate level students and above to go to these 'research centers'.
The sad truth is that we might not see this whole thing happen as a result of progressive thinking. The universities are themselves to blame for a lot of the problems that would lead to their gradual decay. 
For me, problem lies in the institutions of higher education and not so much with the primary education. The primary education or even the secondary education are not without their problems. The school system has its own set of issues, but I have noticed that those have as much to do with interpersonal policies as with the education itself.
It is actually the higher education or the university/college education system that is the problem and it needs to be immediately dealt with. Perhaps the rules of triage applies here too. We need to first deal with the most critical problem.
University education system is multi-billion dollar industry that is rotten to its bones. If you think I am exaggerating then think in terms of what exactly happens to the student who studies there. There is a large group of students who will never even get to work in the field that they study nor do the courses they study will hold relevance to their future professions. I cannot say that the numbers of such students are increasing but I know that it is definitely not decreasing.
The question is whether this kind of situation is sustainable in the long term. Let's take an example of a geology class with 15 students. The cost of making this course happen for at least three years for these students would probably runs into millions. What happens when only 3 out of these 15 people become professional geologists and others students don't? I am not here to discuss the unemployment situation but rather the lack of planning in education that is brought about by money grabbing institutions. Institutions who will start a class at the drop of a hat because they received a hundred phone calls requesting a particular course. 
A lot of the professors have gradually become bureaucrats and some have turned their academic careers as a means for launching themselves into stardom or politics. Although this is not exactly a problem but the real issue is that this kind of behavior is pervasive and has trickled down small time acamadecians. But this is a topic for another time ……. 
Shameless Referrals:
Use Brave Browser: https://brave.com/has442
Coinbase referral to get ten free dollars: https://www.coinbase.com/join/5bd770b372eb1101c9a74792
Get $5 worth of Menē credit by signing up for real gold: Mene.com/invite/jAgKZJ
Get free tokens for browsing: https://www.presearch.org/signup?rid=831890