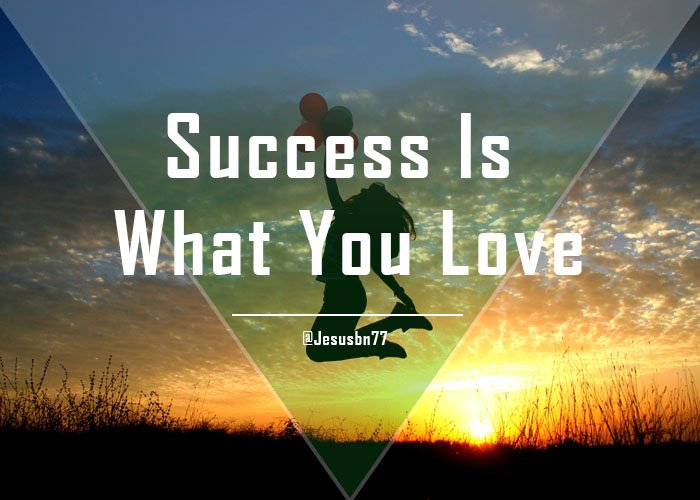 I am tired of hearing every day that success has a direct connection with having a lot of money or having a university degree. I think that success is subjective and to define it, I would say that it is when you are happy doing what you love. As a child we are taught a format that we must follow to obtain success, but success will always depend on you and what you love to do, not the things that you should supposedly do or what you should get to be considered successful. There are basic needs that as human beings we must supply, and for many that is the success and they only settle for that. It is something that goes much further, that is only the basis that will support you to be able to achieve and achieve what you truly love. It is not about millions, it is not about having hundreds of university degrees, or speaking thousands of languages, although for many this is success, because yes it is, but for them, not for the rest. For example, as one youtuber said, this Kylie Jenner being one of the richest young people in the world and this Malala Yousafzai winner of the Nobel Peace Prize, both are successful women but in different areas.
"Ask yourself who you live for, if for you or for others, you only have this life, do not waste it by doing what you do not like. The money and the recognitions will come later that your passion is there. "


"Thanks for reading, see you in a next publication"
"The images used have been edited by me"