Hi, I'm back after a good few days rest. We have had a few problems thats needed sorting out, our biggest problem was hubbys large fish tank.
He bought new fish a couple of weeks ago from a shop he usually buys from but this time it looks like those fish came along with a parasite. The nitrate hit the roof killing lots of his fish taking most of his expensive ones. The track looks bare at the moment with the three Oscars taking up most of the room.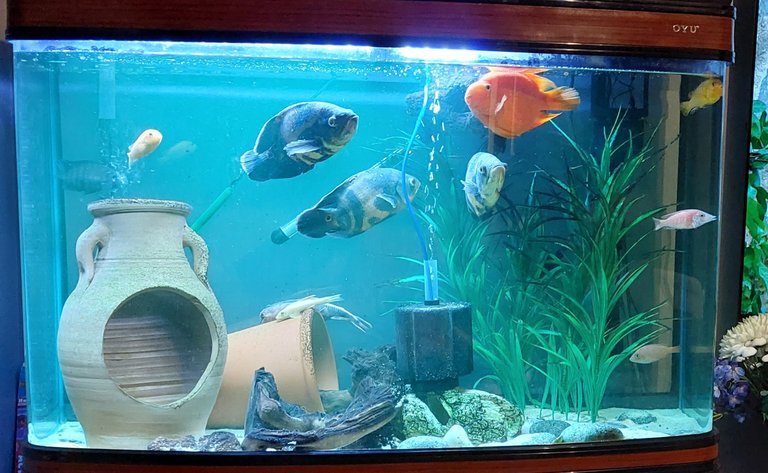 Hubby has had to do a 25% water change every night for a whole week to hopefully remove the nitrate. Hubby had a gorgeous eel that he had raised for a while. I watched the poor fish die, I was in tears as he suffered. Huuby will not be going back to that fish shop.
We have seen a big change in the fish now we have hopefully got on top of things. The tank is a lot better as the fish seem more alert and there colours are showing again but still are scratching themselves on the rocks.
We are also having problems with my pup Geordie, he's 16 years old. We have never had a problem with him being house trained but the last few weeks he has started to pee on the floor, we have to have the carpet covered in puppy pads and if we go out we have to lock him in the passage. He seems to forget what he's doing, he's sleeping alot too. He has an appointment at the Vets next week for his booster, I'm hoping they have somd good advice as I'm not ready to loose him. He's been by my side for 13 years, he's my best friend.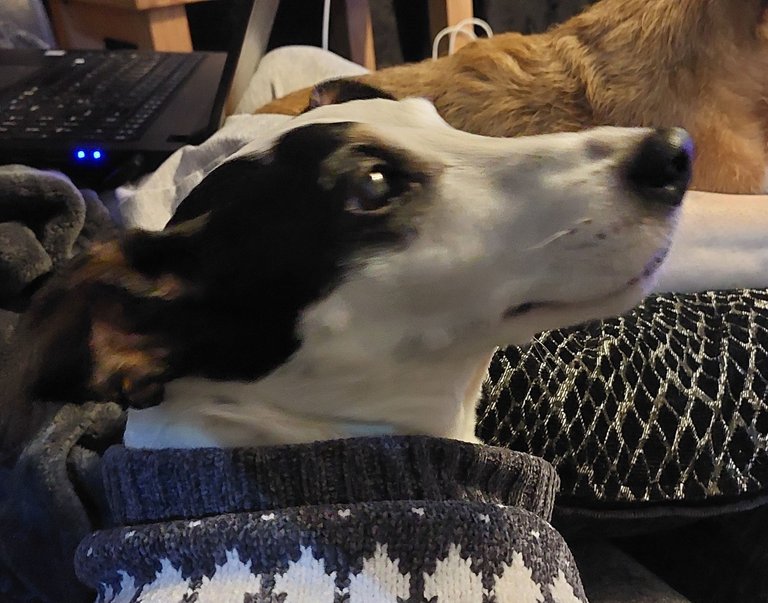 We knew this time would come but it came around far too quick. Last year he had most of his teeth removed as he had a gun disease, he's healed go that and still manages to eat and drink, we have noticed he's starting to drink a lot too especially through the night, my bedroom floor is covered with puppy pads too. If anyone has any advice for old pups, I would be grateful.
Fingers crossed for Geordie.
Thank you for visiting 💟💟