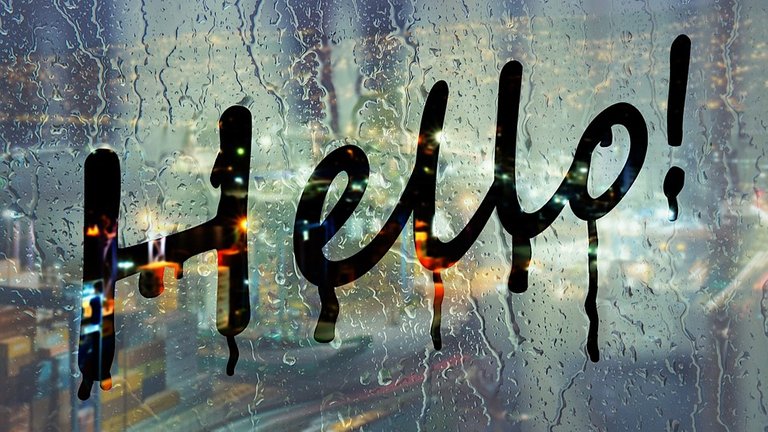 Picture Source: Pixabay
I hope you are well!
As expected, I've been traveling, I've been playing volleyball, and as unexpected I've been laid off. It wasn't unexpected, but it was more people than I expected. A total of 20 people. I think it was an average of 4 people from each department. Very sad, but expect, and necessary. Most people had already been looking or knew it was coming. Most seem to be okay and diligent looking for work. Which I might be able to help with if/when I get this next job. More on that matter latter, but first....
I do want to share some great news with you. My trip to California was a huge success. I've been meaning to share with you all the pictures and stories. If you follow me on any other social media platform you've already seen it all. However, for the rest of you cool kids I will be sharing here with you soon.
I don't have my work laptop anymore, so off to the library I go. As some of you might have heard a hurricane threatened to travel towards Florida and thankfully it didn't. Although we had no damages the public libraries haven't complete returned to normal operating hours. Or maybe I have a knack for picking all the closed libraries. This is my 5th attempt.
I finally found one. The one I am using today is closer to my studio and I was given extended time to use it.
No more excuses!
The goal is to write and post all the blog ideas I've been thinking about beyond my trip, my work search, and life. I don't know about you, but sometimes I'll think of an idea and never write it down.
Partly because I don't have a laptop anymore, but also because I don't want to write it on my phone. Anyway, enough excuses! You should see an update from me again soon. I am excited to be moving a little further south soon. Not Miami so far south, but as close to it as I would ever want to be.
Family is well. Chickens are alive. Job search is going well or as well as one can expect at this point.
My timer on this computer is running out, so I gotta run. What is going on in your life these days? Summer is over and it's back to school for most kids. Some people are traveling, others are retiring, and many are having babies. Maybe that's just all of my friends, lol.
Thanks for reading, upvoting, and commenting!
Love always,