For the first time, the world musician Yany Kuwait is visiting Kuwait for the first time to celebrate the 20th anniversary of the Jaber Al-Ahmad Cultural Center on April 20-21. He has established himself as one of the most important musicians in the world. His multicultural music represents an amazing combination of classical music, jazz, soft music, And is not without an oriental touch, as his music addresses many peoples and ethnicities, the following are 14 information about Yani.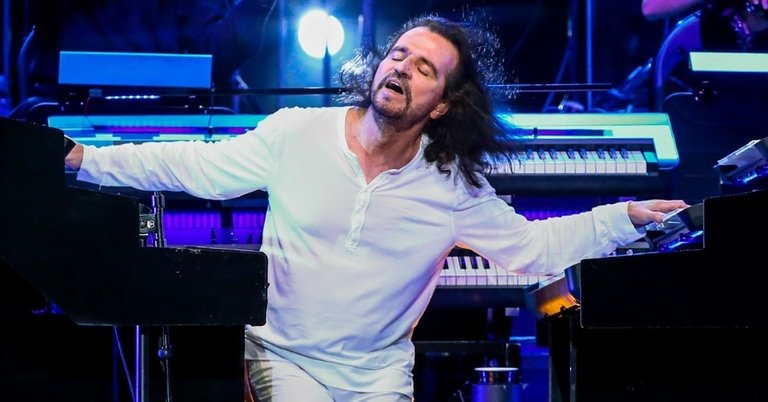 1. Yanni was born on January 14, 1954, in the Greek city of Kalamata, the middle child of his parents between brother and sister, now an American citizen.
His outstanding musical talent, at the age of six, began to play the piano at this early age, and surprisingly he did not take lessons in the piano or musical note.
3. In his childhood, he was a swimmer in the Greek national team. In 1969, at the age of 14, he set a record in the 50 meters.
In 1972 he moved to the United States to study psychology at the University of Minnesota and graduated in 1976 with a bachelor's degree. He was planning to get his doctorate, but he decided to devote himself to music, and after 30 years the university awarded him an honorary doctorate in literature.
5 - released his first album in 1980, an album that drew attention to his musical talent, and Hollywood producers began to deal with him to put the music of many famous films.
His greatest hit came from the album "Yany Life in the Acropolis", which he filmed in the most famous Greek temples. The album made world fame, sold 7 million copies worldwide and became the second best-selling musical in history.
7. Yanni is the only musician in the world who has hosted evenings on 8 UNESCO World Heritage sites: Acropolis (Greece), Taj Mahal (India), Forbidden City (China), Carthage (Tunisia), Kremlin (Russia), Pyramids (Egypt) Castle of Moro (Puerto Rico), Jbeil Fort (Lebanon).
8 - held evenings in 160 cities around the world, and listened to his music audience of 250 million.
9. Yanni has released 18 albums to date (12 studio albums and 6 live albums) and has sold more than 20 million copies worldwide.
10. Music critics call his work "new music," but he does not prefer this description, preferring to describe contemporary music. His music is described as reflecting the slogan "one world, one people".
His autobiography was published in 2003 in a book entitled "Yanni in Words," in which he talks about his childhood and his travels with music and his relationship with the longtime American actress Linda Evans. In this book, Yani defines music as " .
12. In 2006, Yanni was arrested after a battle with his girlfriend Silvia Parthes, charged with domestic abuse and dropped the charge three weeks later.
13. In 1998, he stopped for two years after a huge tour of the cities of the world. He attributed himself to exhaustion, searching for rest and learning more about the world, adding to his music a lot of depth. He returned to music in 2000 with "If I Can Tell You" Is an overwhelming success worldwide.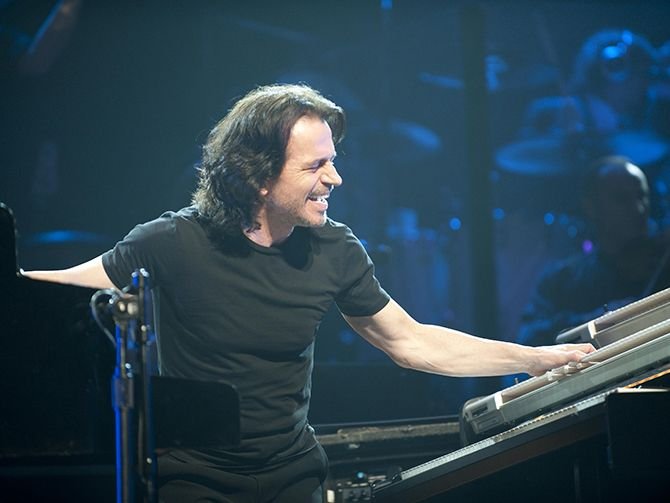 14. Yani is the official spokesman for the WWF, where he is making efforts to raise funds for the conservation of endangered species.