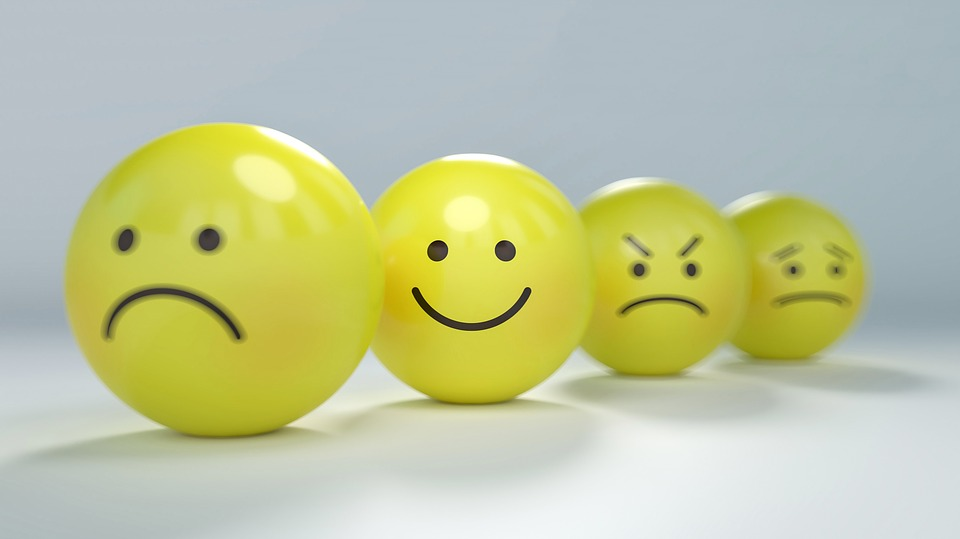 I've already made a post quite similar to the question above but today I want to elaborate it a bit more. Happiness has many faces. Some of them are obvious while others are hiding somewhere deep. Laughing at jokes, looking at your crush, and to be promoted at work are the happiness that we all know. However, some happiness seems too far because we are consumed by worrying too much about our problems. Sadness is also a factor that affects our appreciation of the good things around us.
A perfect example is when a family member passed away. It is normal to feel an intense sorrow and cry for a couple of days. You may even lose your appetite not only for food but also in doing the things that you used to love before. It can make you blind and numb about the positive situations that are still happening to you. You failed to notice that you still have your friends and the rest of your relatives to guide you. The efforts of these people to make you smile are useless; you are just ignoring their presence.
We are not in the position to blame the person if he acts like this and we must understand his pain.
There's nothing wrong about sadness but if it leads him to hate life and lose the will to live, he needs help from the professionals (and of course, the love and support of those who care for him are also necessary) to be happy again.
There's no doubt that material satisfaction can also make us happy. You are working hard 24/7 and rewarding yourself is not a sin. A once in a blue moon shopping spree is indeed a stress reliever but be careful because too much of everything is harmful. These luxury things can turn into liabilities instead of being an asset. What is the purpose of possessing all the latest gadgets and designer clothes if your credit card bill is higher than your monthly salary?
Instead of being a stress reliever, it can be a heavy burden. Never forget to think twice before making a decision.
There's a short statement that I've read before and I don't know if you will agree to this (even myself doesn't know if I will agree as well). It states that unhappiness doesn't exist, you are just happier today than yesterday and vice versa. At some point of view, it makes sense. Just think about it, if you got the highest score in the exam today and failed your exam yesterday (or got the highest score yesterday and failed today), what will you feel?
Maybe, we are really happy every day, it only differs in the level of happiness that we are experiencing. It is like from the scale of 10, some days are measured as 10 and some are placed at zero.
I respect that each of us has different opinions about happiness. The only thing that I could think which most of us are probably similar is the happiness that comes from the inner peace. It is the condition when you know that you are not hurting anybody and you are living in a peaceful mind despite the unavoidable negativity in society. You are not letting these bad vibes to ruin your life and you are not allowing the other people to dictate your own happiness.
You are a tough person who can't be easily broken and can able to withstand the big waves. Although there are times that you are fragile, you must still know how to fix yourself up. Always remember that you are a strong fortress and your happiness is indestructible.
Philosophy in life worth pondering:
One life to live, Real Life is hardcore
2.DOING THE RIGHT THINGS OR DOING THE THINGS RIGHT
3.DOES TRUTH NEEDS EVIDENCE
4.THE FEAR OF LOSING WHAT YOU NEVER HAD
5.WHAT DOES IT MEAN TO OWN YOUR EMOTIONS?
6.TO LOVE AND BE HURT OR NEVER LOVE AT ALL
7.CAN YOU BE TRULY HAPPY WITHOUT MONEY
8.CAN PEOPLE REALLY CHANGE
9.HOW SHOULD YOU LIVE YOUR LIFE
10.HOW OPEN ARE YOU ABOUT YOUR EMOTIONS TO OTHER PEOPLE?
11.TO BE LIKED OR TO BE RESPECTED
12.WHAT WOULD YOU WANT TO CHANGE IN THE WORLD
13.DO YOU APPRECIATE OTHERS TO BE 14.OPEN ABOUT THEIR EMOTIONS?
15.WHAT MAKES YOU, YOU
16.WHAT'S WRONG WITH THE SOCIETY
THE DIFFERENCE BETWEEN EXISTING AND LIVING
17.WHAT IS TRUE STRENGTH