Good Evening!
I just arrived home and I'm a little drank and sleepy from food coma. Please pardon any errors or omissions...
I've been in sales my entire working life and I fu**ing LOVE it! I love the stress, the roller coaster, the idiots I meet, the brilliant minds I get to collaborate with, etc. To put it simply, I love ALL of it!
Now don't get me wrong. I often hate the job and I definitely blame the stress for my somewhat thinning hair (I'm still a sexy beast though). But if I look at the big picture and step back for a moment, I still love it and wouldn't change a thing, except maybe my employer and the comp plan, but I'll save that rant for another day. This evening was one of those nights that makes you appreciate what you got, so I thought I'd share a little of it with you all.
I represent what can be considered the manufacturer, and we sell through a channel of resellers that sell my stuff optionally. In reality, I'm doing all the pushing and they just fulfill orders, but still, this particular reseller is one of my favorites. Good people. So, our channel guy (a person whose job it is to keep the resellers willing to sell our stuff and to keep us salesfolk willing to send them business) decided it would be a good idea to set up a mixer as a way to keep the fire burning, so to speak. Tonight's setting was International Smoke in San Francisco, about an hour north of me.
NICE PLACE!
The best part about these kinds of events is its all free! I LOVE FREE! Who Doesn't?
After many drinks and appetizers in good company, I was still hungry since I got there late. Once the official mixer was over, it was time for the afterparty and some grub!
I ordered up a double IPA at the beautiful bar: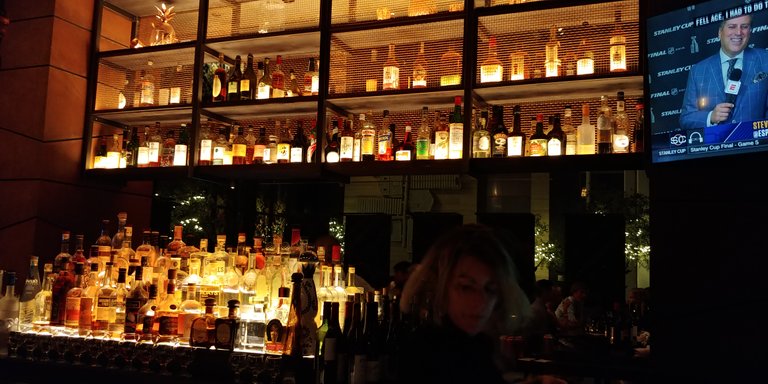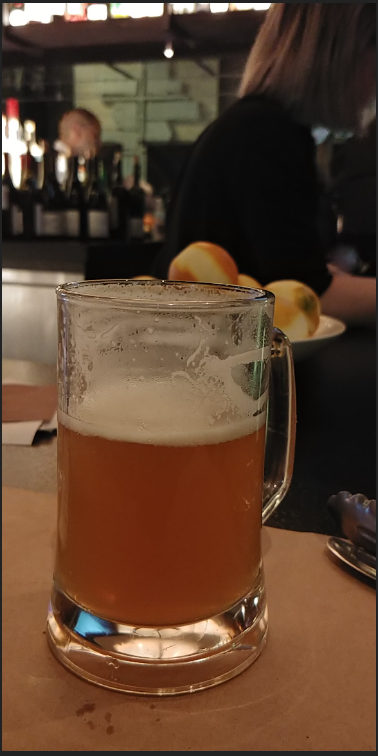 Checked out the App menu and being a soup lover, ordered up the Dungeness Crab Curry soup - YUM!: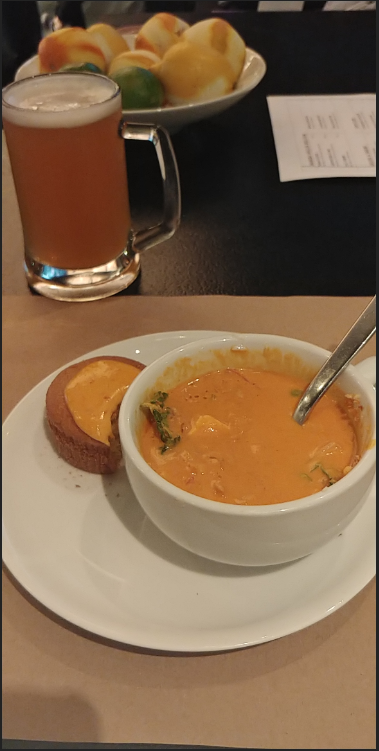 It came with a little corn bread bonus I really enjoyed
I then remembered I had friends and colleagues with me so I grabbed something shareable: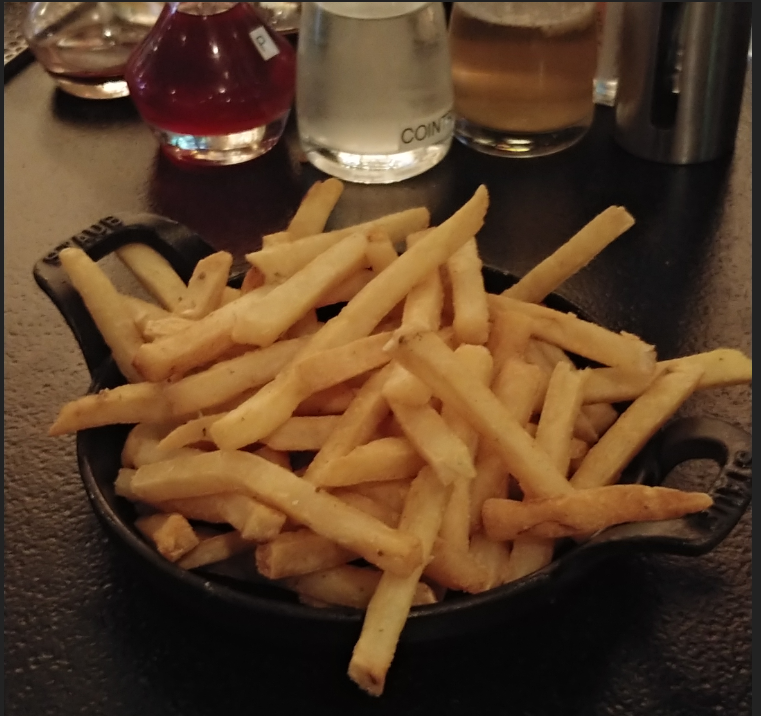 These were excellent, period.
And those fries went perfectly with my ribs!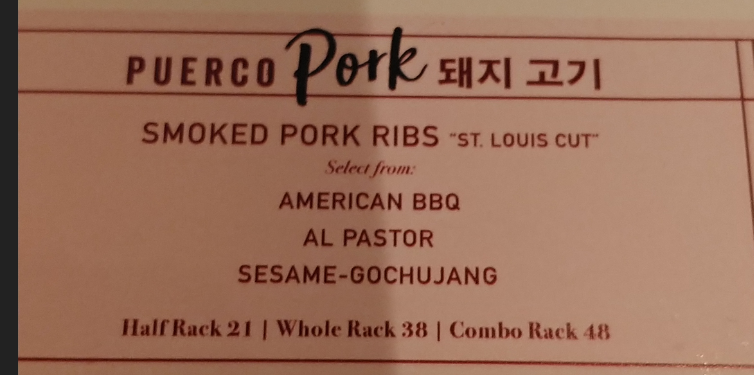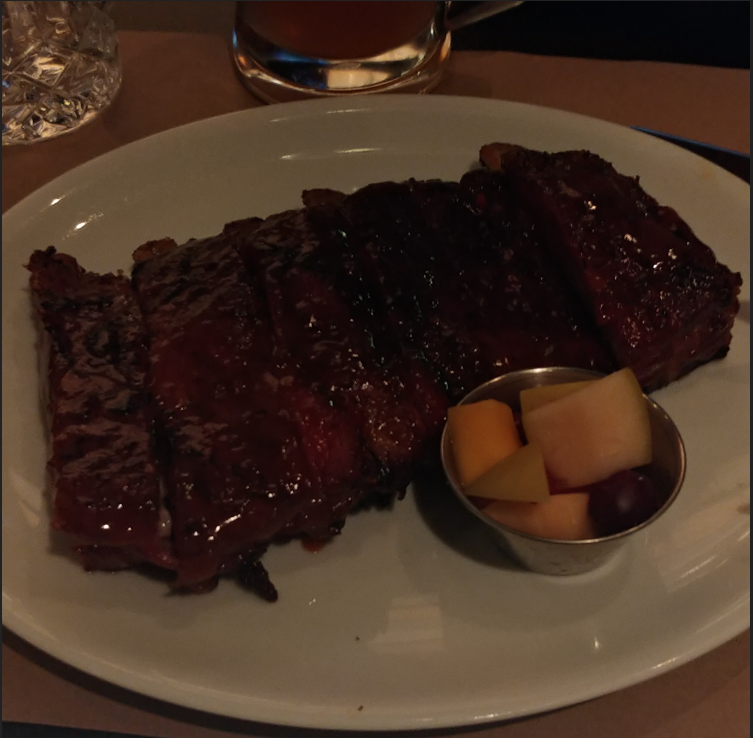 ALL I HAVE TO SAY IS YUM! LIFE IS GOOD! Thank you Lord for all the blessings!
Despite living in the Bay area for 6 years now, tonight was the first time I took the train in. This building caught my eye on the way to the station, not sure why...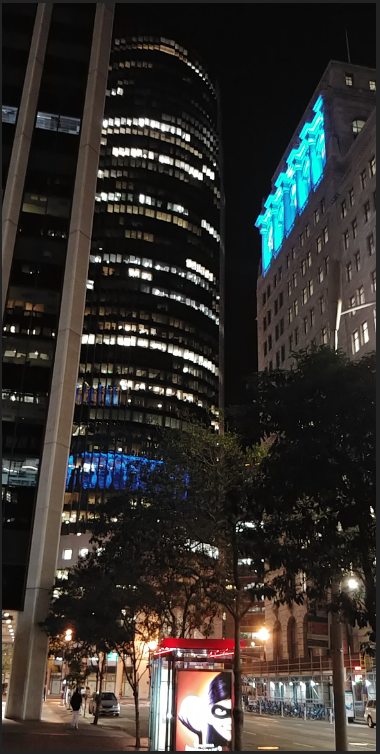 Anyway, if you can, raise a glass and take a moment to reflect on all you have to be thankful for! If times are tough right now, then hey, they can only get better from here, right?
God Bless!