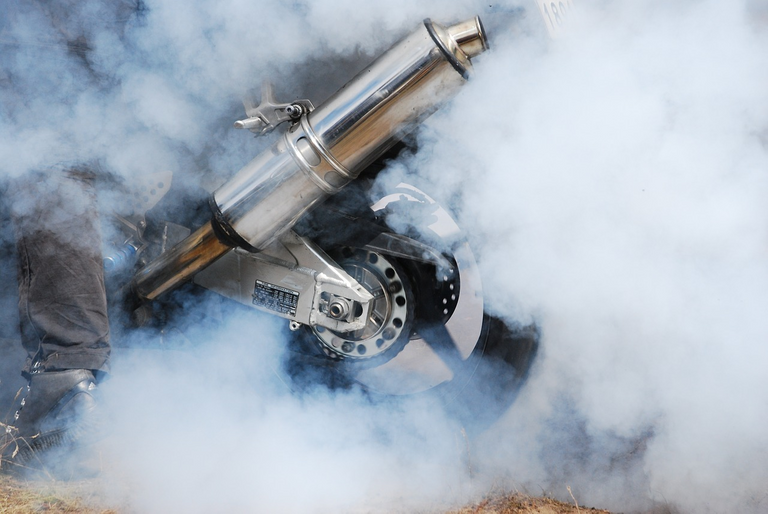 ---
Ripping up the back wheel along the boiling tar.
Tank running dry, about as empty as the hollow cheers flooding down.
From grandstands slippery with broken bottles and blood.
But the rider won't crack this day.
Engine flooding with gas gas gas!!
Twisting the throttle to the stops is the only way to go.
Can I kill this corner? or will it kill me first?
Only one way to find out..
Go baby, Go!!!
Let the pipes cackle with muffled explosions.
Let the rubber burn off in a single cloud.
Let the motor run beyond the redlines.
And just let me stay astride the old girl.
She won't let me down.
At least, not today..
I hope...
---
Source : https://pixabay.com/photos/burnout-burning-rubber-motorcycle-1070935/