A full interview with Bashar al-Assad and then his wife where he talks about the chemical weapons attacks but before that a couple of common sense quotes of his.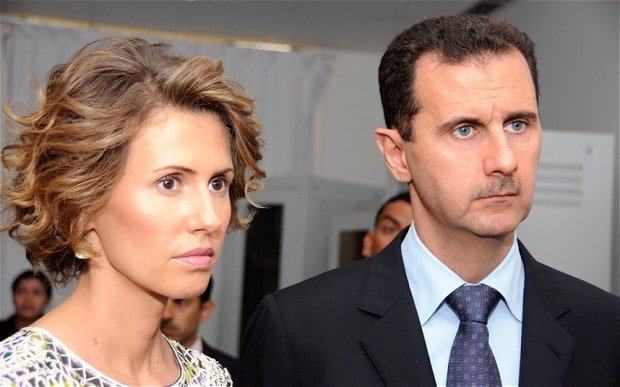 Since the beginning of the crisis, since the terrorists started to control some areas within Syria, the majority of the Syrian civilians left that areas to join the government areas, not vice versa. If the majority of the Syrians don't trust the government, they should go the other way.
Two years and a half and Syria is still withstanding against the United States, the West, Saudi Arabia, the richest countries in this area, including Turkey, and, taking into consideration what your question implies, that even the big part or the bigger part of the Syrian population is against me, how can I withstand till today ? Am I the superhuman or Superman, which is not the case !
Watch the interview and see how much common sense he makes.
Assads wife says why she stayed in syria with her husband
Asma al-Assad, is a British-Syrian national and the wife of Syrian President Bashar al-Assad. She was born to Syrian-born parents, raised and educated in the United Kingdom, and graduated from King's ... Wikipedia
Born: August 11, 1975 (age 41), Acton, London, United Kingdom
Height: 1.7 m
Spouse: Bashar al-Assad (m. 2000)
Children: Zein al-Assad, Karim al-Assad, Hafez al-Assad
Parents: Sahar Akhras, Fawaz Akhras
Education: King's College London (1996), Queen's College, London