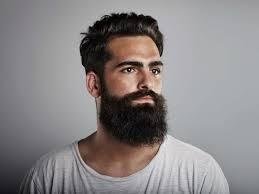 Source: dreamicus
Sexual Attraction

A University of Wales study idicates that both genders find the bearded more attractive then the non-bearded.
Respectable Length

Sailors within the British navy are permited to grow beards only if it reaches a respectable length within two weeks.
Historically Worth A Fight

In the Middle Ages touching another man's beard was offensive & grounds for a duel.

Source: thebeardclub
Better Then Rope

A braided beard is up to 20x stronger than any conventional rope of the same thickness.
Never Lost

A beard can be fashioned into a rudimentary compass by sprinkling metal shavings into it and then dampening it.
Leadership

Studies have concluded that during times of crisis, people are more drawn to the leadershipof those who possess beards.

Source: nextluxury
Beard Etiquette

When two beards cross paths the larger of the two has the right of way.
Diplomatic & Political Advantage

Queen Elizabeth sent an envoy to the court of Ivan the Terrible. Ivan was so taken with man's 5'2" thick yellow beard, that he accepted him in. Ivan then spent most of the visit admiring the envoy's beard.