In Canada, Life Insurance fraud is run by organized crime and military contractors. They use directed energy weapons to induce diseases to kill people and make it look as though it is a natural appearing death, so they cash in.
Run by employers, insurance companies, carried out often by life sciences working with military contractors. Millions have been covertly murdered for pensions and benefits and of course life insurance.
Targeted Individuals have been targeted by military and organized criminals, often lawyers and employers for the big cash in, and victims have implants by Zarlink. These can be captured on MRI/Xrays and Hscada scans.
The crime is factual, we now have methods internationally to capture visuals of directed energy weapon assaults in the home and in the community as some of the weapons systems use antenna arrays and BLE/UUID mesh networks.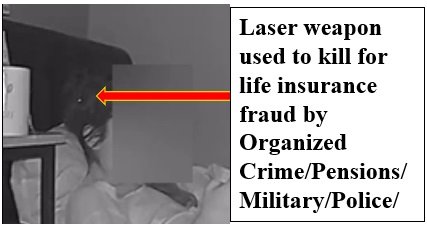 Explanation of Insurance Fraud Crime in CANADAExplanation of Insurance Fraud Crime in CANADAInsurance Fraud Crime in CANADA