It's that time again, there is a new episode of Have You Heard George's Podcast.


I'm incredibly lucky to be producing, and composing the score for this podcast.
Following on from episode 1 and episode 2 this week is slightly different. Episode 3 is based on the true story of the fire at Grenfell tower. This weeks episode is the best/worst one yet. Find out why...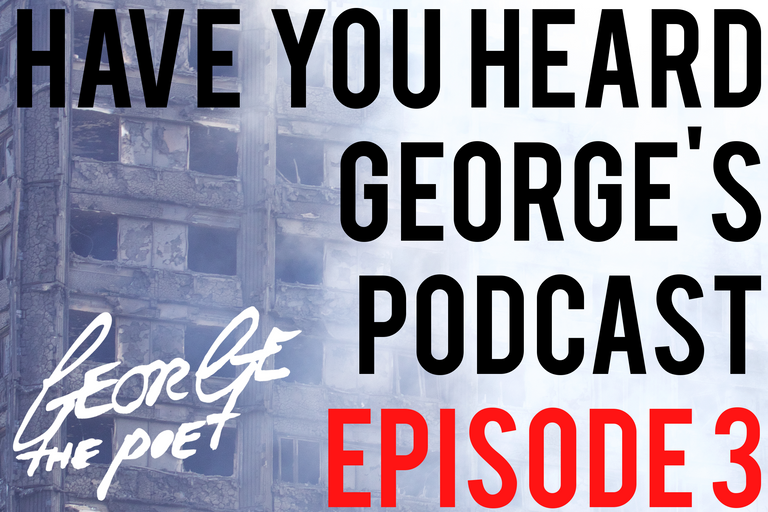 Have You Heard George's Podcast is a social commentary featuring conversation, music, and news clips. The podcast expertly weaves intricate sound design and a powerful original score to create something Everyman Cinema called a "mind-bending experiment with musical storytelling"
George The Poet is a London-born spoken word artist. He has won critical acclaim both as a recording artist and social commentator. He recently performed at the Royal Wedding seen worldwide by over 1 billion people, and soundtracked the new Apple iPhone X advert.
---
P.S. It seems crazy that it's been a year since the tragedy at Grenfell tower. One year ago I wrote about the disaster and Steemians collectively raised £1318 for the Grenfell Tower Disspossed Fund. Thank you.