I started working with George The Poet on his podcast Have You Heard George's Podcast? earlier this year. As of today the podcast has just hit 6500 hours worth of listens and there is a new episode.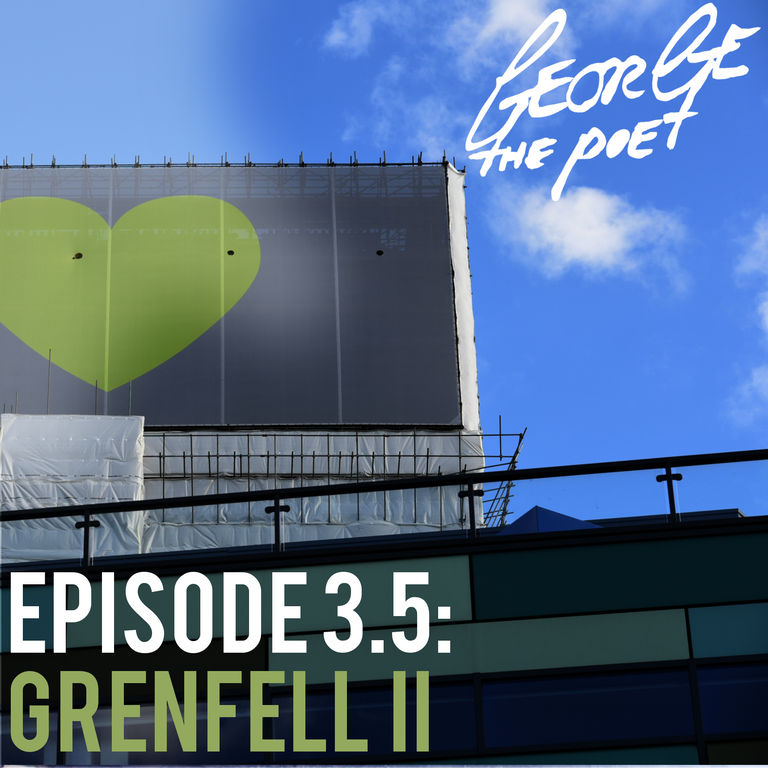 Have You Heard George's Podcast is a social commentary featuring conversation, music, and news clips. The podcast expertly weaves intricate sound design and a powerful original score to create something Everyman Cinema called a "mind-bending experiment with musical storytelling"
George The Poet is a London-born spoken word artist. He has won critical acclaim both as a recording artist and social commentator. He recently performed at the Royal Wedding seen worldwide by over 1 billion people, and soundtracked the new Apple iPhone X advert.
Benbrick is a film Composer & Multi Million Selling Award Winning Songwriter and Producer.
---
One year ago I wrote about the Grenfell disaster and Steemians collectively raised £1318 for the Grenfell Tower Disspossed Fund. Thank you to everyone that kindly donated.