It's been a long winter, but it seems like spring is finally here. I just found a few species of Crocus sp. on my garden, along with a Galanthus nivalis. I have seen some Tussilago farfara from a distance as well, but I'm a bit sick these days, so I'm not really going to be able to go outside and hunt for flowers just yet.
Anyway, here are some of the photos of the plants that I found to be popping up in my garden already.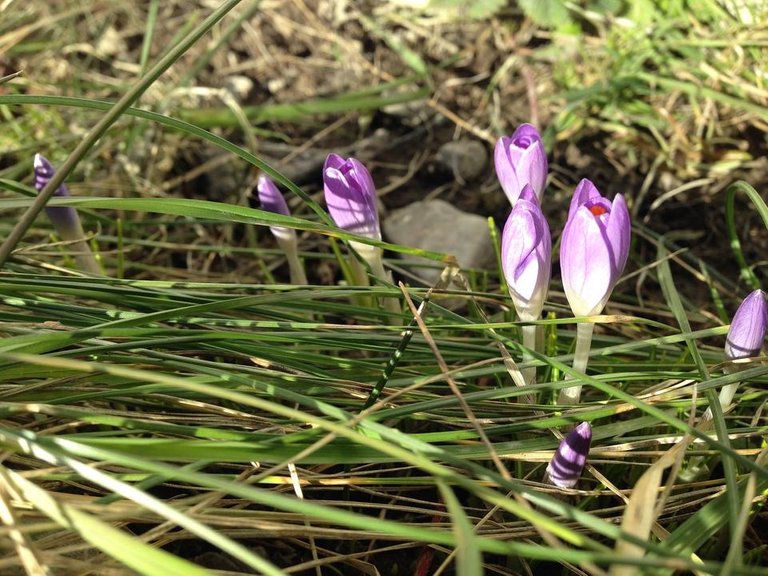 One of the crocuses
.
Galanthus nivalis. It turned out to be a terrible photo with the focus being on the leafs instead of on the frontmost flower, but oh well
.
Another species of Crocus sp., but I'm not sure exactly which species it is. It's definitely a lot bigger than the first one
.
I've been away from Steem a few days now, due to the fact that I went on a small trip to London without my keys. I would not have found the time to blog from there anyway, but I will make a short post about it tomorrow. London is really a great city to visit for a few days, but damn, it's pretty expensive, even for us Norwegians who are used to high costs of living!
So if you've left a comment on one of my posts lately, don't worry, I will find the time to write replies very soon.
Thanks for stopping by!