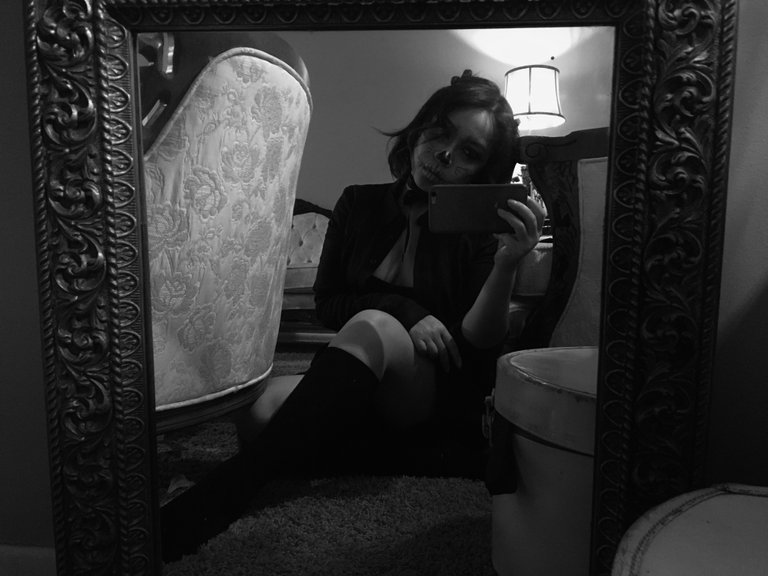 Good evening to all my fellow witches and ghouls!
After a packed schedule @kommienezuspadt and I are finally settling in for the night by watching Drag me to Hell. My poor heart is having a difficult time with all the suspense so I warned @kommienezuspadt ahead of time that if I get too scared I'm going to distract myself by writing up this post. Again, I blame the music because it's more frightening than the actual film. The best word to describe this particular movie is disgusting...like it makes me want to puke because of the nasty things the characters do to each other. If you've seen Drag me to Hell then you'll know what I mean.
We started the day early, meeting up with @dartstrife for a cosplay shoot. He was dressed as his version of an older Deku (Izuku Midoriya) from My Hero Academia. I got to assist and shoot behind the scenes footage. After that, we stopped by the pet store to get Mr. Snake a rat, took a short nap, watched @guthrie participate in his schools yearly Halloween character parade, carved pumpkins, got dressed up and then went trick or treating. Feel free to travel over to @kommienezuspadts blog to see some pictures captured from the night!
I could've shared more images from this years Halloween but it's throw back Thursday! I dug up these snapshots from three years ago when I dressed up as a kitty skeleton and @kommienezuspadt went as my fellow skeleton. @guthrie was an itty bitty human then so I opted for a mildly spooky costume. While passing out candy a little girl dressed as a fairy told me that I was really pretty. Best night ever! <3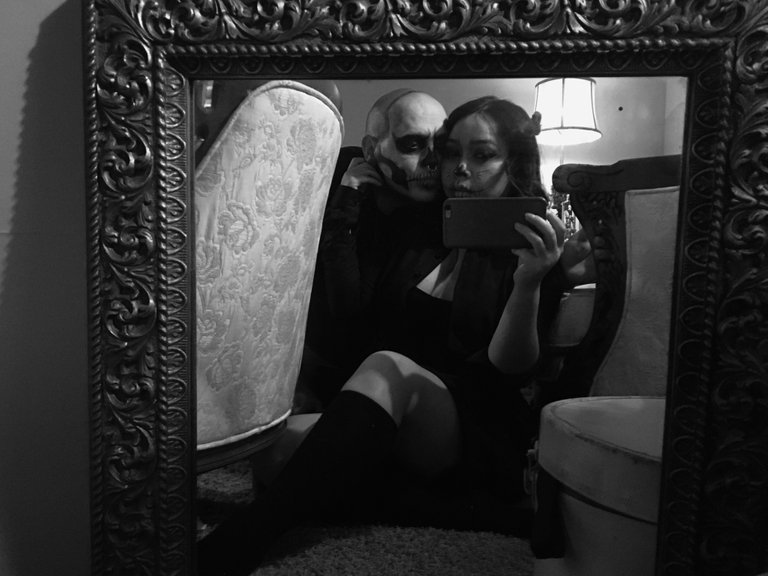 ---
Thanks for stopping by and Happy Halloween! 🦊🎃👻