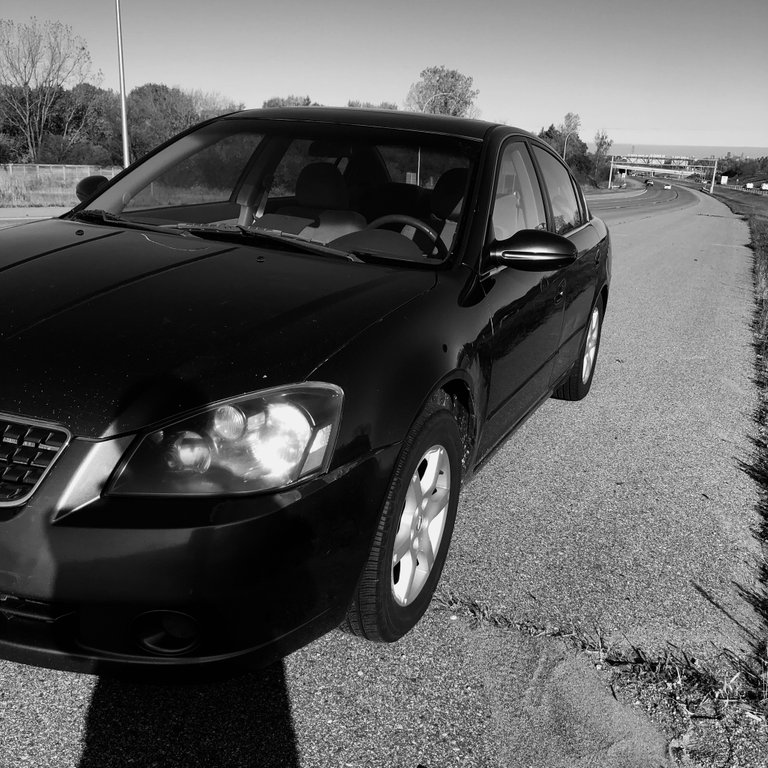 My car broke down on me the other day, what horrible timing.
I was driving to my dads when my car started acting up. I had to pull off to the side of the road to make sure I didn't blow a tire. There were no signs of a flat so I was left puzzled. I returned back to the drivers seat, shifting into gear but the car would only roll backwards. It was so bizarre! After making a few calls, we determined that it had to be the transmission. My dad came to pick me up, I got it towed and then I was dropped off at work. A few hours later I was told that my car needs a new engine. Fortunately, my dads friend has his own auto shop so he's able to cut me a deal but it still hurts me financially since it's another unexpected expense.
I was hoping to have enough cash by the end of this month to get myself face paint and to take @guthrie on a thrilling haunted hayride. That's out of the question now so we'll have to wait until next year. Maybe it's for the best since he's still on the younger side and I'd hate for him to cry because of the actors, even though he likes to pretend to be older than he is.
I wasn't planning on getting a new car quite yet so my car is sitting in the shop awaiting repairs. I might see it again in two weeks or not. My dad was kind enough to lend me his car and I'm extremely grateful. He's a true lifesaver. I'm also realizing how lucky I was because I avoided danger while my car was acting up on the road, it wasn't below zero out and I was able to get help right away.
Well, I'm off to hang with my grandparents.
---
Thanks for hanging out with me.🦊