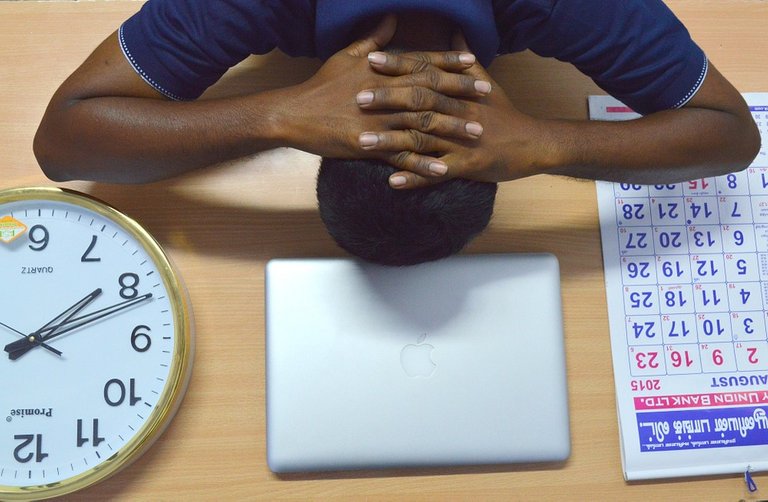 Despite the fact that the life of each of us is individual and unique, I present to you 8 simple steps that will help most of you to spend more time on what is important and less on what is absolutely pointless.
[1] Record the time spent. The first step to effectively using time is to find out how much time you are spending now. Within a few days, ideally weeks, write down everything you do, as often as you remember. Imagine that you are a lawyer who must clearly record the time spent on various projects: work (in its various forms), sleep, travel, household chores, socializing with the family, watching TV and so on. This is not easy, although it would seem to be not a difficult task, but it did not work out from the first time, but when I fixed the time indicators of one week it was very useful to watch where and how much time was spent, which helped to further optimize and delegate.
[2] Do the math.
After you have received the initial data, calculate the time in several categories. What are your feelings? What did you spend too much time on, and what is not enough? What do you like most about your schedule? What would you like to change? It was most convenient for me to keep this timekeeping in the usual Excel spreadsheet, where in yellow I marked the cases that I like and inspire me. And as you can guess, there were not a lot of them, but if it's only 6 cases out of 127, then I'm actively working to ensure that unpleasant things are delegated to the maximum.
[3] Be realistic. Recognize that time is a clean board. The next 168 hours (1 week) will be filled with something, but than - it's up to you. Instead of saying, "I do not have time," say: "This is not part of my priorities." Perceive every hour of your week as a choice. Of course, there is a choice that leads to terrible consequences, but there is also one that does not lead to such consequences. But this is a serious reason to think about whether you really do not have two hours to read a book or go to a theater of 168.
[4] Dream big. Ask yourself what you want to do with your own time. Begin to compose your "List of 100 desires", include in it your personal goals, travel plans, professional goals and stuff. What would you like to spend the most time on? What would you like to fill your time with? You can make one big wish list or, for example, a separate list for the family, where you can enter all those things that you would like to do with your relatives and friends. Constantly refer to your list, arrange it so that during the day as often as possible pay attention to it. In my list for a long time more than 100 points, and in it are combined the desire to get into the Forbes, to run your project on TV in order to watch the hot air balloons in Cappadocia, ride astride an elephant, to spend the winter on the island in the ocean, etc.
[5] Set a timeline for your goals. Make a possible overview of the work - a list of those achievements that you would like to achieve by the end of next year. What professional plans from your "100 wish list" would you like to fulfill, and by what time? Take some time to create this supposed listing of your achievements, be it a book outline, the purchase and launch of your own store, the attraction of new lucrative customers to the company or the collection of donations for the opening of the first small exhibition in the local museum. You can also set a time frame for personal purposes. Try to write "the results of the (next) year" - a letter that many of us make on the eve of the New Year, listing all the brightest and dearest achievements. What would you include in these totals? Select an hour or two in your schedule to determine which elements of the "100 wish list" you would like to implement by the end of this year. Goals can be very diverse, for example, run the first half marathon, join a local choir, go for a week at sea or all day eat only lobsters. I'm writing up the results of 2010 and believe very interesting each time to re-read what I had planned and carried out 5, 8 years ago, particularly motivation, when the achievements of the past years have been much more interesting and brighter.
[6] Separate the goals. Make a possible overview of the work and a letter with the results of the next year, begin to break the goals set into feasible steps. If you do not know where to start, then start with a "study". For example, in order to run a marathon, you may need to register for 6 months or earlier, then you will need to make a schedule that includes 3-4 running exercises a week, until you can overcome the set distance. Other steps may include the purchase of quality running shoes, the search for effective training programs, the purchase of a subscription to the gym or the search for good footpaths near the house.
[7] Plan to plan. Determine the time for weekly planning / review. At this time, refer to the calendar and decide at what time you should take those or other steps. For me, the resurrection is completely freed from all questions and tasks on projects and work, I spend several hours and detail the plan for every day of the next week. Apart from the fact that I just throw out the current tasks and write down important ones, I necessarily look at all spheres of life that are prioritized for me there, for example, every day for 5-7 tasks on work and no tasks with the family, so I quickly correct and add a trip to the museum on Wednesday and a trip to a country hotel for the weekend.
[8] Be responsible. It's great to dream big, but if you do not select in your life time to move towards fulfilling these desires, then they will forever remain only fantasies and will never become goals. Create a system of responsibility from friends, groups in social networks or a special application on the phone - anything that can make you feel uncomfortable in case of failure. If you decided to go on a run on Tuesday morning, but on Tuesday morning the temperature on the street fell below zero, and even the bed is so warm, soft and inviting that it will make you get out from under the blanket, put on sneakers and go running around? Find the answer to this question and you will be able to effectively manage your time. My friends and I coolly motivate ourselves in weight loss issues, we have a separate chat in the messenger, where everyone at the beginning of the month declares his goal for the current month, within a month we support and encourage each other, but when time comes we strictly control and not there was room for maneuver, a report for this purpose we have a photo of the weights with a specific figure.
pic. from pixabay.com