Business After 5 Meeting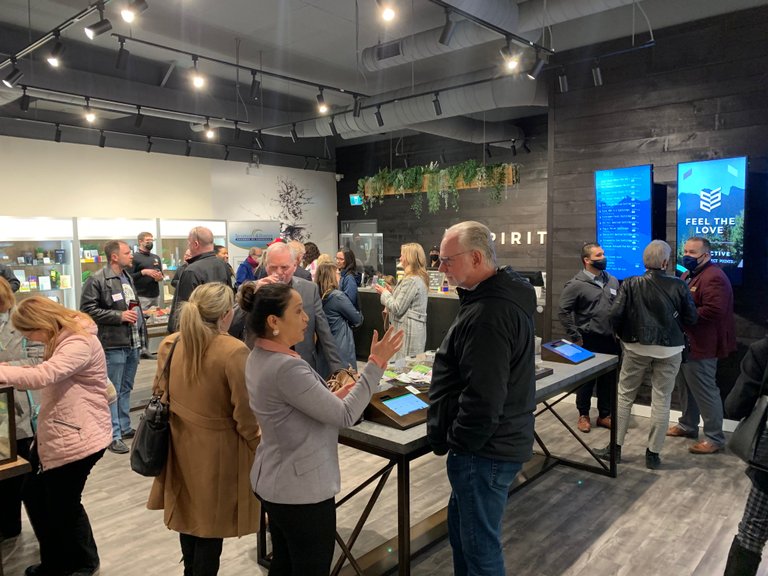 How long has it been since you were at a crowded networking event? When was the last time you saw a dispensary this full? This week's local Chamber of Commerce events started with the Business After 5 meeting. It has been a couple years since these happened regularly due to lockdowns and limits to indoor gathering. Just once since this all began and this is hopefully the first of many. @town-crier = Town Crier Marketing and these meetings are wonderful for meeting local movers & shakers and weaving our brand into the economic tapestry in this cool town.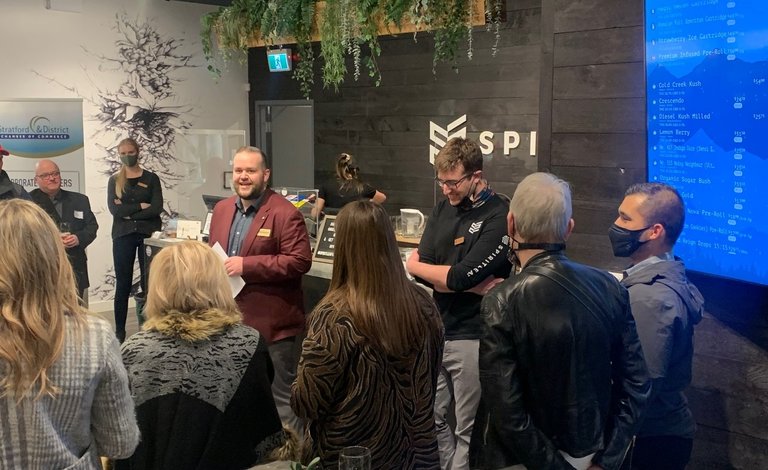 This event was held a new Chamber of Commerce member Spiritleaf Stratford https://spiritleaf.ca/locations/stratford/ Only a couple short years ago, you would have never imagined a couple dozen local business owners and leaders gathering for a meeting at a marijuana dispensary! During those last 2 years, we couldn't even gather at a meeting hall so this event was even more special.
Here, we have the chair of the board introducing Spirit Leaf owner Allen while his better half stands back and lets him do the talking.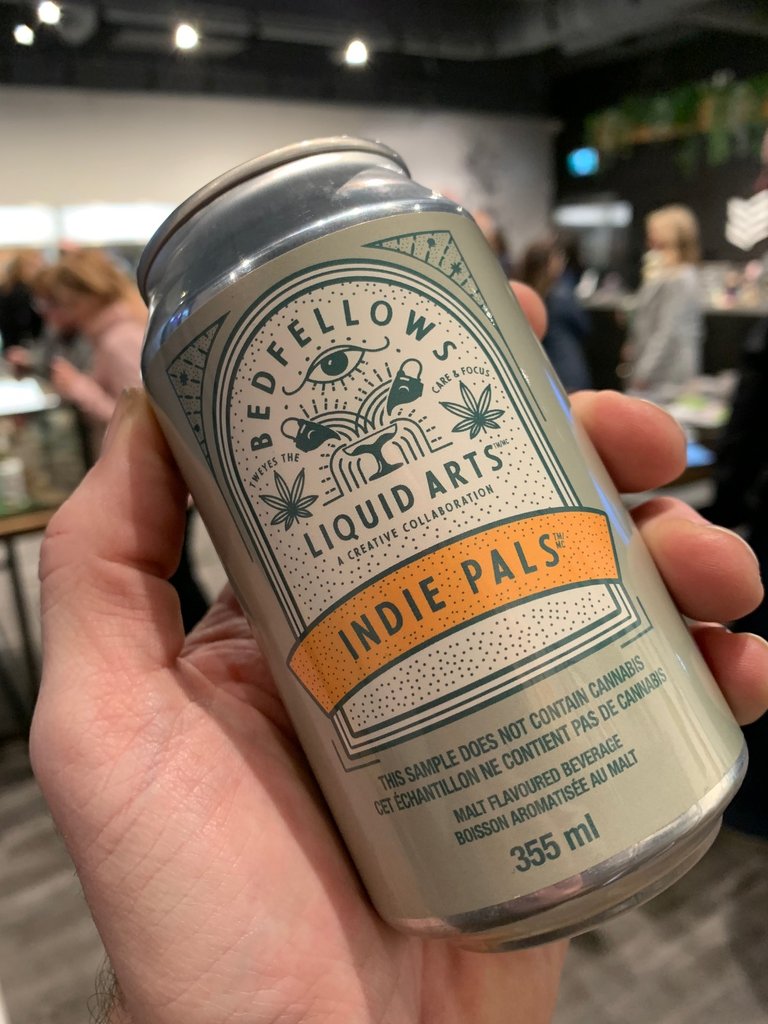 They even had samples a Beerologist would enjoy which is why we dispatched @zekepickleman and @sequentialvibe to attend this one. They saved me an alcohol-free IPA to sample which is neat because there was no cannabis so they could offer samples! While it wasn't on par with the IPAs covered in #beersaturday, it was a decent beverage. We made sure to bring home a few samples and some THC drops to zing them up ourselves!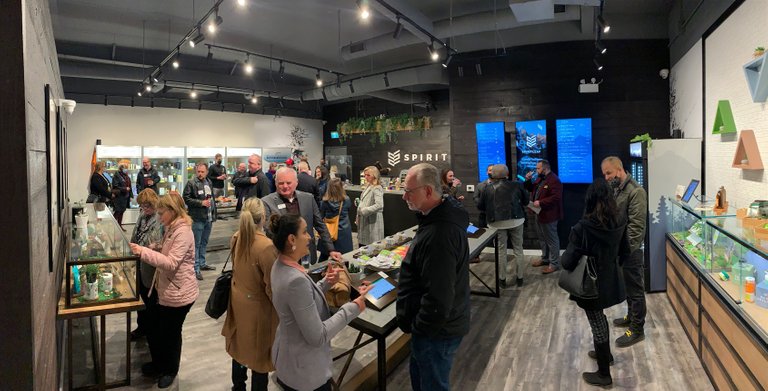 Congrats to the Chamber for a great event and for our beloved clients
Spirit Leaf for proudly welcoming local business peers to discover and support your brand.

Chamber Young Professionals Meeting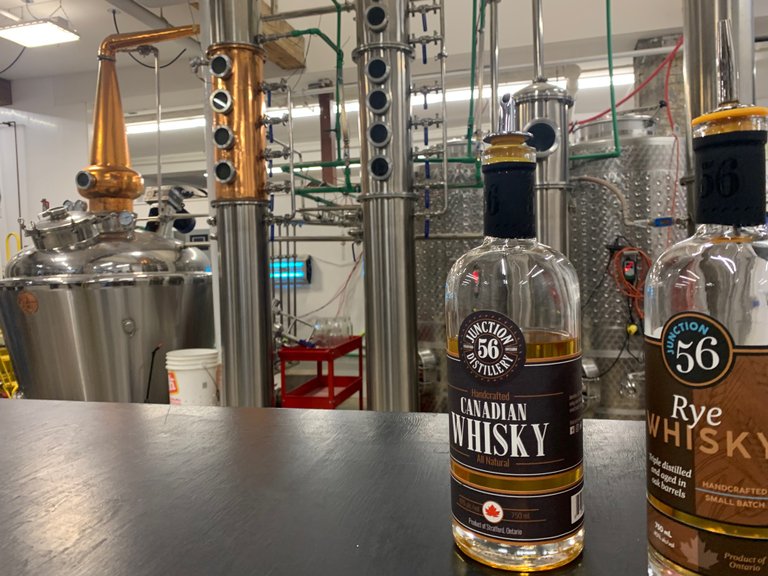 The next event was the very next night as the Chamber is ready to kick things into gear after so long a lull. The Chamber Young Professionals (CYP) is a new group of the next generation of local business leaders and latest event took place at the local Junction 56 Distillery https://www.junction56.ca/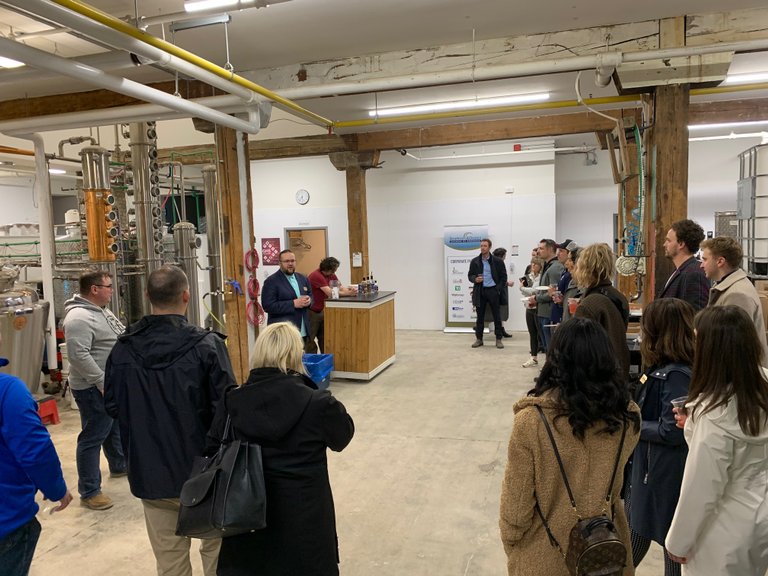 Travis kicked this one off too as a younger audience gathered for a nice local cocktail and introduction to the business from Mike the owner.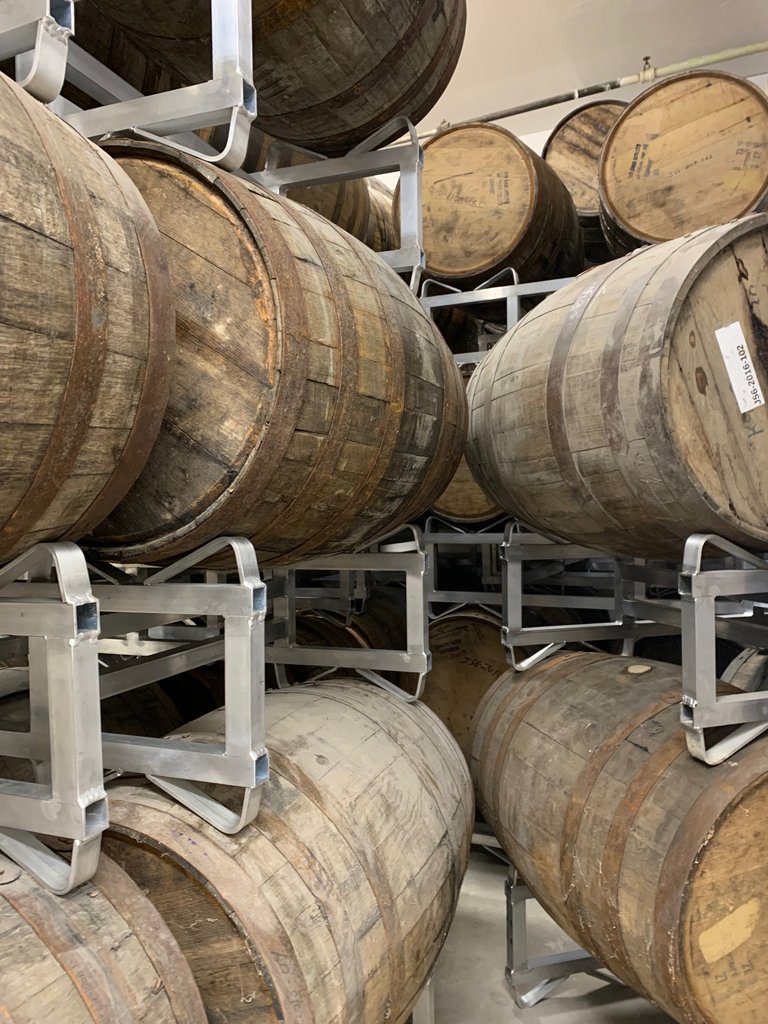 So much has changed in the last couple years. The moonshine has been aged in barrels long enough for it to be officially classified Canadian and Rye whisky. The collection of barrels is growing and the ones in the back will likely never be opened as they gracefully age for a more refined whisky.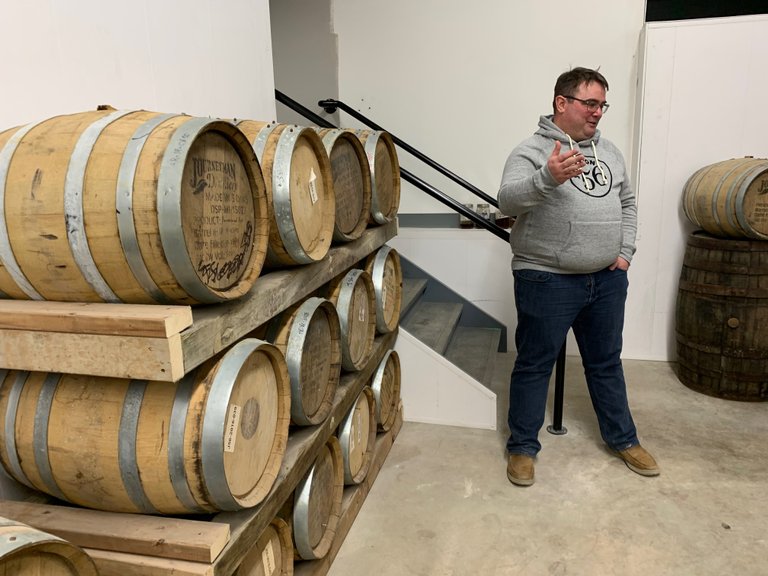 Among the neatest portions of the tour and meeting was the story of how the distillery pivoted during the pandemic. While sales of Vodka, Gin and Whisky remained solid, they immediately dove into the production of alcohol-based hand sanitizer. Seemed like a perfect thing to provide when the demand spiked as all they had to buy was peroxide fore the solution. They have been selling it at very modest profits as it is the right thing to do, and they wanted to make sure local and regional organizations could benefit from a local source for their businesses. What a great thing to do and unique exercise in aggressive branding!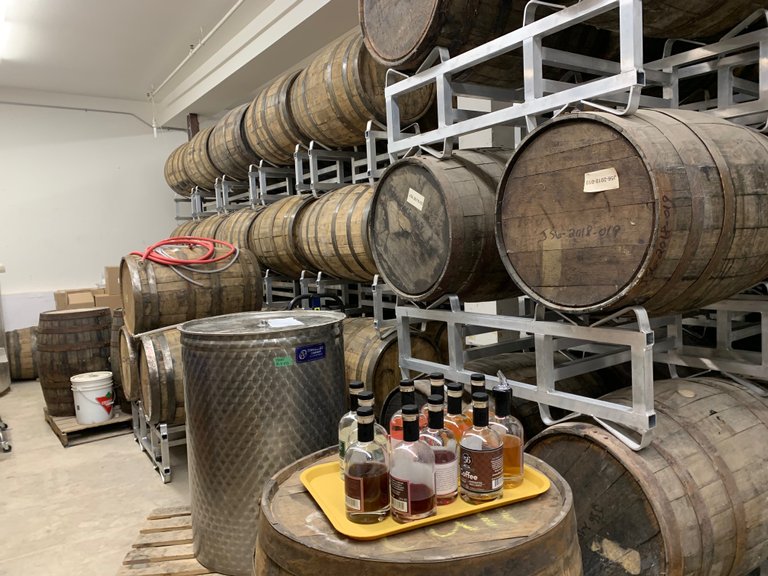 What a great local story of innovative leadership and local style to share with the young professionals. The conversations were fantastic, the drinks were local and tasty, and the fibers of the business community wove over eachother again with the connection of the next wave of leaders and this great business.

Networking Event Tip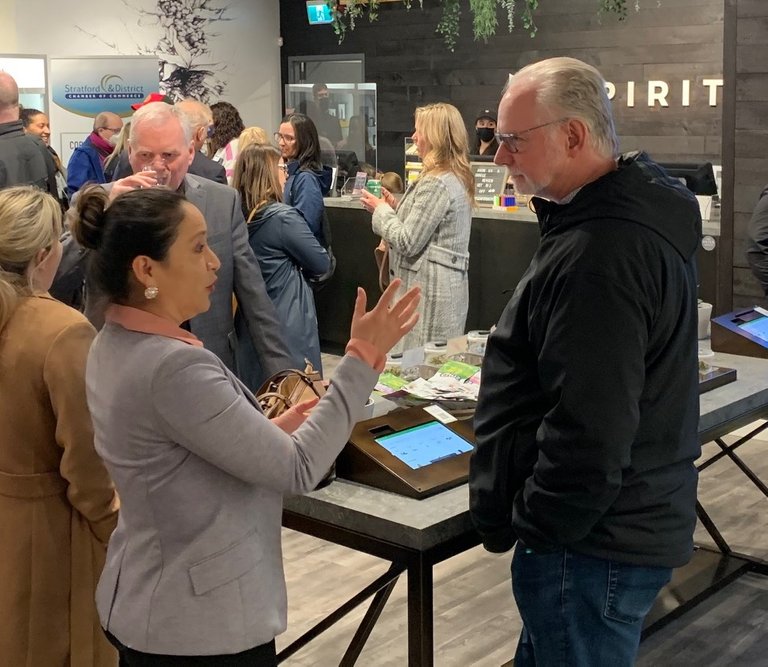 Networking events are easy for some and very challenging for others for many reasons. Especially now when we have fallen into the digital meeting rut and have some dust on our social skills!
The silver bullet I discovered for myself, a learned extrovert, is that you do not have to meet everyone and connect with each at these types of events. Instead, set your sights on having 1 conversation that leads to something. The rest of the interactions are just a bonus and meeting 1 new person is easy to do when you introduce yourself.
The most growth is made outside your comfort zone so I would encourage you to be uncomfortable in the name of progress. Don't beat yourself up when it comes to networking events and...
...have 1 good conversation!

Thanks via Backlinks!
Thanks to the chamber and all of the businesses who sent leaders to connect at these events!
Here are a few represented in this post:

Thank you for your business and community support, following our story and sharing in those we tell of our clients. Feel free to create a blog for your business https://signup.hive.io/ and ask @town.crier how to leverage it towards success.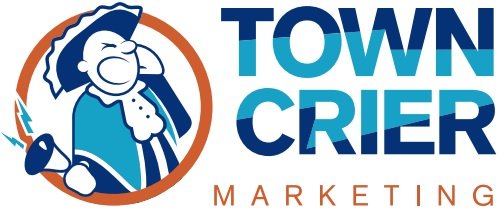 http://www.towncriermarketing.ca - Telling Stories, Building Businesses. Now on the Hive Blockchain!