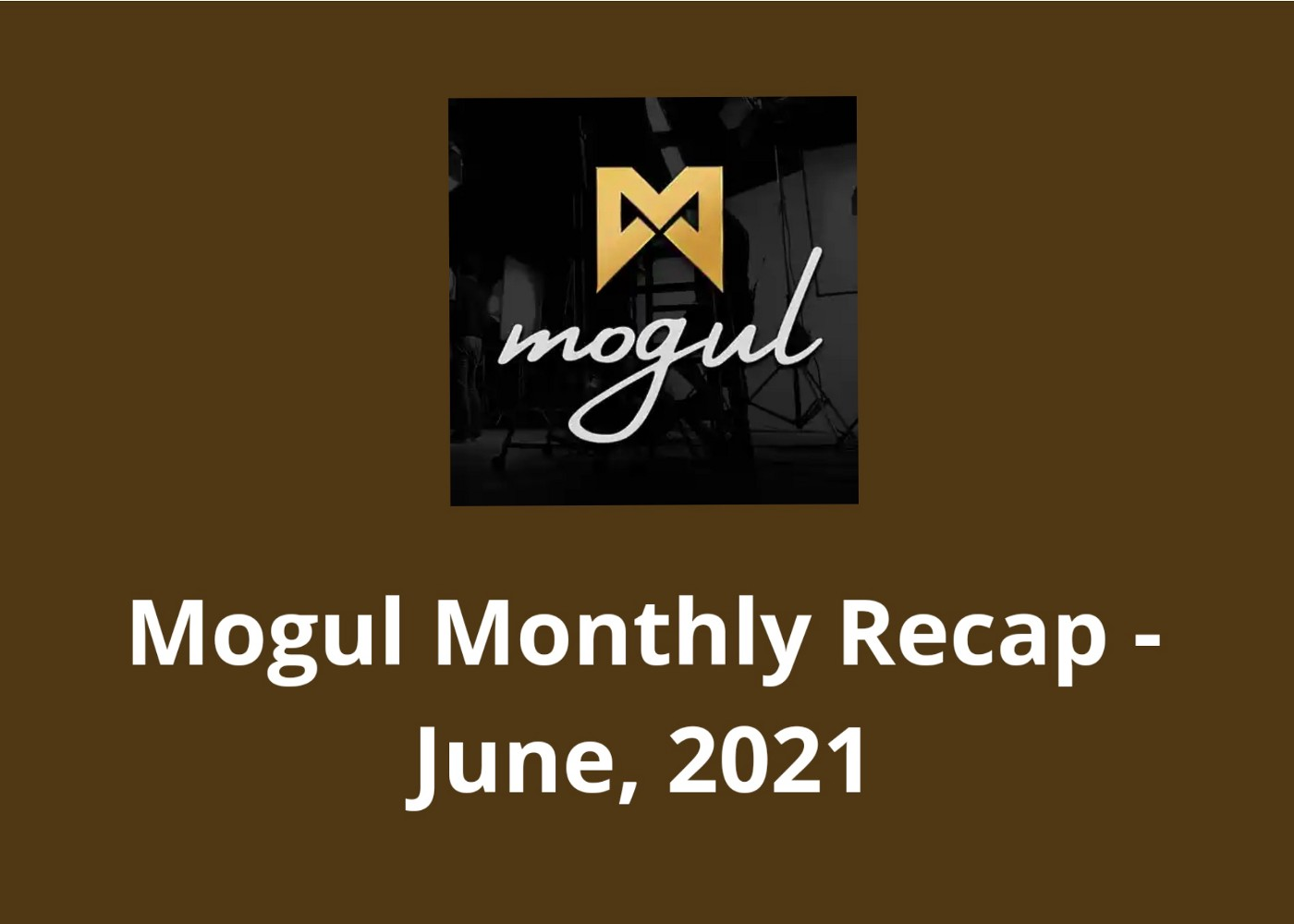 Hello pals! Trust you are doing great! Though we are way into July already, I couldn't fail bringing our regular recap of events at mogul in the month of June. While we delve into detailed summary of the events, feel free to refer to our previous episodes on this series any time if you so have the need: mogul monthly recap for March, April, May.
So for the month of June, we had
AMAs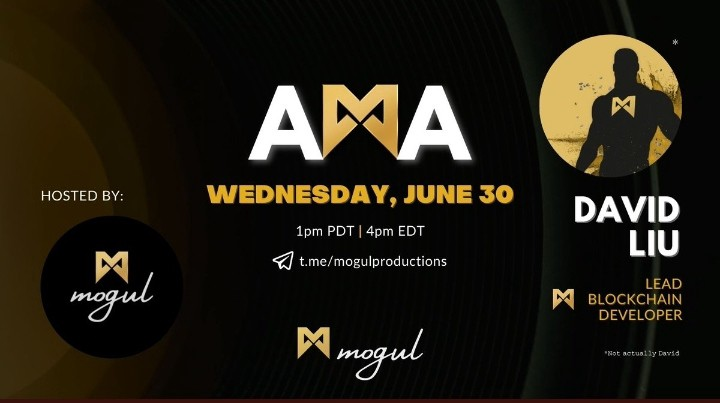 Education is a very crucial tool in communicating and transmitting values and ideals, and at mogul platform, this has always taken the form of AMAs. Hence, after a very hectic month of May at mogul which, among other highlights, saw the release of our first NFT, Rob Prior burnt painting, which was later auctioned for a whopping 5,500,000 STARS, June began with series of AMAs featuring Mogul team members.
AMA series in the past month began with mogul senior advisor, Gorav Seth enlightening @cryptonationn telegram community and later @IM_Community telegram community on the visions and mission of mogul in democratizing the movie industry.
Mogul community on telegram was also given a heads up on the marketing aspect of the project as the head of marketing at mogul, Cory A. Ross, in an AMA session, briefed the community on the marketing strategies outlined to broaden awareness of the project and bring in more investors. Read about it here.
The last AMA session to wrap-up the month of June was with Mogul's Lead Blockchain Developer, David Liu, which took place also in Mogul telegram community. The session was essentially an update on the technical aspect of the mogul platform. Liu gave an in depth insight into the key technologies upon which Mogul runs, while also updating the community on the development progress so far as per key functionalities/features such as the mogul smart wallet, etc. A summary of the AMA is available here for your reading.
Wider Media Coverage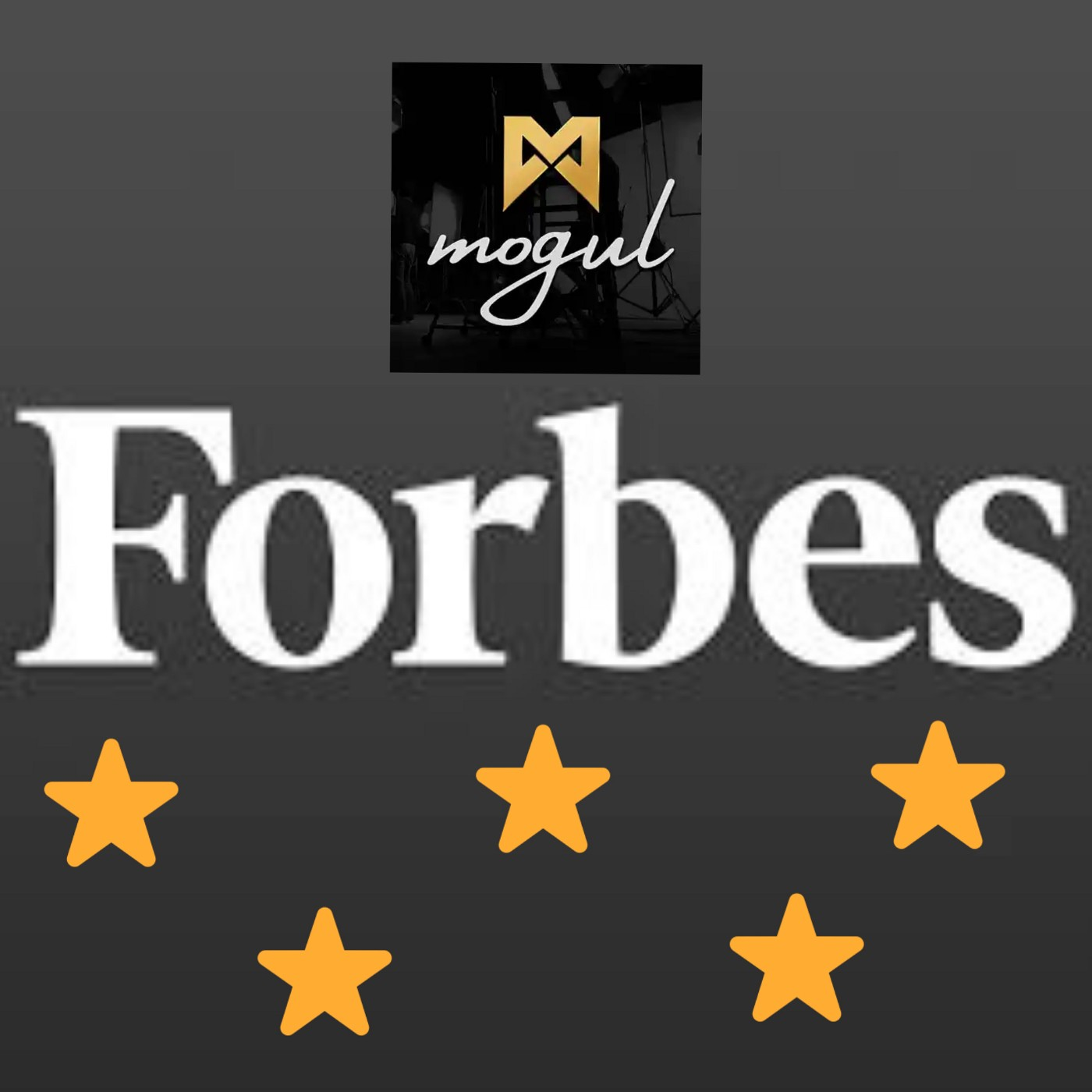 In the past month, Mogul productions appeared in a number of top-tier media such as Forbes, Blockmanity, etc. An article on Forbes written by Lawrence Wintermeyer (@lwintermeyer on twitter) and titled "Are Movies And Streaming The Next Frontier For NFTs?" gave an insight into the potential role of NFTs in the film industry, and the lead role mogul productions and its NFTs are set to play in ensuring a fair participation and distribution of rewards within the film industry.
Mogul was further covered in an article on Blockmanity, titled "I watched a painting burn then re-emerged as an NFT". This write-up by Sarah Brodie is basically a report on the comic artist, Rob Prior's big job at mogul and the proof-of-origin event where he had to burn his painting to make the first mogul-auctioned NFT titled "Reign of Money" This article is definitely worth your time as it delves deeper into the brighter prospects of NFTs, its rising popularity, and Mogul's lead role in film-based NFTs. Read it here: https://blockmanity.com/news/feature/i-watched-a-painting-burn-then-re-emerge-as-an-nft/
In a detailed write-up featured on Nasdaq last month and titled "How Crypto Is Primed To Transform Movie Financing" by Mogul founder, Lisa Sun, explains the power and role of crypto and blockchain in disrupting the film industry. Have a read of the article here:
Ivan on tech did a damn good job on mogul last month. His thorough review on mogul covers every aspect of mogul productions from mogul $STARS to NFTs, etc. This is definitely a one-stop-read for anyone wanting a comprehensive info on mogul on a single page. Mogul also got notable mentions in few other media posts such as allcrypto blog, etc.
Return Of Mogul Live
For the first time since the platform launched, mogul community had the opportunity to witness an interesting Mogul produced Live interview session. Mogul Live is hosted by James Pratt and features top Hollywood stars. The show has so far featured over 60 top Hollywood Stars with over a thousand live views! Last month's show had David Cormican grace it as the star guest. Cormican is an Emmy nominated producer and team member at mogul productions.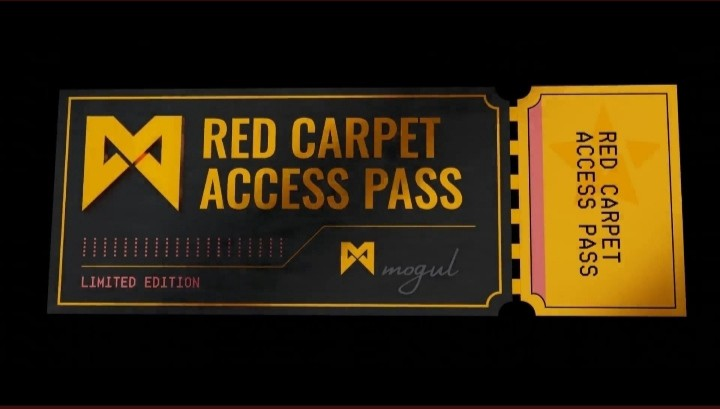 Arrival Of Mogul Access Pass NFTs
The long awaited Mogul Access pass NFTs eventually came thru last month, and have been successfully delivered to all participants of mogul token generation event. These are tiered and unique one-of-a-kind NFTs with a whole lot of functionalities within the mogul platform. Read more on the functionalities of mogul access passes here.
Gorav Seth and Paul Sparkes Appointed Co-Chairs of Mogul Film Financing
A worthy mention in this recap is the emergence of Gorav Seth and Paul Sparkes as Co-Chairs of Film Financing within the Mogul network. Seth and Sparkes are two highly skilled and experienced team members at mogul with years of experience under their belts. With these, they are most definitely taking Mogul to her desired destination.
Tifanie Acosta, Appointed New Head Of Business Affairs At Mogul
Tifanie Jodeh Acosta, a voting member of The Emmy and the Television Academy, was warmly welcomed as the new head of Business Affairs at Mogul Productions. We wish her a happy and productive stay with us.
Partnerships
Without a doubt, one way of boosting rapid growth of any organization is through partnerships and collaborations. And to this, Mogul was pleased to be partnering with @AIOZ Network to, making it its Blockchain-based distribution partner when approaching film financing deals with Hollywood. The partnership adds more utility to mogul stars tokens.
Mogul had the honour of working with her partners @MMHBlockchain in promoting @TheBitcoinConf, the biggest crypto conference of 2021. This collaboration afforded Mogul the opportunity to create an even larger awareness of Mogul and the STARS token before very big names in the crypto space.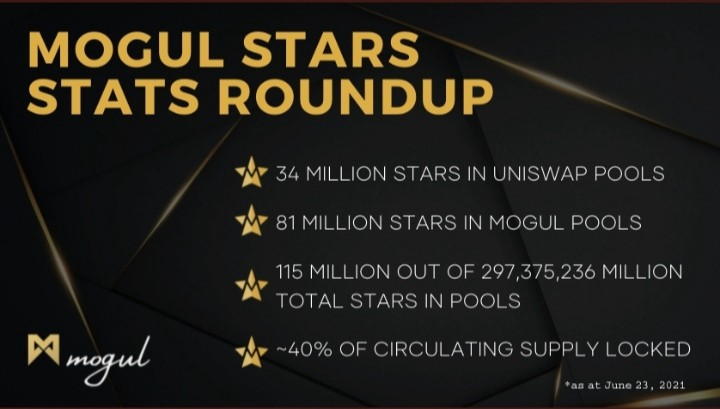 Mogul Growth Farming So Far
As you might know, Mogul farming has been ongoing since the release of mogul $STARS tokens in mid March, 2021. You will be amazed to know that an unbelievable 115 million $STARS had as at last month, been staked by users in the Mogul growth farming pools. That amount translates to over 38% of $STARS total supply. What more? The figure keeps growing day after day!
Listing Competition On Latoken Exchange
Late last month, Mogul got selected for an exclusive vote listing competition on Latoken exchange. Thanks to our vibrant community, we beat our opponent to the prize and mogul stars can now be purchased on Latoken exchange in addition to bitmart and uniswap where they have already been listed.
Not too many exciting events as was in May, but June was certainly an amazing month at Mogul. The project is gradually making headways towards its goal as more and more people are becoming aware of its ideals on daily basis. The future looks brighter than ever before.
Join the mogul communities via the links below to get first hand updates on mogul's progress every single day
Website: http://www.mogulproductions.com
Telegram: https://t.me/mogulproductions
Twitter: https://twitter.com/mogulofficial_
Medium: https://medium.com/mogulproductions
Reddit: https://www.reddit.com/r/mogulproductions/