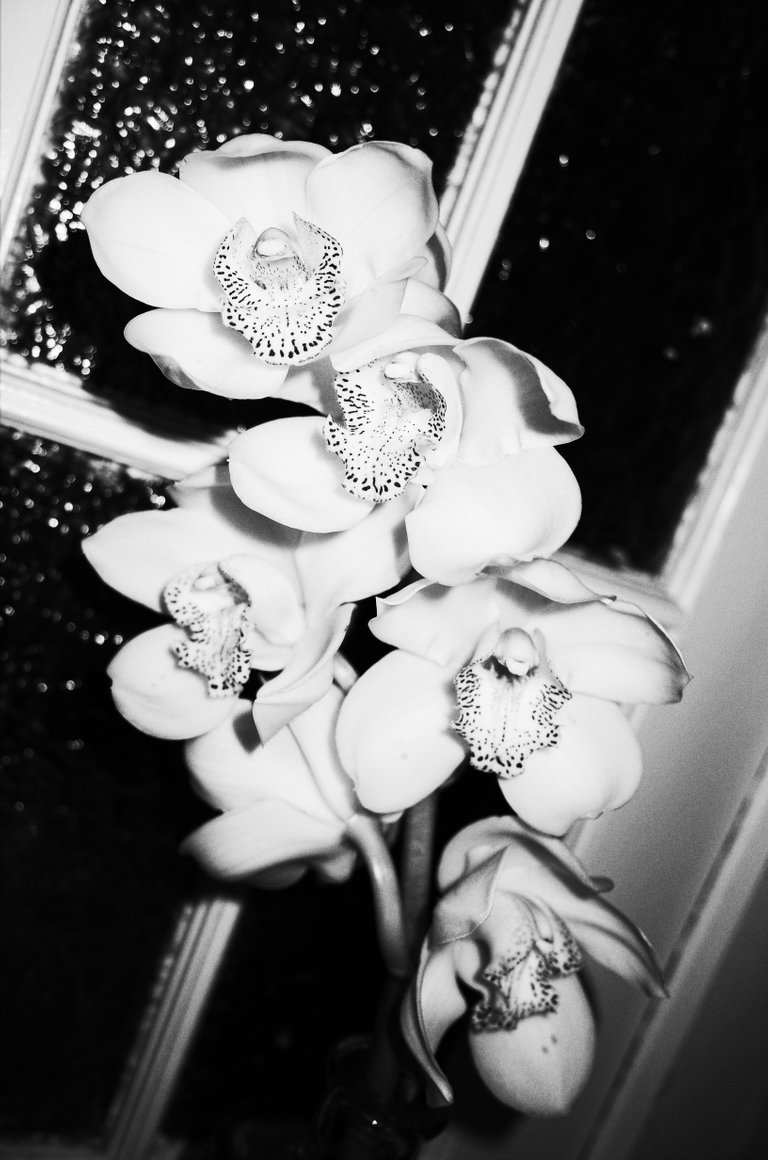 I love the orchids unique petal shape and the way it's flowers fan out from a single stem.
What I don't love though, is that I can't figure out why the photos that I took in a portrait orientation are uploaded to Steemit as landscape shots hahaha. When viewed on my computer they appear as a portrait (3264x4928 pixels) but when I insert them into the editor it turns it to landscape (4928x3264)... If anyone has run into this issue before I'd love to find the solution :D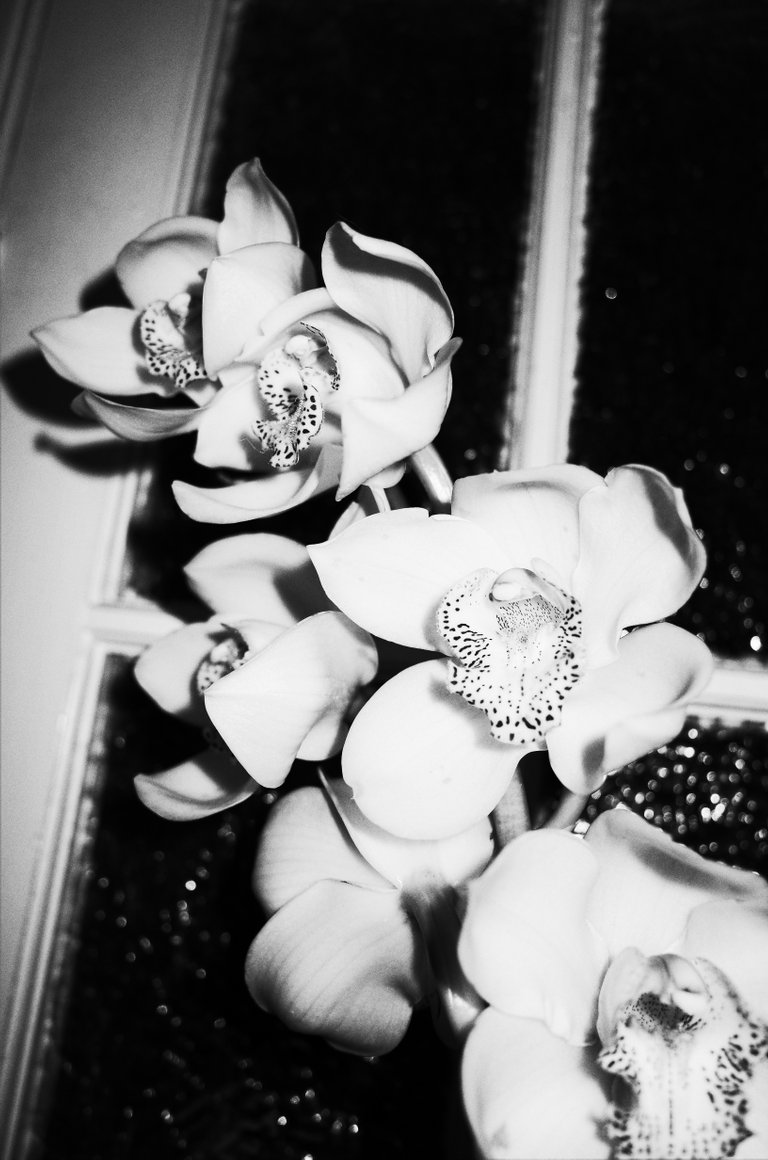 Even though the shots seems a little disorienting when viewed in landscape I love the way that a monochrome view emphasises the unique curves, details and shadows that only nature could create.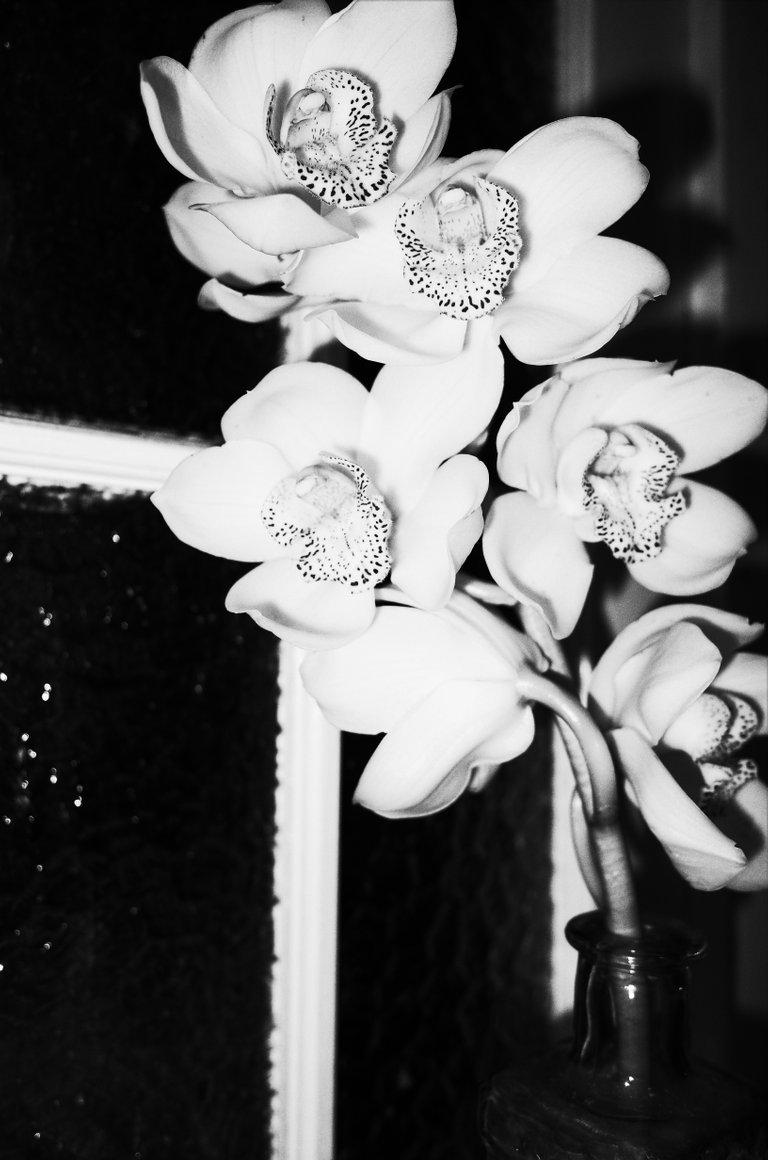 If you look closely in this last photo you can see that all of the orchids flowers are facing in one direction, except for a lone renegade who has his back turned to the front.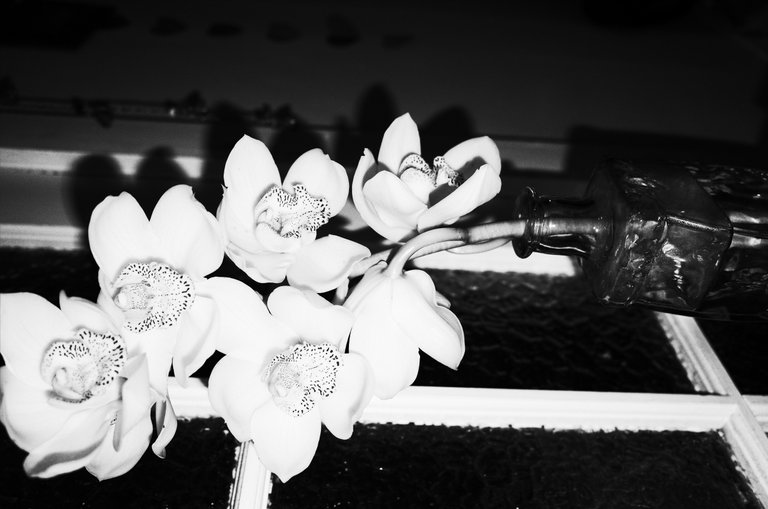 Hope you enjoyed the beauty of this orchid clusters shape and shadow! If you have a solution for my photos bizarre orientation issue feel free to comment below :)
---
Yours with Purpose
@harrynewman
Free Spirit, Creative
Positive Thinker
An Adventure Awaits Us