My entry for today in the #monomad challenge. A great challenge created by @brumest and hosted at the @monochromes account. Follow the mono bug here if you like mono photography.
---
---
....of the track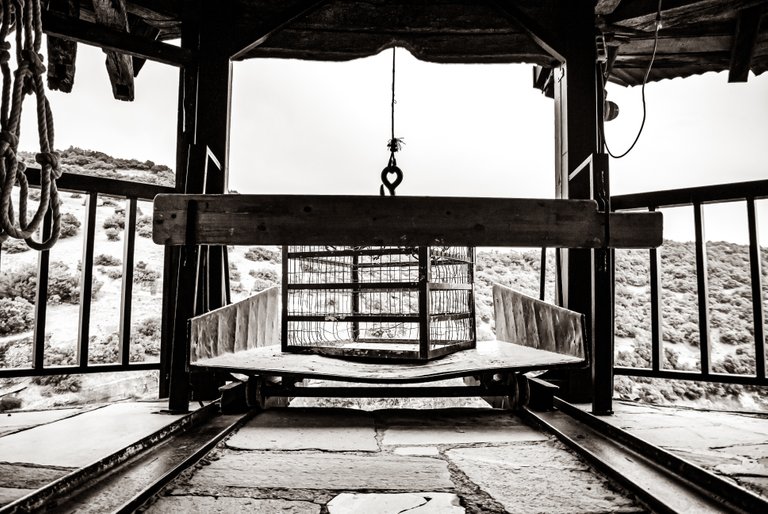 ---
---
This cart standing at the end of the track with the carrying cage on top of it. Part of the solution at the hanging monasteries in Greece to get supplies and people up. Nowadays there are stairs to get to the monasteries but in the old days people where hoist up in a rope net same way as the supplies. I don't know if we went up if this was still the way for getting up on the mountain. For more information about this great place check my posts from some time ago about these monasteries.
Have an amazing day!
---
Camera: Nikon 1J1
Lenses: Nikor 1 10-30 vr
Edit: Lightroom
---
Unless stated otherwise all photos used in my posts are taken and owned by myself, if you wish to use any of my images please contact me
A comment or upvote is highly appreciated.
---
I'm with QURATOR... Are you?
Posted using

Proud to be