My entry for the #monomad challenge. This great challenge is created by @brumest and hosted under the @monochromes account.
---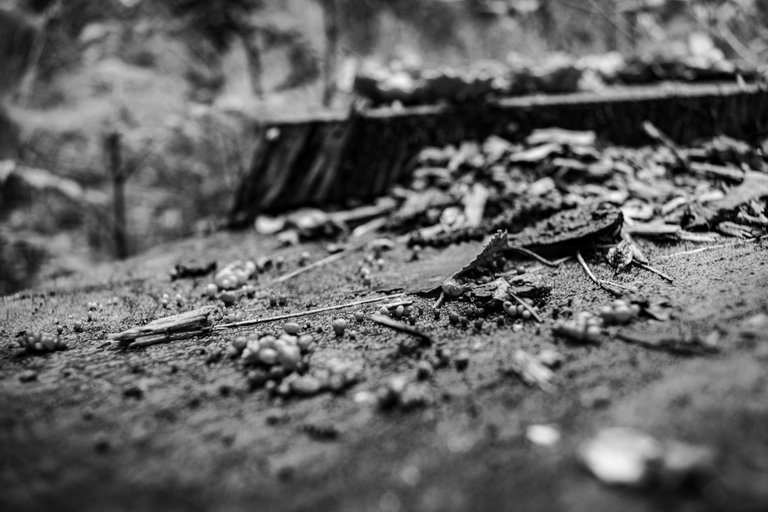 click on the image for the full version
---
A shot of some old tree stumps covered with forest floor vegetation. Some old leaves, twigs and pine needles surrounding some strange looking round fungus. The little balls on the stumps are in fact some kind of fungus if I am correct. I will do a little search later if I can find some more info on these fungus.
I will try and go for a nice walk in the forest or go and get us a Zoo subscription so I can go on animal shoots whenever I want to. Gladd that we both love to visit Zoo's.
Have an amazing day!
---
Camera: Nikon D5500
Lenses: Nikkon 18-55mm f/3.5-5.6 VR
Edit: Lightroom
---
Unless stated otherwise all photos used in my posts are taken and owned by myself, if you wish to use any of my images please contact me
A comment or upvote is highly appreciated.
---
I'm with QURATOR... Are you?
Posted using

Proud to be