When J.J. Abrams set out to make The Rise of Skywalker, I do not know if he realized the enormous challenge he was about to face. Not only was he attempting to finish off a story that an entire generation treated as their baby (Yoda), he had a colossal asteroid field full of obstacles to overcome. The odds of him successfully navigating this asteroid field was approximately three thousand seven hundred and twenty to one!
Sadly, The Rise of Skywalker was not the one.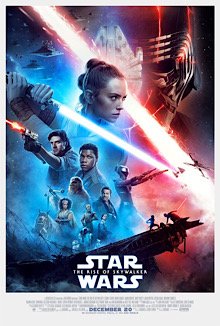 Source
Let's take a look at some of these asteroids.
Abrams was tasked with tying together eight stories that were created over a span of over forty-two years. Each trilogy of the saga seemed to be written in isolation with no real overarching vision. If we look at an obvious comparison in Marvel's Avengers:Endgame, it is easy to see why Endgame was a raging, crowd-pleasing success while The Rise of Skywalker pales in comparison. All twenty one installments of the MCU were created with the.... wait for it... Endgame in mind.

The direct precursor to The Rise of Skywalker, The Last Jedi, was so incredibly horrible that Abrams needed to spend a significant amount of time trying to undo or make audiences forget about the utter catastrophe the previous movie was. After reading interviews with the director of that raging dumpster fire, Rian Johnson, I have begun to wonder if Johnson purposely attempted to destroy the franchise. In an interview with The Swings and Mrs Podcast, Johnson said, "I think approaching any creative process with [the purpose of making fandoms happy] would be a mistake..." While he might consider this "pandering" to an audience, one may also call this "rewarding the paying customers who have made Star Wars a cultural phenomenon". Johnson left Abrams with almost nothing usable for the saga's finale.

The intended star of the film died before it could be made. It appears that each installment of this new trilogy was intended to be a vehicle for the main characters of A New Hope. The Force Awakens (which I will watch 100 more times in my life) was a love letter to Han Solo. The Last Jedi, centered on Luke Skywalker... who had apparently become a selfish, cowardly, douche-bag, who tried to murder his own nephew and then turned his back on his sister and best friends in their time of need (Thanks Rian Johnson!). My guess is that The Rise of Skywalker was intended to be a nostalgic sendoff of Princess Leia. Unfortunately, due to the untimely death of Carrie Fisher, Abrams had a choice: recast Leia (no chance), use a CGI Princess Leia (problematic), or splice unused footage together to create a plausible story. Abrams bravely tried to honor Carrie Fisher by using real footage... but he missed the target as badly as an Imperial Stormtrooper would have.

Enough apologizing and excuses. How was the actual movie?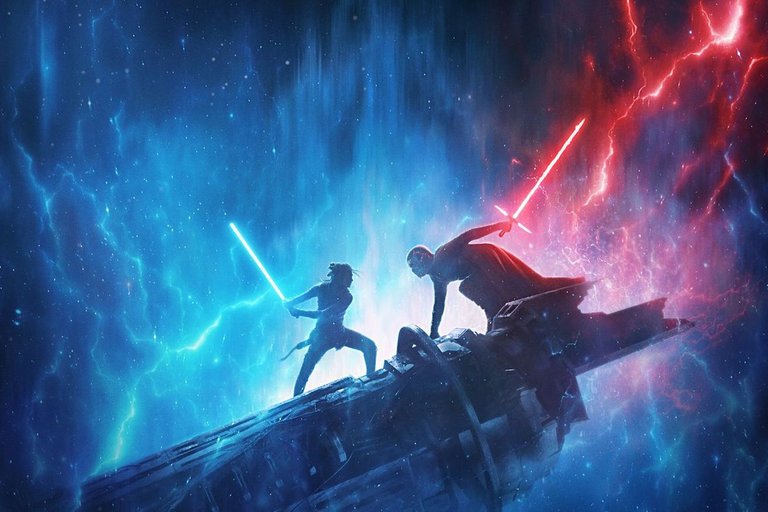 Source
I'm not angry, I'm just disappointed.

That phrase is going to become synonymous with The Rise of Skywalker (if it hasn't already).
The Last Jedi made me furious. Not only was the movie terrible, it was so bad that I could not even feign enjoyment on the car ride home from the theater. I sat in angry silence as my twelve-year-old son and ten-year-old-daughter chatted about how much fun they had. Not known for my ability to remain quiet, my kids didn't need to use the Force to sense my anger. At one point my son said, "You're ruining it dad. Please stop being mad. Why don't you like it?" "Because I have a freaking brain!" is what I wanted to scream. Instead, I put on the best fake smile I could muster and said, "It was OK". In addition to wasting two and one half hours of my life, that movie had forced me to lie to my own children!
The Rise of Skywalker was not bad enough to make me angry. It was simply... disappointing. After three days of reflection, the movie simply doesn't make any sense. The large overall evil plot does not seem to fit with any of the events of the previous two movies. The final acts of many of the characters are cliche and weak. Abrams seemed to have forgotten that R2D2 "is in prime condition, a real bargain" because he is barely in the movie (but luckily neither is Rose). In addition, the timeline of character births to the events leading up to the ultimate evil plot do not line up.
I know what you are thinking... "Wait a minute @hanshotfirst. This movie has a terrible and unbelievable plot. Characters aren't given the sendoff they deserve. And you aren't angry?! How is that possible?"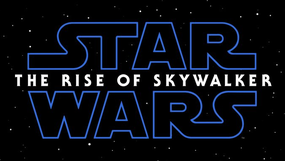 Source
The Rise of Skywalker is a kids' movie. I am not the intended audience. This movie's job was to entertain my kids... and it did. In fact, I think it entertained nearly every kid in the audience. Although the plot made no real sense, I think it was easy enough for kids to follow. They knew the basic motivation of every character. They understood the setup of the epic battles. It wasn't as good of a kids movie as The Lego Movie, Into The Spider-Verse, or even The Boss Baby, but it was entertaining enough to keep me awake while my kids had fun.
As always, the special effects are simply stunning. If you look at this film as a two hour commercial for Industrial Light & Magic, perhaps you would enjoy it more. I saw the movie in a premium Dolby theater and I was rewarded for spending the extra few dollars. The movie looked and sounded incredible. Although they may not always make sense, there were many land, space, and [near the]sea battles. Tons of stuff blows up real good (said in my best Slingblade voice).
In addition to the visuals and sound, I was also very entertained by many of the hidden Easter eggs that were sprinkled throughout the movie to please old fanboys like me... and my son thanks to the original trilogy being passed on to him through my DNA. There were numerous times when he and I elbowed each other to make sure the other did not miss an Easter egg. Although a few bordered on "cheesy" I smiled at nearly every one.
I think opinions of The Rise of Skywalker will be split along two camps: those who watched the movie surrounded by groaning adults, and those who watched along side a cheering child. Luckily I was with two excited children (my wife will say she was with three) so I walked out of the theater smiling. The odds of you doing the same is... "Never tell me the odds!"