The Boys is freaking awesome!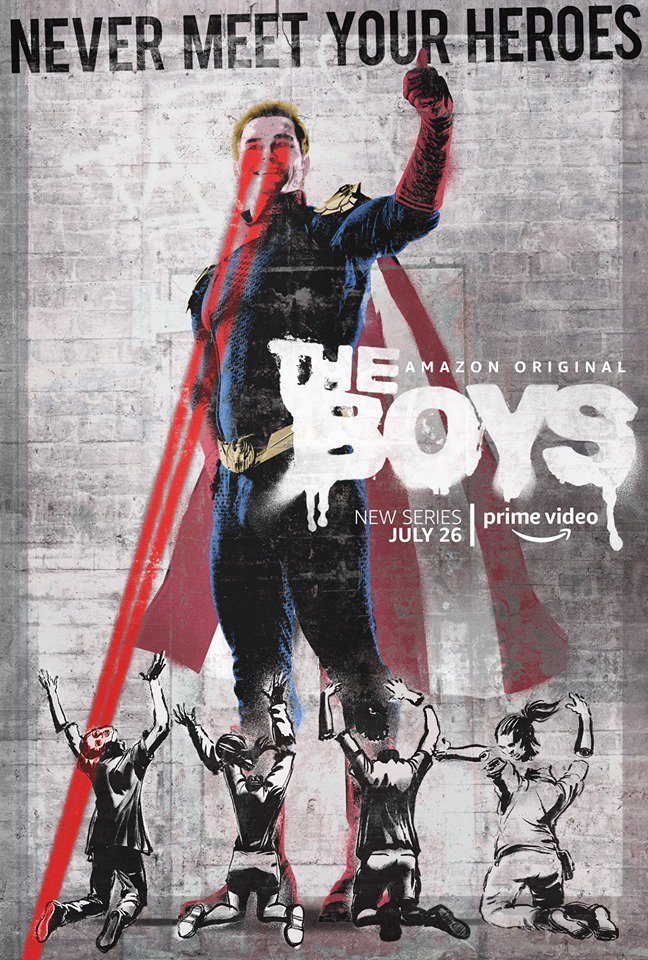 Not since Mr. Robot first aired in 2015 have I been this blown away by a new television series. It is incredibly original, quite funny and highly entertaining. It is also super "R" rated. And I mean SUPER. The show contains full frontal nudity, horrible language, and completely over-the-top violence. Although I do not think the nudity is absolutely necessary, it did not become a distraction from the show.
Because my soul will not allow me to provide spoilers, I am struggling with how much I can say about the show.
"Absolute power corrupts absolutely."


Although many had said it before, 19th century British politician Lord Acton gets credit for making that phrase popular. The writers of The Boys should get credit for making the phrase incredibly entertaining. At its heart, that is what this show is all about. Although I love the current crop of Marvel Super Hero movies, they all assume quite a bit about humans who have super human powers. Perhaps part of their "superness" is their ability to resist the urge to use their powers in selfish ways. The Boys says, "Screw that!" and shows a world where "supes" use their powers to bank... and I mean BANK.
Imagine a world where a huge multi-billion dollar corporation employs and controls superheroes. That is the world The Boys live in. Imagine what a military contractor could do if they had someone like Superman on their payroll. Now imagine the company only cares about its stock price and the "supe" only cares about his image and getting paid. Now stop imagining and go watch this show ASAP.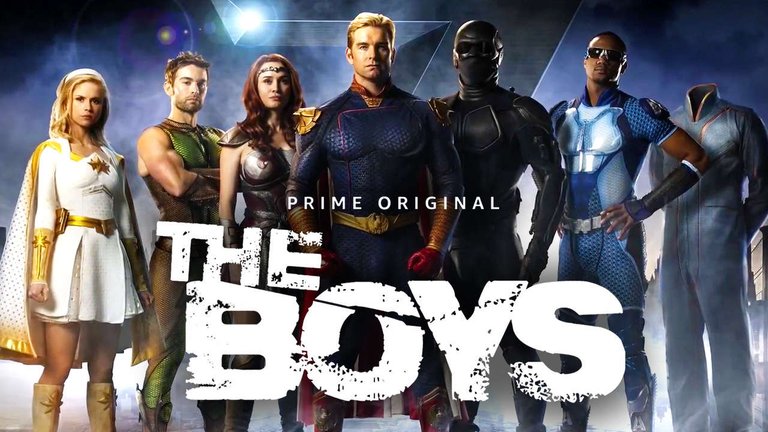 The show, which is based on a comic book series written by Garth Ennis and illustrated by Darick Robertson, was brought to life Eric Kripke (Supernatural), Evan Goldberg (Superbad, Preacher), and Seth Rogen (ummm tons of stuff). The story revolves around a corporately owned "Justice League" comprised of caricature versions of Superman, Wonder Woman, The Flash, Batman, and a couple of other "supes". Due to the fact that in this reality, absolute power really does corrupt absolutely, a team of human vigilantes is trying to stop the "super heroes"... permanently.
Although each episode contains a fair amount of action, the characters are really the driving force behind this show. While the "R" rated Netflix Marvel shows all seem to be bogged down by boring side characters and their tedious story lines, every single character is incredibly interesting. I can't wait to learn more about each member of the team of vigilantes!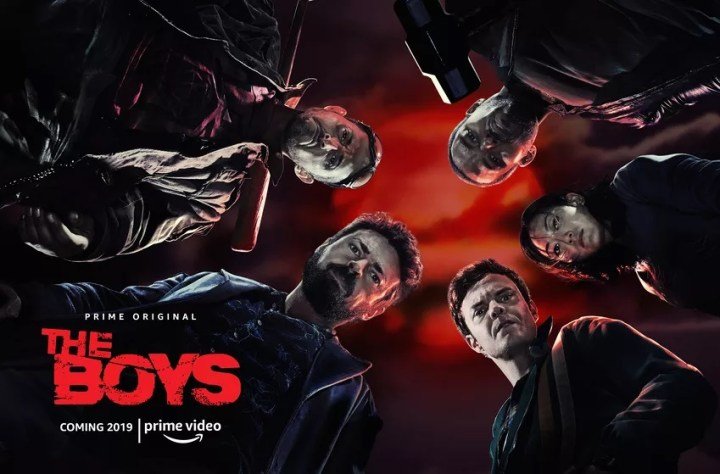 The acting is impressive. This is especially true of Karl Urban and Elisabeth Shue (yes that Elizabeth Shue). The dialogue is clever and interesting. At a few points during the show while the characters seemed to be talking about nothing, I found myself thinking, now that is how Tarantino used to do it. Don't get me wrong, none of the conversations can hold a candle to "The Royale with cheese" exchange from Pulp Fiction but the attention to detail in the little conversations added to the show.
Alright. I think I have said as much as I can without spoiling anything.
Is The Boys worth your time?
"F" Yes!