Movies that take real facts as the main ingredient in the elaboration and construction of their plot are very likely to succeed and especially to please me because they make me quickly connect with the characters since I know that what I'm seeing represents something real, something that could happen again and not something false coming out of the creative mind of a scriptwriter. That's why no matter what the plots are about I always try to see all the movies that are based on real facts and recently my dad recommended one that I loved and is called Hotel Mumbai.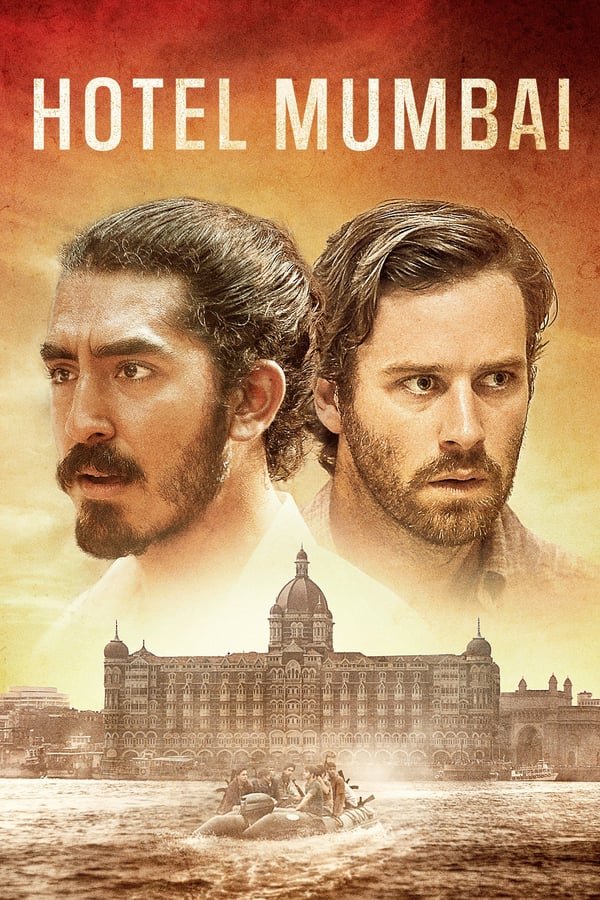 Source
Hotel Mumbai is an extremely intense and dramatic film that tells us some of the most heartbreaking events that took place in the city of Mumbai during a kind of coordinated terrorist attack that totally destabilized the city and the people who lived in it, a horrendous terrorist event in every sense, because besides causing the deaths of dozens of people it also brought to light the security deficiencies that one of the busiest cities in the world has. The film is basically a kind of dramatic documentary recreated from precise performances that allow us to explore in detail a terrorist attack highly effective in terms of the impact it caused, a terrorist attack that managed to cause fear and implant a kind of psychological terror in people.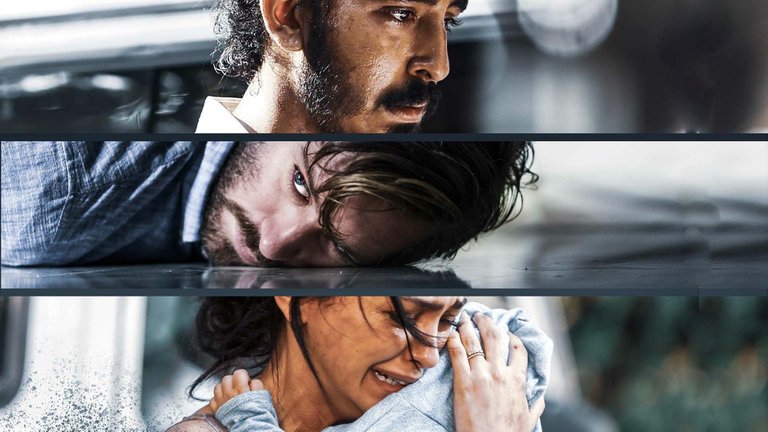 Source
As I said, this film focuses on the explanation of the events that took place in Mumbai during a coordinated terrorist attack that filled the streets with blood in one of the most popular cities in India, an attack that at times seems spontaneous but is not because all the bloodthirsty actions that were carried out were commanded by a character who despite never showing his face was responsible for planting the seed of terror in the population in a very intense way. The plot of this film lets us see how some of the worst moments that the people of Mumbai have lived in their history began, moments that begin when a group of terrorists begins to kill people left and right in the streets and other strategic places of Mumbai without any preference in the victims, a lot of attacks that gradually escalate and leads the terrorists to go into the most famous hotel in the city to take some hostages and continue killing dozens of people.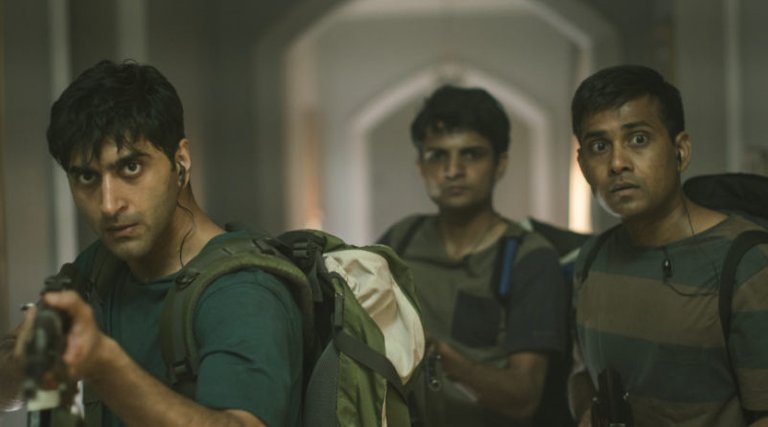 Source
The way the film lets us see every attack, every death and every execution is fantastic because that way we can immerse ourselves in some of the most difficult and darkest hours of the Mumbai population, people who being in a super luxurious hotel were forced to hide trying to gain time while the authorities made "efforts" to stop the attacks of this uncontrolled terrorist group. The whole atmosphere of anguish, suspense and fear that is created around the intense hunting that takes place inside the most famous hotel in Mumbai is incredible because we feel the constant fear that people felt, people who don't understand what was happening and who just want to get out of this whole thing alive. It is really fascinating to see how employees and guests join forces to hide and avoid being killed or rather coldly executed by a group of young terrorists who seem to have no other pretense than to kill as many people as possible.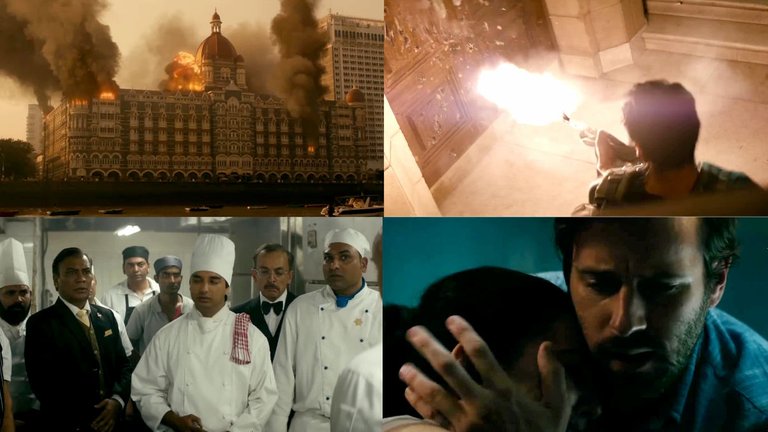 Source
The whole film is extremely intense, it never lowers the survival rate that is established from this human hunt that the terrorist group is conducting, something that keeps us in a super intense trance where we cannot help but feel anxious to see what is going to happen to the hostages and the terrorist group. Without forgetting that all the atmosphere of suspense and danger that is built is incredible because it makes each scene unique, and different from any other hostage film. This is undoubtedly a super intense film that manages to develop a series of terrifying facts through a plot that feels true that does not feel exaggerated and that constantly plays with our emotions.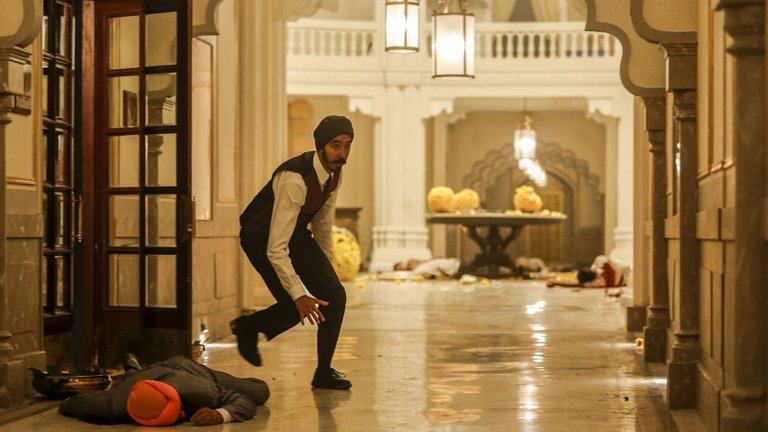 Source
---
My Rating: 7,7/10