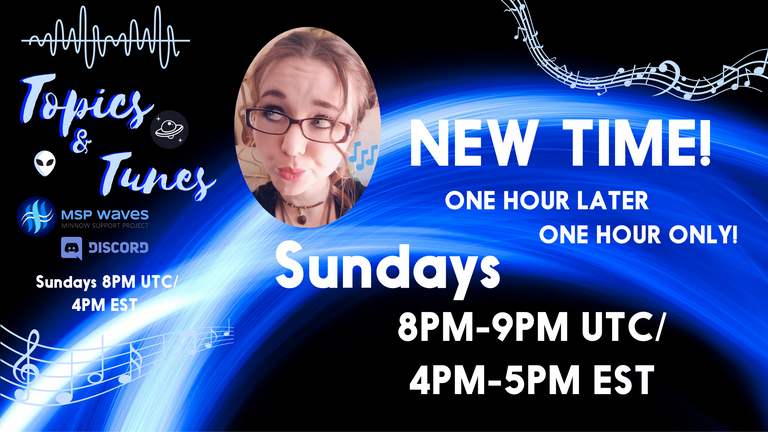 Greetings, Friends!
🎶It is I! Your favorite Sunday DJ!🎶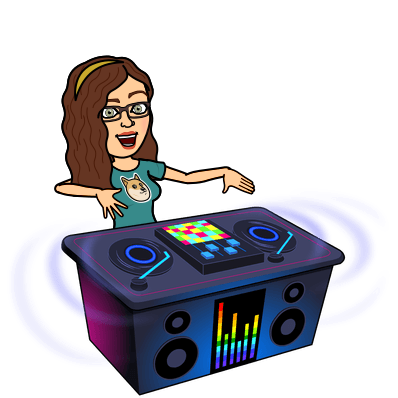 NEW Time, Same Place
Starting TODAY I'll only be doing an hour-long show. Since I was the first on Sundays, we've moved it an hour later so I can still touch the great and powerful @mckenziegary's Lazy Sundaze show and learn about all things lettuce.
SUNDAYS 8PM-9PM UTC/ 4PM-5PM EST
But Why???
I'm so busy! I spend most of my waking hours working on Splinterlands, (hopefully) ensuring a long, prosperous life and huge supportive community. My to-do lists would be overwhelming for a superhero... but I simply take them one (or a few) at a time and keep on keepin' on.
However, this means I'm spending practically NO time with my alien friends and conspirators!😭 This is still my favorite and I do find myself still checking out the newest (craziest) things, but not really having time to 'rabbit hole' anything.
So... instead... Me thinks organizing an hour show each week is much more doable. And we'll still get to learn about the crazy things I'm finding. 😎
Today's Topics:
🥰Father's Day!🥰
Not a lot to say, except fathers are important. 🥰
🥽The Oculus Quest🥽
It's VR, bitches!
🧻News🧻
Yeah. Those are toilet paper rolls. Just calling it how I see it.😎
Note: No aliens today... but remember: They are out there. 👽
Disclaimer: I am NOT a journalist. I am a commentator, at best. I simply share my thoughts and opinions on topics. This has been your friendly neighborhood trigger warning. Have a great day!😍

Today's Tunes: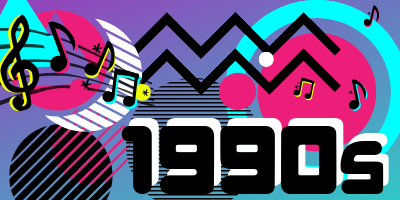 Carrieallen not to be held responsible in the event the 'plan' is thrown out the window and completely different topics and tunes are discussed/played.

Where to tune in: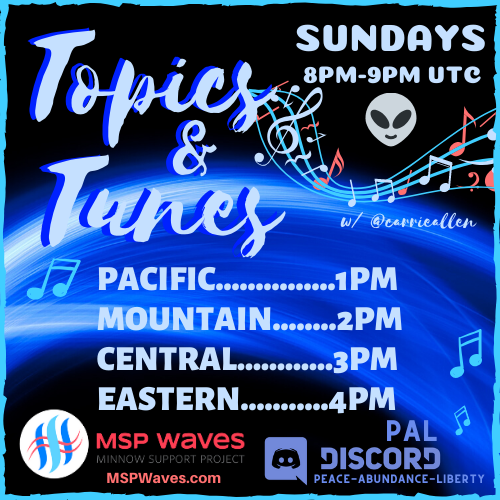 To all the dads out there!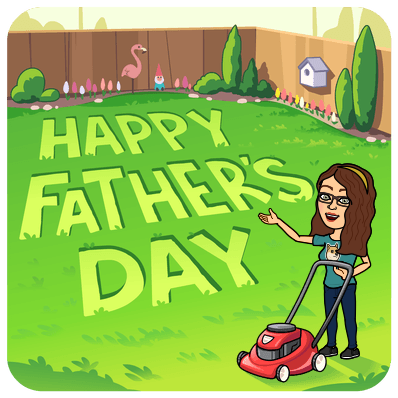 💛


I'm on the SPLINTERLANDS team! Click the pic below for OFFICIAL Splinterlands lore!

www.SPLINTERLANDS.com

Spanish Version 👉 Tutorial de Markdown COMPLETO
All images created by me, Bitmoji, are open-source by the Splinterlands/Steem Monster Team, or logos of projects I support.