Do you tap your toes, snap your fingers, bop your head, and sway your body when you hear music? Whatever the music may sound like, from the natural to the man-made, music has been around since the dawn of time. Everyday around the world, billions of people from different cultures listen to music. Music is more than just sound. In a world of diversity where often values clash, music leaps across language barriers and unites people together.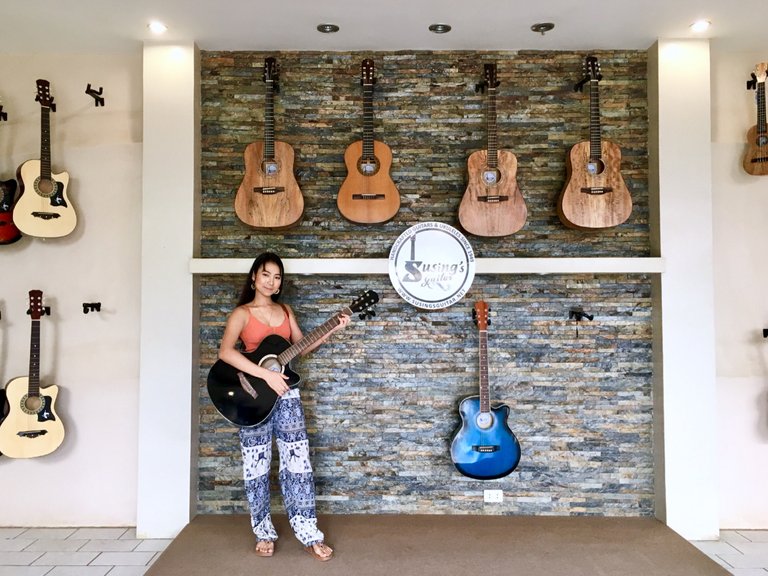 It cannot be denied that the Philippines has a rich music scene. For most of the Filipinos, music is part of their everyday lives. Whether they are just right about to start the day or heading towards the end, music has become inseparable. It is perhaps surprising that so many Filipinos remain bubbly and optimistic despite crisis, poverty and corruption. Throughout the years, music became an outlet to express their emotional distress. Either listening to music, dancing to the beat, singing along to their favorite songs, writing song lyrics or playing musical instruments, Filipinos always manage to bring music into every aspect of their lives.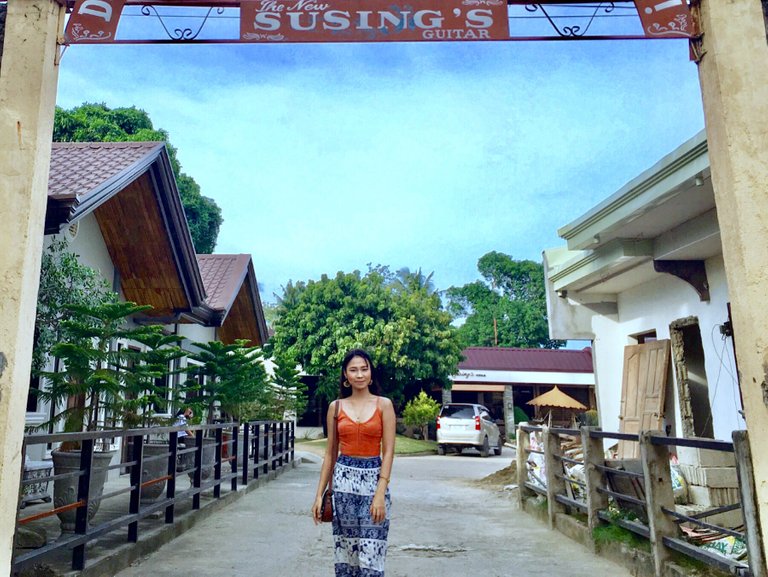 As Filipinos have been known to be musically inclined, it is no wonder that the Philippines is home to a number of music stores that sell a vast array of high-quality musical instruments. One of the most popular musical instruments that is commonly used by instrumentalists is the guitar. In the olden days, harana — a traditional form of courtship in the Philippines, is a famous event. Traditionally, the man will visit the house of the woman he is trying to woo, and sing his heart out underneath her window at night. In this Spanish influence endeavor, the main instrument used is the guitar. Despite the modern technology that allows easier access to music, the harana continues to this day. It may be channeled in a different format and flair, but the essence still remains.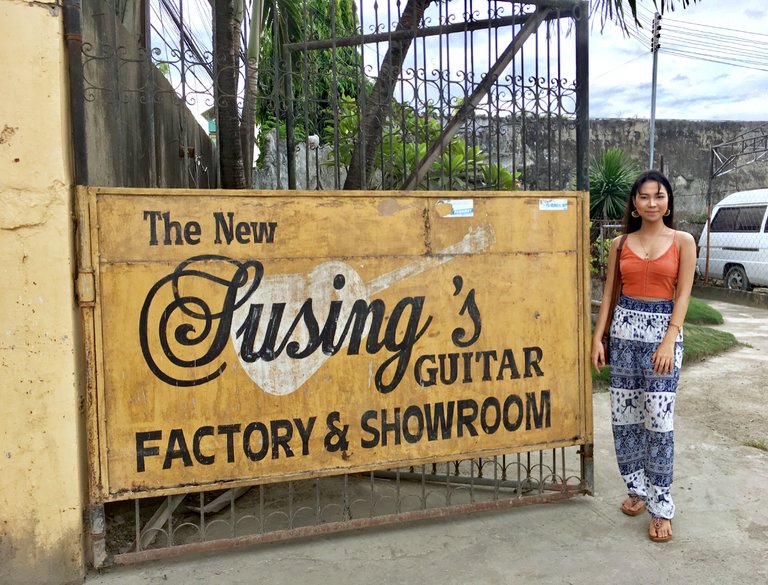 To the music aficionados, no visit to the Philippines would be complete without a trip to Cebu. The province does not just offer you stunning natural wonders, remarkable historic landmarks and unique dining experiences. Dubbed as the "Guitar Capital of the Philippines", Cebu is also known for producing affordable yet world-class guitars. While these guitars are sold in the malls of Cebu, you need to travel to guitar factories in Lapu-Lapu City to get the cheaper ones. Lapu-Lapu — one of the cities that make up Metro Cebu, is the center of the guitar making industry. It is believed to have begun during the Spanish colonial period, when the Spanish friars trained locals to be luthiers. Passed down from generation to generation, it eventually led to a flourishing guitar industry that persists up to now.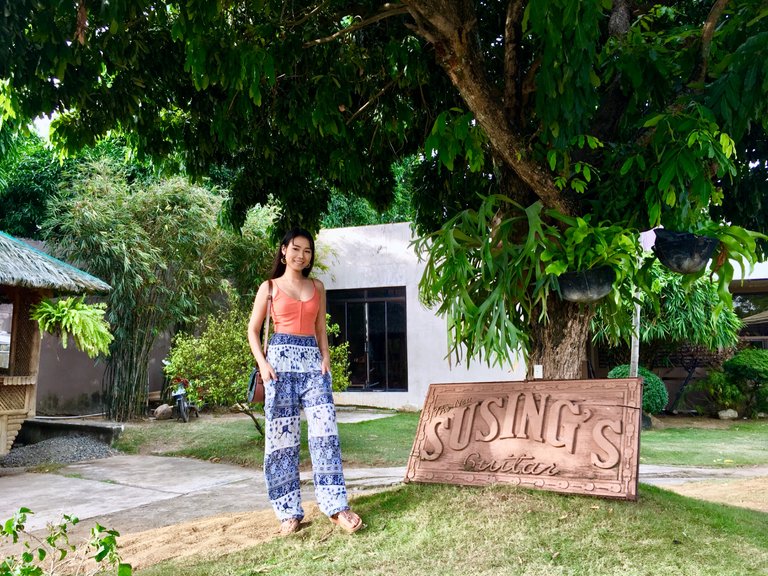 I have visited a guitar manufacturer in Lapu-Lapu City to see how these chordophones are made. Located in the heart of the Philippines' legendary music city, The New Susing's Guitar has set the bar as a true must-see guitar shop. Known locally and internationally for crafting guitars to perfection, this factory overflows with character and specializes in one of a kind guitars wherein every player should visit at least once! In this article, let me take you on a musical journey through the showroom of Susing's and witness the unparalleled beauty of their string instruments, where every pluck and every strum tells a story.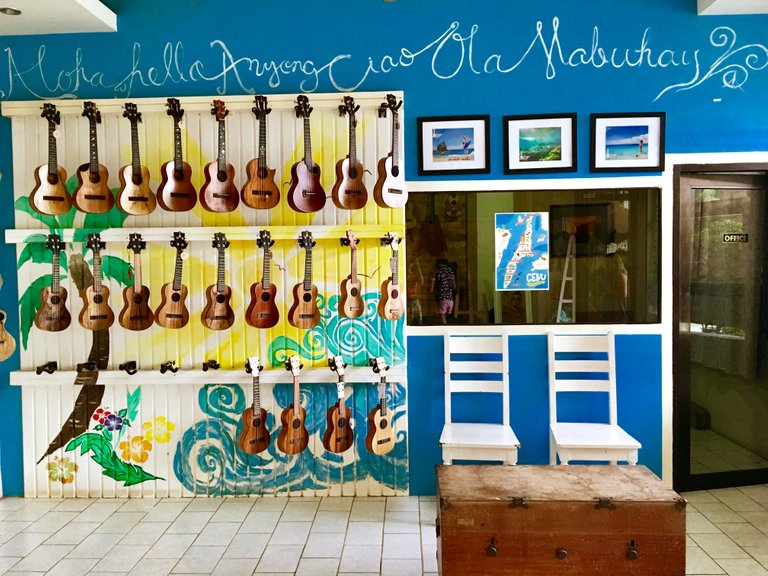 The moment you enter the showroom, you'll feel like you've been transported to a far-off tropical realm. A hand-painted beach mural with multiple string instruments neatly hung on perfectly lined up instrument hangers is the focal point of the room. The accent wall color is ocean blue which gives the space a sense of freshness and laid-back vibe. Don't be deceived by this seemingly small shop. Susing's has an enormous inventory of exceptional guitars impeccably matched with top-notch customer service. Known for their hands-on and collaborative style, Susing's has a knack for serving you with instruments that suit you best.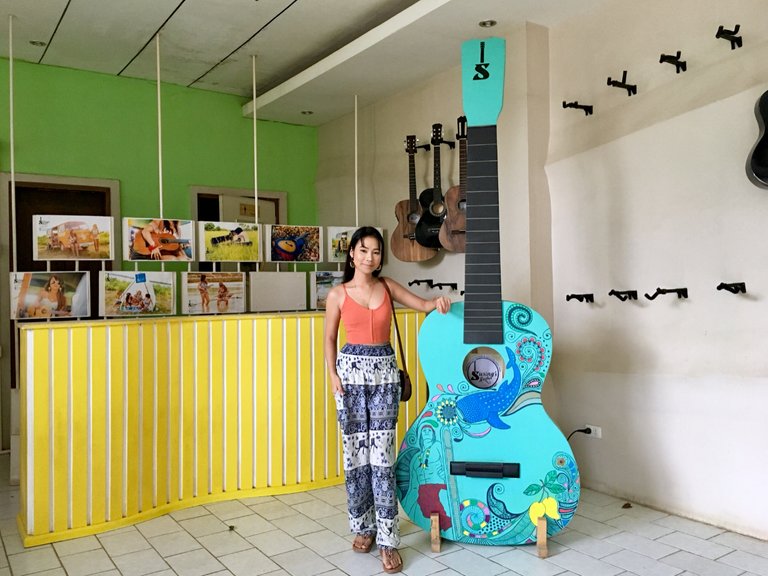 Buying a guitar can be an overwhelming experience. However, there are many factors and specifications you will want to consider before you start shopping. When people think of guitars, an acoustic guitar will often be the image in mind. For those who don't know, guitars can be classified into two main categories: acoustic and electric. At Susing's, they want you to know everything there is to know about the instruments you're buying. So, take all the time you need and ask them all the questions you want to ask. They take pleasure in offering you the best service available.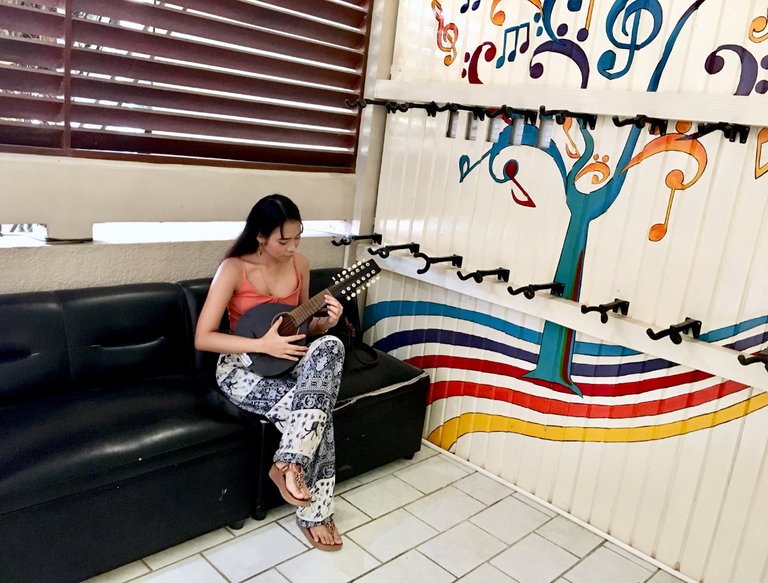 While The New Susing's Guitar sells mainly guitars, the shop also offers a few Philippine harp bandurrias. The bandurria is a Spanish stringed musical instrument with a design derived from the guitar. This instrument evolved in the Philippines during the Spanish period. Primarily used in many Philippine folk songs, the Philippine harp bandurria has a small, pear-shaped wooden body with a round sound hole, a short neck, a fingerboard which covers the neck and is divided by sixteen fixed metal frets, and six pairs of strings that are played with a plectrum. Witness for yourself this type of string instrument and experience Philippine culture firsthand!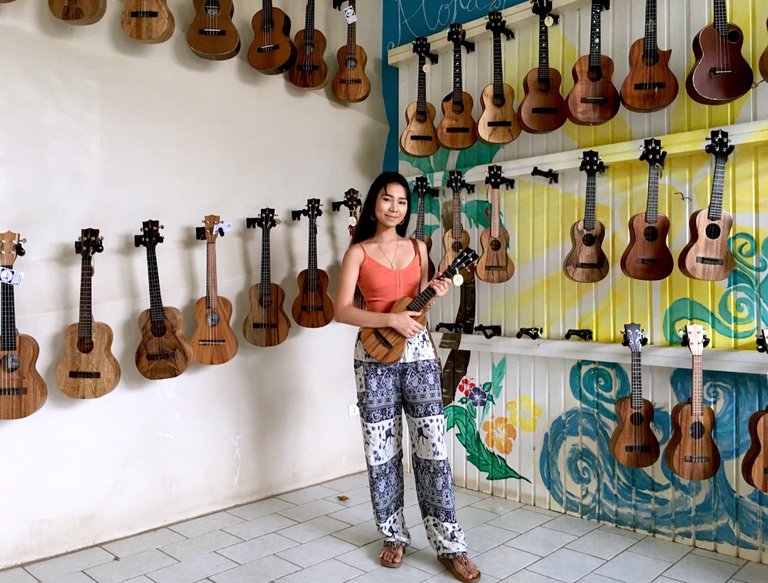 Armed with love for string instruments, passion for music and business expertise, Susing's is also one of the most popular ukulele manufacturers currently in operation. The ukulele is a four-stringed musical instrument originated in the 19th century as a Hawaiian adaptation of the Portuguese machete — a small guitar-like instrument, which was introduced to Hawaii by Portuguese immigrants. The instrument has come a long way since then, with several variations and adaptations of the ukelele being made in many places around the world. Today, Philippine ukuleles are abundantly available courtesy of prolific and highly skilled luthiers from Cebu.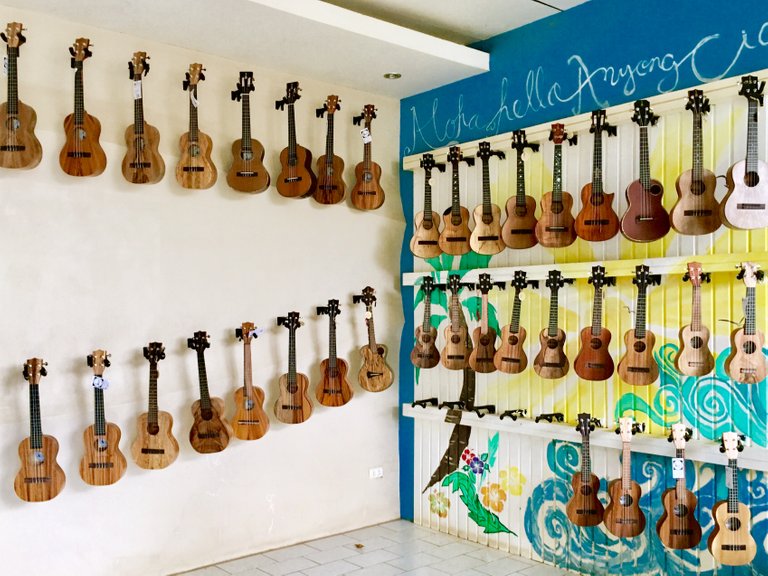 Commonly known as the "Uke", the tone and volume of this instrument vary with size and construction. There are four sizes of ukulele, the standard size being the soprano, which is around 21". Other sizes include: concert, tenor, and baritone. The ukulele is made for musicians of all ages and skill levels. With its wonderful sound and versatility, it makes a great addition to your music, both live and on record. May it be for serenading a special someone or for a relaxing jamming session on the beach with your friends, the ukulele will always be an instrument that people can easily fall in love with.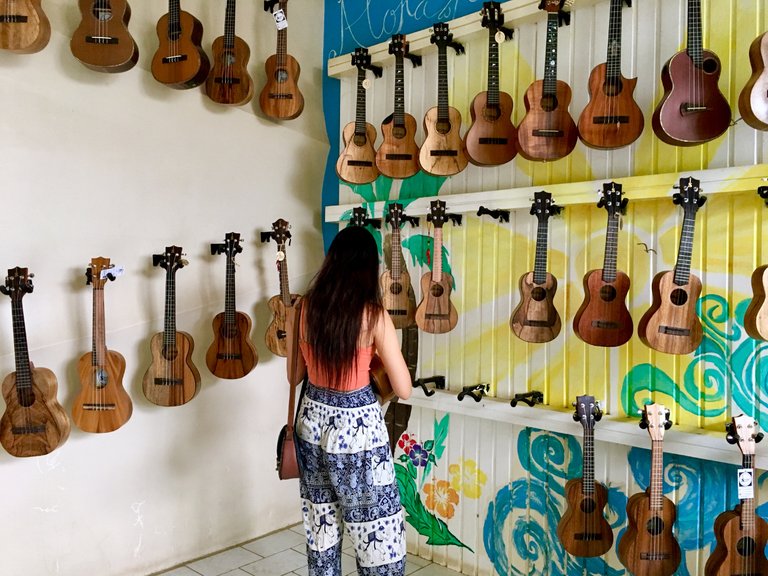 When you're a beginner or an aspiring musician trying to hunt down the right instrument, it's important to be able to have a connection, which can only happen when you get up close and personal with the instruments. One fact everyone should know about Susing's is that they are happy to let people play their products. Some stores don't let customers try out instruments, but they do. So, try before you buy! Strum a couple of basic chords and listen to the sound. Play them all until the right one demands to go home with you!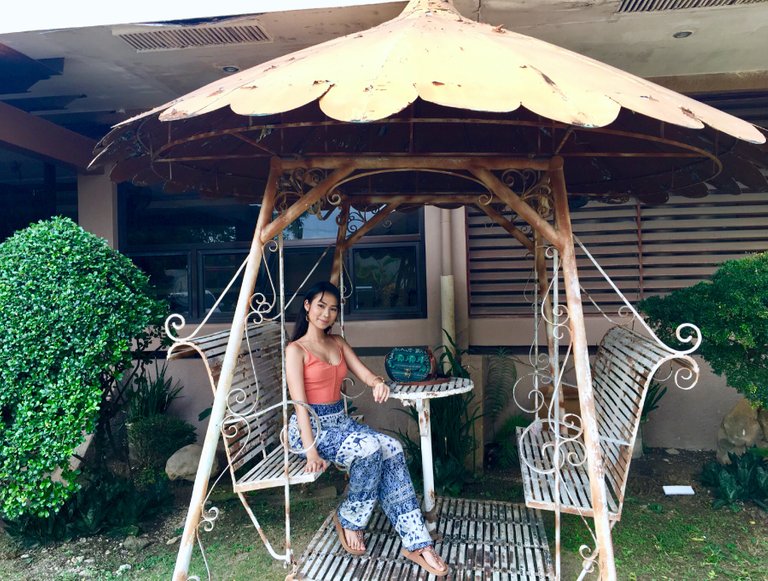 If you happen to be one of those who have already jumped on the bandwagon but is still undecided as to which instrument to buy, then stay tuned for part two over the next few weeks! In the next article, I will give you an insider's look at the Susing's factory to let you see how instruments are made, and meet the people who are behind this thriving guitar industry.
I hope you have enjoyed reading this blog as much as I've enjoyed writing it! If you did, please click the upvote button and leave me a comment down below if you have any questions that were left unanswered.