I am thinking about the regrets I have for not pursuing my piano lessons.
I know it is never too late.
But it is not practical for now to catch it up. To those who has a passion or interest in it, here's a little giveaway for you.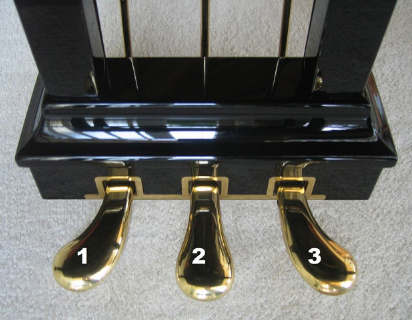 Image source
Depending on the kind of Piano that one has, we can find 1 to 3 pedals which located at the foot of the pianos.
It has different functions. Most common pedal used in all acoustic piano which is at the furthest right.
The Damper Pedal or Sustain pedal is the first one.
---
Every key has a damper underneath, it stops the strings from vibrating. > I think it is one of the most magical sound you can create on the piano.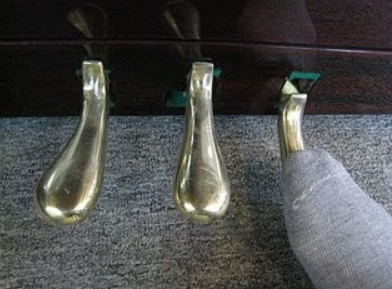 Image source
Pretty smooth. So what does the 2nd pedal does?
The soft pedal or the Una Corda
is the second pedal which we can find on the farthest left
To start with, when you press the una Corda, the keys will shift a bit to the right.
It makes the sound of the piano softer.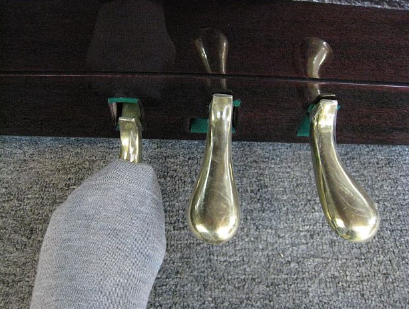 Image source
The Sustenuto Pedal
The 3rd pedal depends if you are on an upright piano or a grand piano.
The way it works is, we'll play the piano or press the keys first. Then when we push the sustenuto Pedal, we can check what happened at the back and the keys holds the keys we last pressed and sustains it.
In some piano brands, it sometimes used as practice piano. So when we play as practice, the neighbor will not be disturbed by our imperfect hits of keys.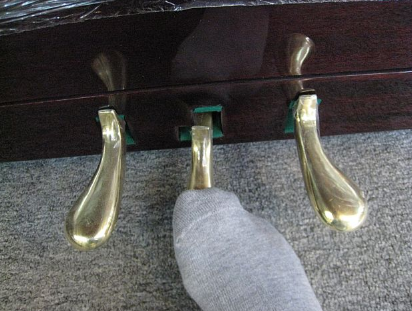 Image source
---
If it's meant for me, I will get a chance to play the keys again and finish it the next time. :)
For now, I it is my joy to discuss this topic with all of you.
Hope you find this easy to comprehend. Next time, I will share with you how to read notes the easier way.
Thank you for reading! ♥
Love you guys! Until next time!
---
UPVOTE is to Appreciate
RESTEEM is to Support
COMMENT is to Encourage